Capital Appliance Repair West Carleton
When buying a new home appliance, the last thing that we like to think about is the fact that it will eventually require repairs. We are enchanted by the sleek appearance, beautiful features and the idea of a brand new appliance to enjoy. After several years, this new appliance becomes a part of the home and we can hardly imagine life without it. Then the day comes when it no longer works as it should and we consider replacement versus repairs. When comparing these two options, it's always important to consider the age of the appliance and the benefits of professional appliance repair West Carleton services.
Our technicians will come to you anywhere in West Carleton. We are available 7 days a week for same-day diagnoses and on-site repairs. Not only are our repair services faster than replacing the appliance, but we will also help you save money by keeping repair costs as low as possible.
For urgent assistance, call our team at 1 613-454-1577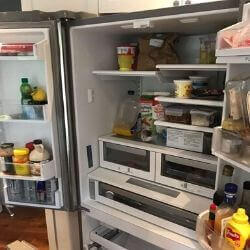 Fridge Repairs West Carleton
The key to keeping your food from going bad when your fridge breaks, is to keep the door shut. This will help maintain a cooler temperature inside while you wait for our appliance repair West Carleton team to arrive. We also recommend that you check your power supply and power outlet before calling. Sometimes there is no problem with the appliance but rather the electric supply or wiring. If these are not the cause of the fault, contact us for same-day service.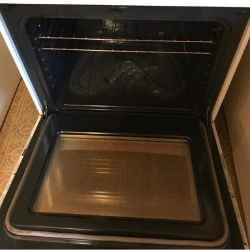 Oven Repairs West Carleton
At Capital Appliance Repair, our technicians understand how much you depend on your oven. In most cases, oven-cooked meals are planned in advance and very much anticipated. This only increases the disappointment when your oven does not work properly. Fortunately, you don't have to wait long for expert repairs. Call us for same-day oven repairs anywhere in West Carleton!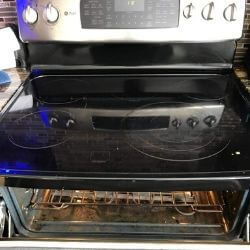 Stove Repairs West Carleton
Stoves might seem like fairly simple appliances but there is a lot more to them than just a few hotplates and knobs. Whether you have an electric, induction or gas stove, it can not be emphasized enough that DIY stove repairs are not a good idea. For safety reasons alone, it is best to call a certified professional. Not to mention the fact that DIY repairs take longer and they do not come with our limited warranty of up to 1 year.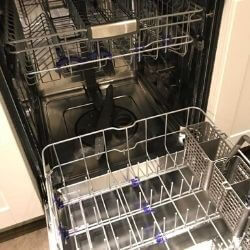 Dishwasher Repairs West Carleton
If you notice a leak, strange noise or any other problem in terms of the way that your dishwasher is performing, it is best to avoid use until the fault is diagnosed and repaired. In most cases, repairing your dishwasher will prove more affordable and quicker than purchasing a replacement. Our team does everything possible to keep repair costs and repair times to a minimum.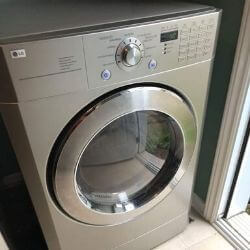 Washer Repairs West Carleton
While you can level and adjust your hopping washer yourself, other adjustments and repairs are best left to the professionals. Washers have become even more advanced with a number of electronic features. All the more reason to call our appliance repair West Carleton experts when you need fast and professional washer repairs. We are trained and experienced in working on all washer brands and models. Our speedy service will have your appliance running smoothly again in no time.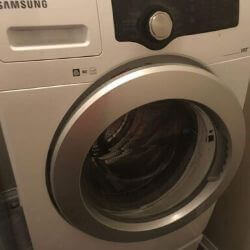 Dryer Repairs West Carleton
Your dryer is an essential appliance for so many reasons. They take up far less space than a large laundry line and they speed up the laundry process significantly. Of course, when your dryer is not in perfect working order, it can become dangerous. Which is why you should call us as soon as you notice an odd smell, sound or anything out of the ordinary. A faulty dryer should never be used and any repairs should only be performed by a professional.
We Repair Appliances All Across West Carleton
Antrim
Buckhams Bay
Constance Bay
Corkery
Crown Point
Dirleton
Fitzroy
Galetta
Huntley
Kilmaurs
MacLarens
Manion Corners
Marathon
Marshall Bay
McKay's Waterfront
Mohr Corners
Panmure
Quyon Ferry Landing
Smith's Corners
Torbolton
Torwood Estates
Vydon Acres
Westmont Estates
Westwood
Woodlawn
Woodridge