Appliance Repair Kinburn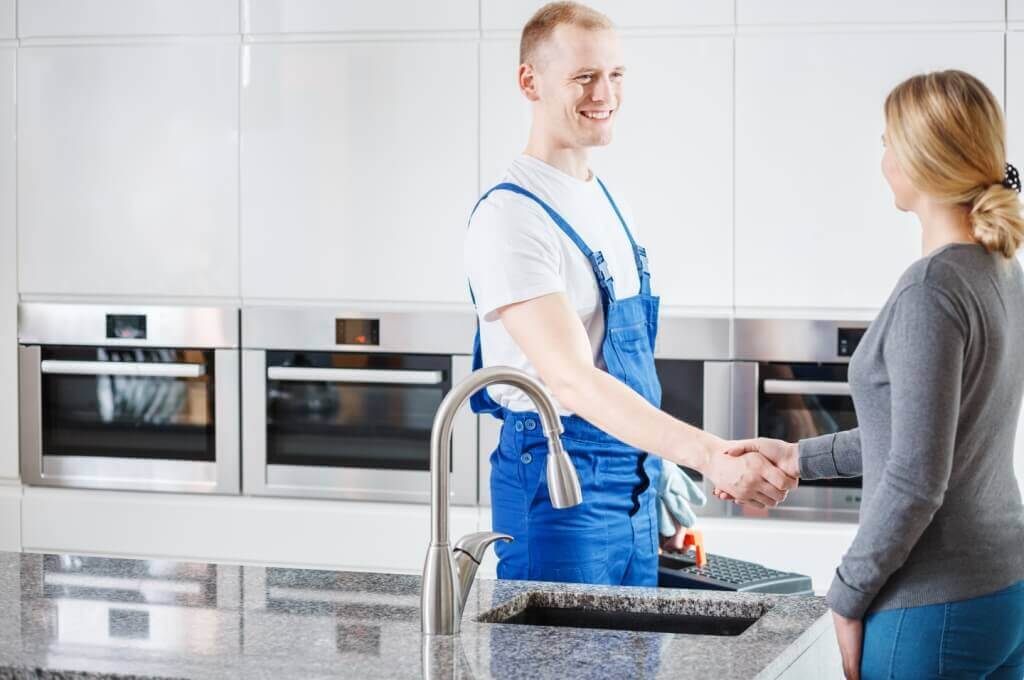 When your washer, fridge, oven, or any other home appliance breaks down, it can be an incredibly stressful experience. At least a dozen things run through your mind all at once as you try to decide the best course of action. The key is to take a moment to consider some factors before making an informed decision.
Replace versus repair
There is a right time for everything. In most cases, an appliance can be successfully repaired. In some cases, however, a replacement is the best option. It's worth calling a technician to have a look at the faulty appliance. They can determine the cause of the fault, any parts that need to be replaced, and the cost of repairs. When the cost of repairs exceeds a certain percentage of the value of a replacement appliance, it is no longer the best option from a financial standpoint. Small parts are usually relatively cheap. It's the larger parts like motors and electronic components that fetch a higher price. The more complex the work, the higher the labour fee, too. This is understandable since it will take longer to remove and replace any faulty parts. In most cases, repairs will cost less than replacing the appliance - which is great news for anyone on a tight budget!
Professional repairs or DIY
This is a common question that people ask themselves when one of their appliances starts to develop a problem. There is a common misconception that DIY appliance repairs are the fastest and cheapest option. However, this is not always the case. You might be able to figure out how to replace a minor part or unblock a hose, but if the problem is more complex, it's easy to get lost along the way. The first challenge for anyone trying to fix their own appliance is the fact that they might not have all the necessary tools. Sure, everyone has removed or tightened a screw using a butter knife at some point in their lives. This, however, is not one of those times. Specific tools are necessary if you don't want to cause more damage.
Appliances are also assembled in a specific way. Once you take them apart, it can be difficult to put them back in the exact same way. Not to mention the risk of damaging other parts in the process. The more parts are damaged, the higher the repair cost - which is one main reason why professional Kinburn appliance repairs are your best bet.
The process of diagnosing a problem can also be problematic for those without experience. You could end up replacing a part that does not need to be replaced, which leads to greater repair costs. Technicians also know where to shop for the best parts at the best prices. The savings they enjoy are then passed on to their clients, which benefits everyone involved!
Save time and money
Life can get extremely busy and, as we all know, time is money. Every minute of each day counts, which is why so many of us cannot afford to spend precious moments working on a faulty appliance. When you call an appliance repair Kinburn expert, you can be sure that they will arrive quickly and do everything in their power to fix the problem on the spot. The less time you spend on a broken appliance, the more time you have to work on other things. And, the sooner your appliance is repaired, the sooner you can get back to your usual routine.
Warranties on the repairs
If you fix any appliance yourself, one thing is for sure – the work is not covered by any warranties. If the part fails or if you experience the same problem again, you will not be able to fall back on any kind of guarantee. When you have a professional technician perform the repairs, they should offer you a warranty on their work and any parts replaced. This way, if the problem reoccurs, you will not be charged for any additional repairs. If the technician does not offer any kind of warranty, you should look elsewhere for appliance repair services.
When you need one of your household appliances fixed, contact Capital Appliance Repair right away at (613) 454-1577. Our team of trained and experienced technicians understands the inner workings of all home appliances. No matter the brand or malfunction, we always arrive prepared with the necessary tools and replacement parts to fix the problem during our first visit. Our goal is to ensure that our clients never endure more inconvenience than they already have. We also stand by our work by offering our clients a warranty to set their minds at ease. No matter where you are in Kinburn, you can rely on our team for fast and reliable appliance repairs.