Dishwasher Won't Drain Properly
A dishwasher won't drain properly if it is not well maintained. All dishwashers require timely maintenance. In addition to cleaning, there should be preventive maintenance and it must be carried out at least once in twelve months. If your dishwasher won't drain properly, you can conduct a few checks yourself or you could call Capital Appliance Repair for same-day inspection and service in Ottawa.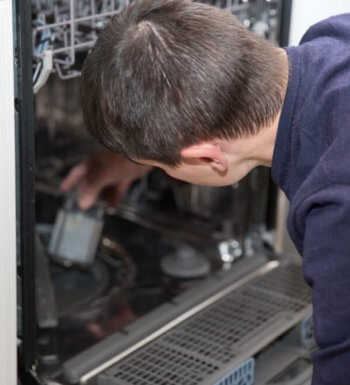 Common Dishwasher Drainage Problems
The pump seal may be an issue. It can be readily replaced if damaged or worn out. Check the door to ensure it is completely shut and latched. If the door is not shut and if the latch is not perfectly fitted, then the dishwasher will not drain completely. The draining process would not be finished. The cycle can also cause drainage issues. If a cycle stops midway or is interrupted for some reason, the appliance will not drain, certainly not entirely.
Cutting off the power supply abruptly can affect draining. Check if you have accidentally turned off the switch. While this is an inadvertent error, the most common reason why dishwashers won't drain properly is a damaged hose. Dishwasher drain hose can get kinked or clogged. An excessively long drain hose is not ideal. There can be other causes of obstruction. Replacing a drain hose does not cost much.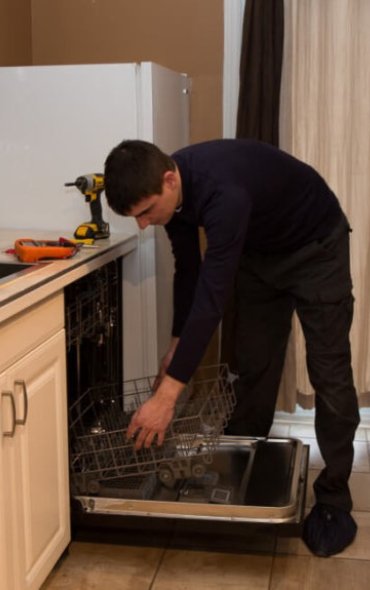 External factors can cause or facilitate the problem. Garbage disposal, the sink drain, the pipes or hoses can have and pose problems. If there is a macerator in your dishwasher, then it should be checked. The macerator may have some accumulated debris that can retain dirty liquid, which could remain even after a cycle is complete.
If your dishwasher is connected to the sink, then issues beyond the appliance could also affect drainage. For instance, there may be a clog in your sink drain. An air gap may prevent the drain pipe to completely get rid of all its contents. There can be a blowback. Something as simple as the alignment of the drain pipe or hose can also be the problem. For instance, the leveling could prevent waste water from naturally flowing downward and out.
We offer same-day service and on-site dishwasher repair in Ottawa, including necessary replacements.
Dishwasher Brands We Repair
Contact us today! Call 1 613-454-1577 to repair your dishwasher. We have experience repairing dishwashers from a number of different brands.
Dishwasher Repair Gallery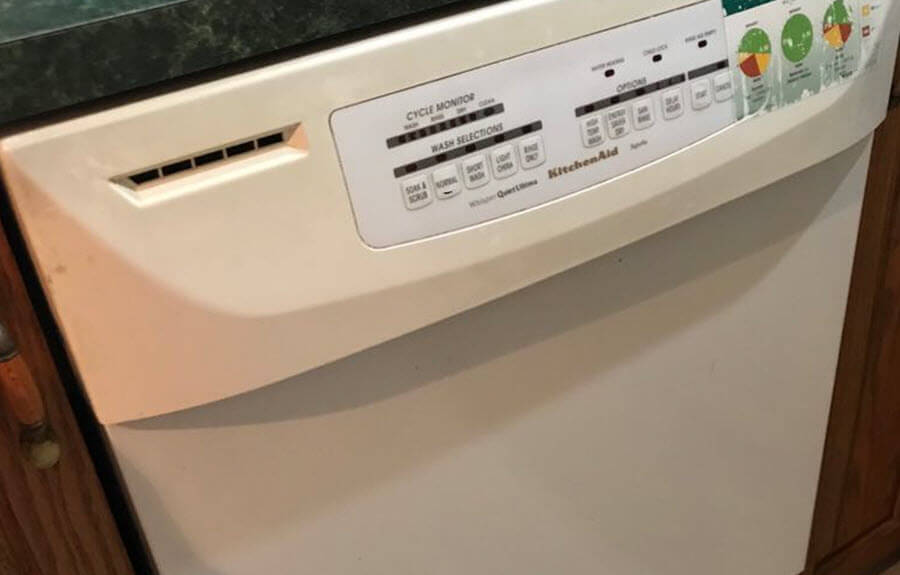 Dishwasher repair in Ottawa. Reported issue: "Dishwasher leaking."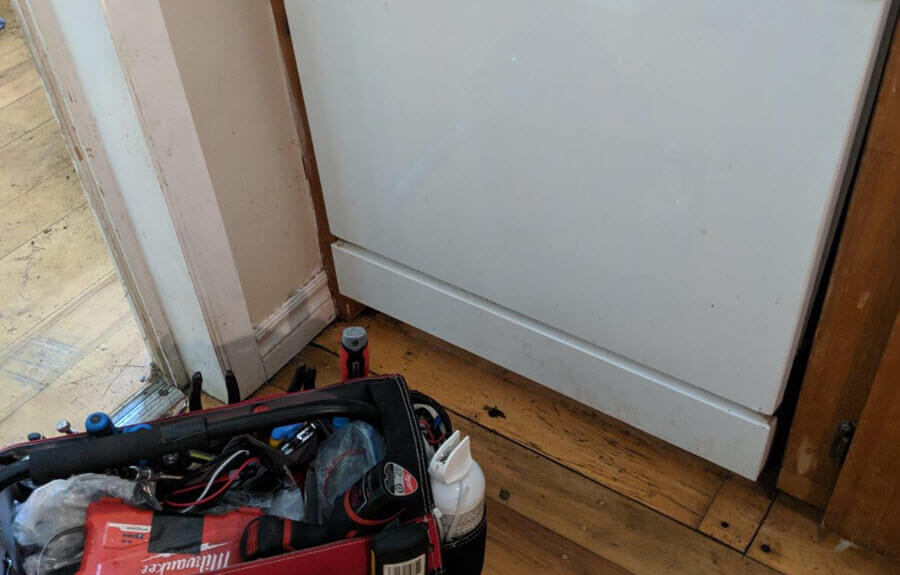 Dishwasher maintenance in Ottawa. Reported issue:"Dishwasher doesn't drain properly."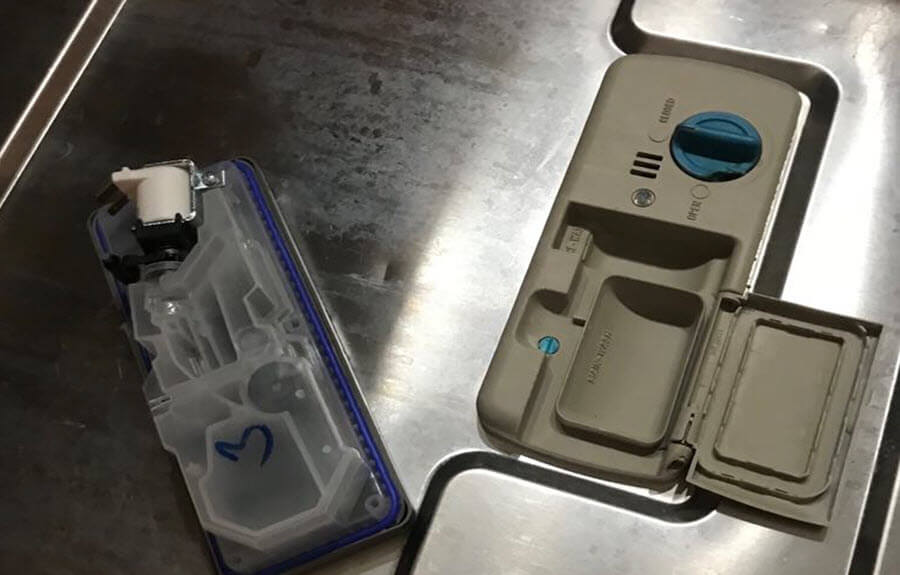 Dishwasher repair in Ottawa. Reported issue:"Dishes come out dirty."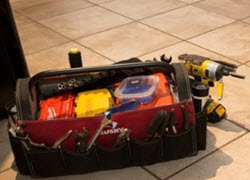 Dishwasher repair in Ottawa. Reported issue:" Dishwasher making strange noises."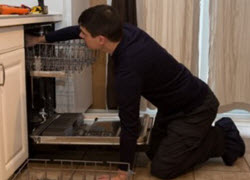 Dishwasher repair services in Ottawa. Reported issue: "Bad dishwasher smell."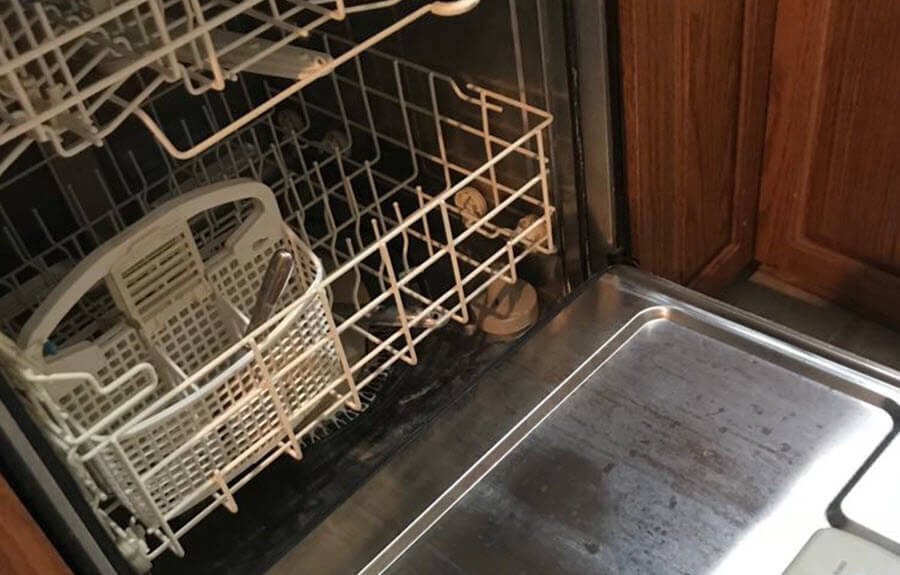 Dishwasher repairs in Ottawa. Reported issue: "Dishwasher won't start."