Broken Freezer
A broken freezer could have one or more problems. Common symptoms of a broken freezer are warmer temperatures or insufficient cooling, no cooling or freezing at all, water leakage, strange noises, inefficient or fluctuating chilling, among others. There are many possible causes of a broken freezer, so it is important to understand the specific issue before determining a remedy. Most people find it more practical, convenient and safe to call on Capital Appliance Repair in Ottawa for same day service.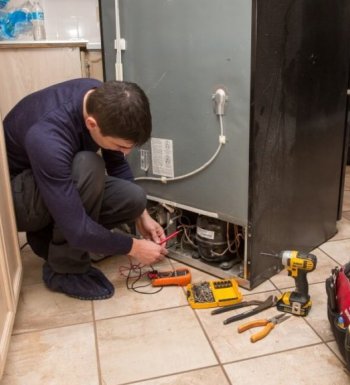 Power, Connectivity and Operating Status of Freezers
A tripped circuit breaker, lack of connection to a steady power source, accidentally turning off the freezer, or setting an inappropriate temperature by mistake, are quite common. You should check the power cord and the outlet, the circuit breaker, and the operating status of your freezer. Verify if the power light and other indicators are functioning. Check the temperature regulation in your freezer. If none of these is an issue, then the real problem may be in the appliance itself. This calls for professional freezer repair in Ottawa.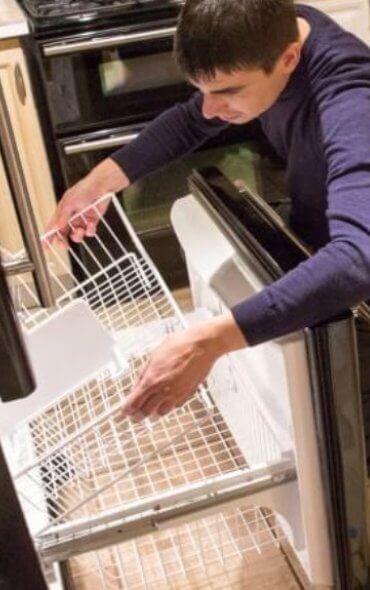 Malfunctioning Components in Freezers
If a freezer makes strange noises, and is not able to maintain the required temperature, then there could be an issue with the evaporator. The motor of the evaporator fan can go kaput. If so, it must be replaced. If there is frost buildup in a freezer, and subsequently the appliance does not operate effectively or efficiently, then the defrost heater has to be checked, and probably replaced.
Water leakage from a freezer indicates a clogged or blocked defrost drain. The drain hose must be defrosted, unblocked or unclogged to stop the leakage. If the freezer does not run at all, then the electrical and electronic controls must be inspected. These may have to be replaced. If your freezer is working but the temperature is considerably warmer than what is expected, then the thermostat may be malfunctioning. Thermostats can be repaired. In some cases, they have to be replaced.
Freezers are difficult to fix without help from an expert technician. Capital Appliance Repair can attend to your freezer on the same day, anywhere in Ottawa.
Freezer Brands We Repair
Contact us today! Call 1 613-454-1577 to repair your freezer. We have experience with many different freezer brands, so you can trust us to resolve any issue with your freezer.
Freezer Repair Gallery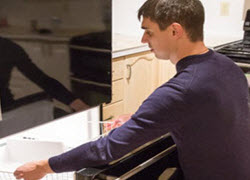 Trusted freezer repairs in Ottawa. Reported issue:" Frost is building up."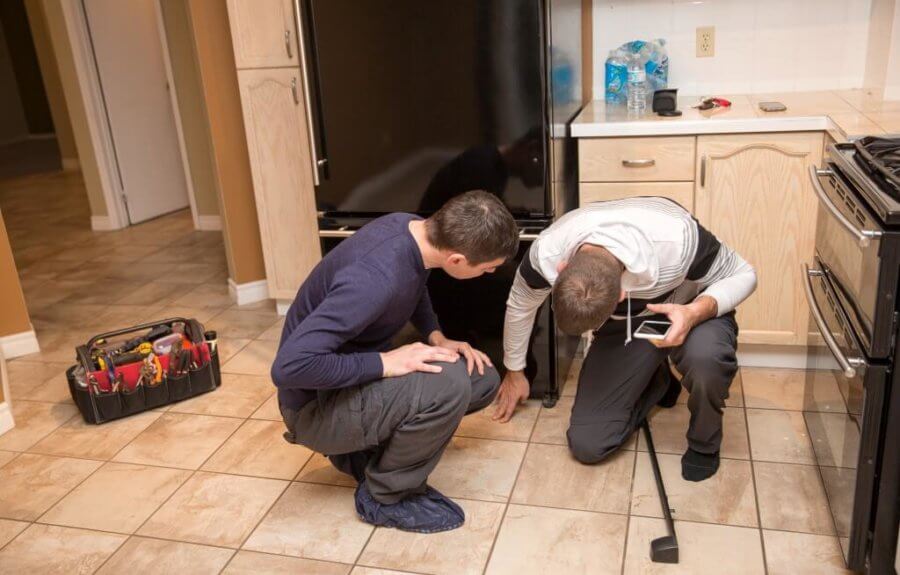 Freezer repair in Ottawa. Reported issue:"Freezer too cold."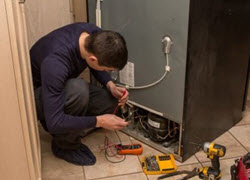 Expert technicians in Ottawa. Reported issue:"Freezer makes strange noises."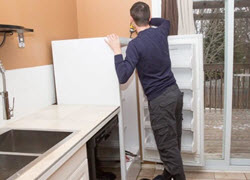 Reliable freezer repairs in Ottawa. Reported issue:"Found a sheet of ice on the bottom of freezer."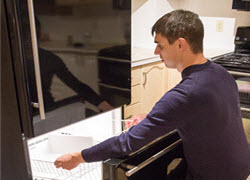 Quick and reliable freezer repair in Ottawa. Reported issue:"Interior lights don't work."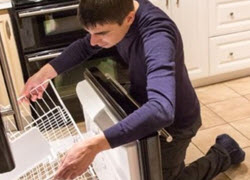 Freezer repair experts in Ottawa. Reported issue:"Freezer does not run."