Washer Smells Bad
Your washer may smell bad due to residual traces as well as build up of dirt, grime, and other unpleasant materials. Water pooling and lack of sufficient drying can also cause bad odor. There are some simple and proactive measures you can take to prevent your washer from smelling bad. If your washer smells bad for some unknown reason and you cannot figure out the root of the problem, call Capital Appliance Repair and opt for our same day service, anywhere in Ottawa.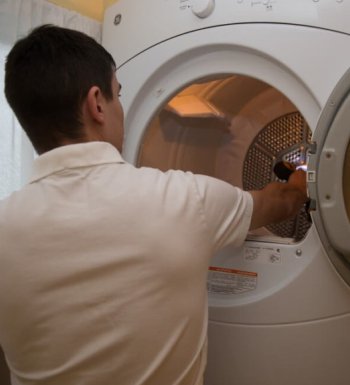 Common Causes of Bad Smell
The most obvious cause is residual traces. These traces could be of anything and everything that your clothes have been exposed to and laden with. Dust, dirt and grime are common factors to blame. There could be other more unpleasant materials. Oils, greases, and other rigid stains can have more persistent residues. A washer should be able to cleanse itself after getting rid of all the dirty water, but there can be aberrations.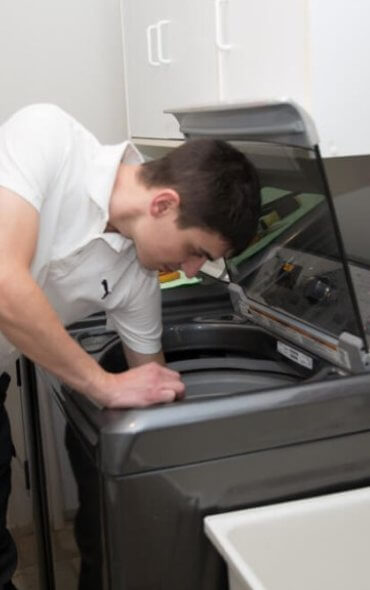 You need to find out why your washer is unable to get rid of the residual traces, and basically being vulnerable to material build up. One cause could be inefficient draining. Some water is being retained, or the washer is remaining moist. The washer must be dried well. You must clean the washer well, preferably using organic agents and not bleach or other harsh substances.
There can be debris buildup in some of the rarely accessed places. For instance, the water inlet valve may have different small to medium sized materials screened and stuck, and these could smell in due course of time. There can be smelly materials stuck in the drain hose. Some may cling onto the walls of the washer, the drum and other components. Timely cleaning and maintenance can prevent such problems.
Your washer may smell bad due to the use of certain types of detergents. Some cleaning agents have a strong odor, and they leave behind an unpleasant smell. Fabric softeners may leave residual traces. Water softeners could also be a potential cause or contributor. If you cannot resolve the pressing issue, our technician can do so in no time. In fact, we provide same-day washer repair services in Ottawa.
Washer Brands We Repair
Contact us today! Call 1 613-454-1577 to repair your washer. We can perform repairs on washers from a number of differnet brands.
Washer Repair Gallery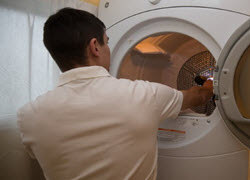 Professional washer repair in Ottawa. Reported issue:"Water won't drain."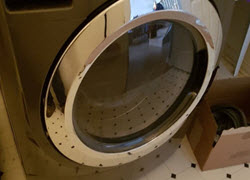 Washer repairs in Ottawa. Reported issue:" Washer makes strange noises."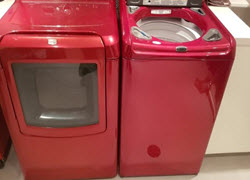 Washer Repairs in Ottawa. Reported issue:"Water isn't pumping out during the spin cycle."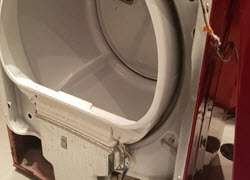 Quick and reliable washer repairs in Ottawa. Reported issue:"Basket is slow or won't spin."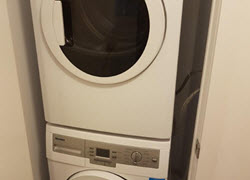 Washer repair in Ottawa. Reported issue:" Washer makes strange vibrations."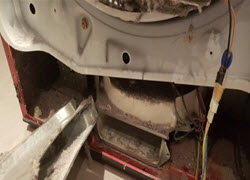 Reliable and thorough washer repairs in Ottawa. Reported issue:"Washer stops in mid-cycle."