Capital Appliance Repair Barrhaven
Household appliances have come a long way over the years. While they offer more features, greater energy efficiency and excellent reliability, there is no appliance that lasts forever without some maintenance. Not every fault requires the appliance to be replaced. For the most part, the cheapest and easiest solution is to invest in professional repairs. Replacing the appliance is only recommended if the cost of repairs becomes too great and is no longer a financially sound option. However, in some cases, customers still choose to repair due to sentimental value.
No matter the make, model or the problem you are experiencing with your home appliance, you can always depend on us for speedy appliance repair Barrhaven services 7 days a week. We offer same-day assistance and perform appliance repairs on-site for your convenience.
Call us today 1 613-454-1577 for appliance repairs by expert technicians you can trust.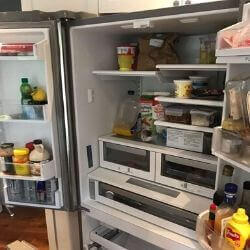 Fridge Repairs Barrhaven
The moment you notice something is not quite right with your fridge, it's time to take action. A simple fault can have devastating consequences if ignored. That said, if you notice that your fridge is not working, it's best to check the power supply and test the power outlet too. If both of these are working, then call us right away. Keep the door on your fridge closed while you wait for us to arrive. This will help keep the temperature inside your fridge cool for as long as possible.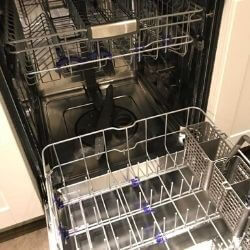 Dishwasher Repairs Barrhaven
When it comes to household chores, there is one that everyone seems to dislike the most – washing dishes! Apart from the backache of hunching over the kitchen sink, it always seems to take forever to clean every last plate, cup, knife and fork. It's a tedious task better left to your dishwasher. Of course, there will come a time when your dishwasher will need some care and maintenance. This appliance works hard and consists of many moving parts. It's reasonable to expect wear and tear to occur while necessitates the replacement of these parts. Fortunately, our technicians are happy to assist and we are just a phone call away!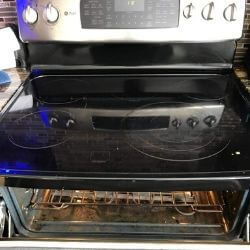 Stove Repairs Barrhaven
When compared with other home appliances, stoves work according to a very basic principle. This leads many people to believe that they are simple enough to warrant DIY repairs. This is not advisable since gas, electric and induction stoves might seem simple on the outside, but they are very precise on the inside. Incorrectly repaired stoves can prove to be a significant risk in your home. For speedy appliance repair Barrhaven services, call our team of trained technicians.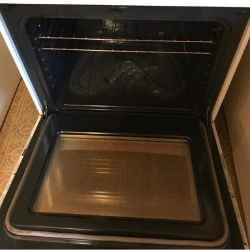 Oven Repairs Barrhaven
Just like your stove, ovens should never be repaired by anyone who does not have the appropriate experience and training. There are some fine and often tricky details hidden behind the neat panels of your oven which can easily confuse anyone who does not have a firm grasp of how various makes and models work. Our technicians are experienced and trained in repairing all types of ovens. Our thorough understanding of each working part helps us identify problems and fix them without delay.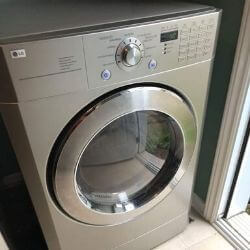 Washer Repairs Barrhaven
There are few things more convenient than placing your laundry inside your washer, setting the cycle and removing it once its all done. You don't have to spend hours washing by hand or waste time in your local laundromat. Washer problems do occur, however, and they often take us by surprise. So, if your washer starts making a strange noise, begins leaking or if it simply will not turn on all of a sudden, call Capital Appliance Repair Barrhaven for same-day service. Not only do we arrive quickly, but we also work meticulously to repair the fault right away and our repairs are backed by a limited warranty of up to 1 year.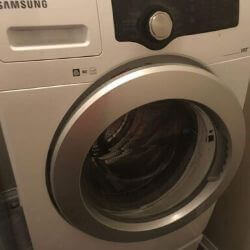 Dryer Repairs Barrhaven
We understand just how important your dryer is when laundry day arrives. This is why we offer same-day repairs throughout Barrhaven. When you have a problem with your dryer, call us right away. Our team will arrive quickly and prepared with the tools and several parts to complete repairs without delay. We always aim to complete repairs during our first visit.