Same-Day Service
Top Rated in Ottawa
Honest Technicians
Warranty on Repairs
Ottawa's Best Appliance Repair Technicians are with Capital Appliance Repair
We are a family-owned and operated appliance repair company that offers same-day services for major household appliances in Ottawa, Nepean, Kanata, Stittsville, Cumberland, Orleans, Rockland, Gloucester and the surrounding area. We are your one-stop destination for any appliance repairs in Ottawa. With trained appliance technicians, we make sure we get even the most complicated repairs done right the first time around.
Capital Appliance Repair is widely hailed as professional and reliable, so if you're looking for a quality fridge, dishwasher, stove, or other appliance repair and appliance installation services at affordable prices, you've found them. Our goal is to take the hassle and stress out of the appliance repair process and focus on convenience and service. We strive to deliver service that is punctual, professional, and cost-effective for you and your home.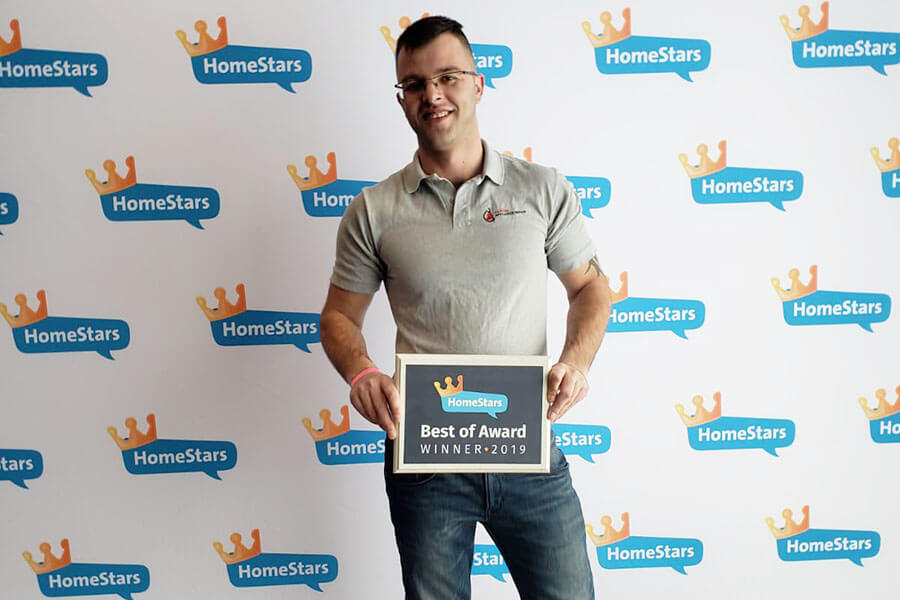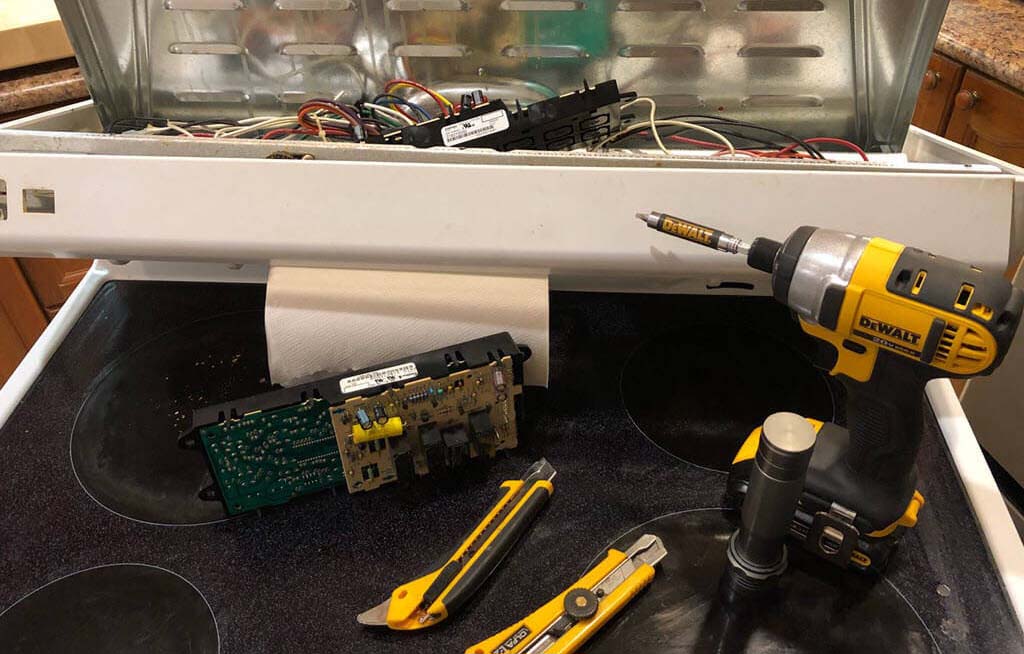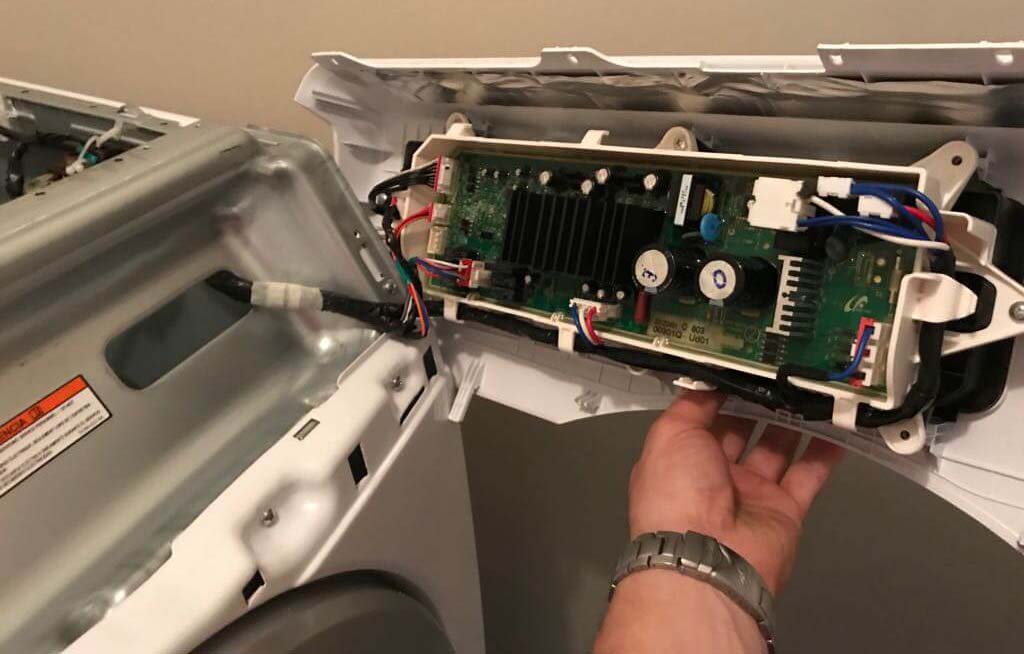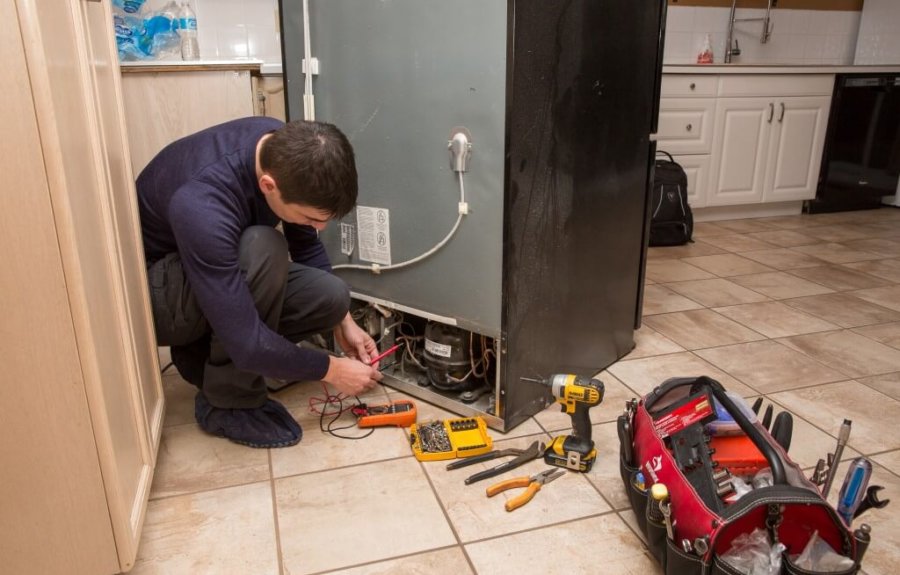 We Fix All Appliance Makes & Models in Ottawa and the Surrounding Areas
At Capital Appliance Repair, we offer expert appliance repair services throughout Ottawa and the surrounding areas. We are available 7 days a week, with appliance repair technicians who are highly experienced in repairing all makes and models.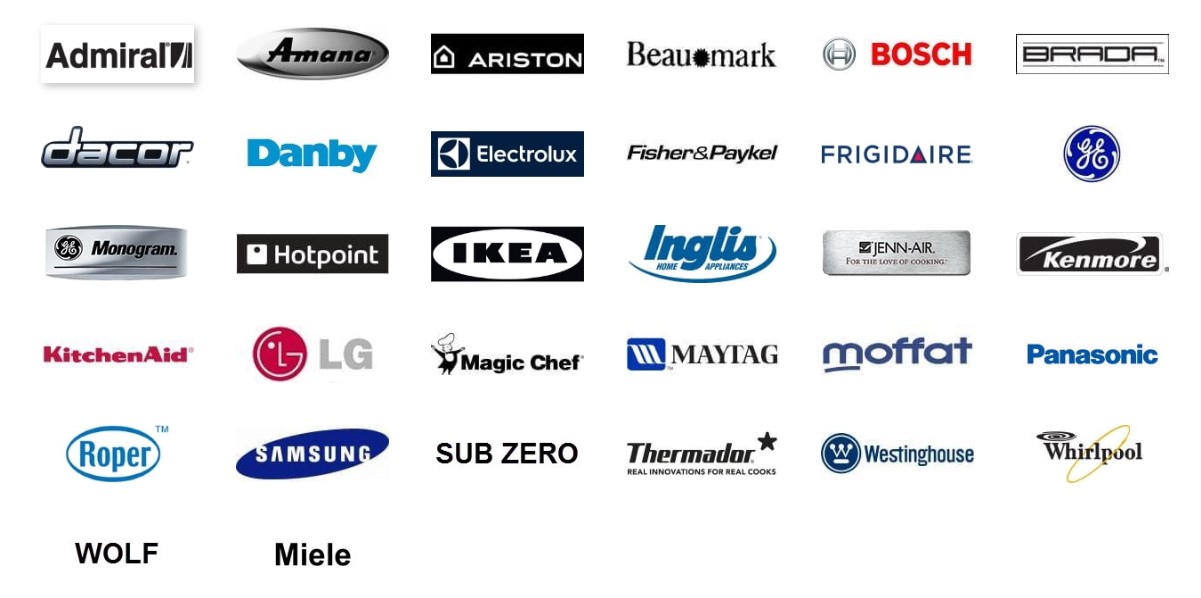 Vivek Krishnamurthy
2022-08-29
Capital Appliance Repair replaced the glass on our electric cooktop for us. I wish the cooktop never broke in the first place, but if it had to break, I can't think of a better repair experience than what Capital Appliance Repair provided us. They came in with a lower price than the competition, took care of ordering a specialized part, and did excellent, clean work. The technician even took the time to deeply clean some old grime that had accumulated around the cooktop as part of going the extra mile. Communication was smooth and excellent throughout the process. I HIGHLY recommend them.
Frank Campbell
2022-08-24
Kobi was outstanding. He arrived witthn the promised availability window. He was very knowledgeable about my Samsung washing machine in particular and washing machines in general, and was able to doagnose the problem immediately. He provided expert advice. He was polite and professional throughout the service call . Will definitely use Captail Apploance Repair again and will asl for Kobi specifically
Barbara Cuerden
2022-08-23
Victor arrived early, analyzed the shrieks coming from my washing machine agitator.; listened attentively to both me and the washer, was personable and efficient, and fixed the problem within the hour.
Friendly and good service from Coby.
Excellent work by Yuriy on the needed repairs !

Our team of technicians has more than 15 years of experience performing repairs on all major appliances.

We fix your appliances same-day anywhere in Ottawa and the surrounding area.

Almost all repairs are covered for up to 1-year with a limited warranty for your peace of mind.

We always put our customers first, and we understand the value and importance of transparency.

Not only do we perform quality repairs, but we also provide unbeatable prices.

Save yourself the hassle and let us do it right the first time! When we fix things, they stay fixed.
Ottawa Appliance Repair Experts
For affordable appliance repairs in Ottawa by experienced and skilled technicians,
contact Capital Appliance Repair today at (613) 454-1577

Contact Us Today
Ottawa's Go-To Appliance Repair Professionals
Our appliance repair technicians take great pride in providing the best household appliance repairs in Ottawa. Appliances tend to break down when we least expect it, and that's why we're here to help you with same-day service, any day of the week.
We will fix your appliance today

:
Our technicians are available for same-day service throughout Ottawa.
We arrive prepared with the tools and parts necessary for repairs on the spot.
With experience repairing all brands of major household appliances, our technicians are speedy and effective.
We understand the value of each appliance which is why we focus on performing meticulous repairs backed by our warranty.
We believe in performing high-quality repairs at reasonable and affordable rates.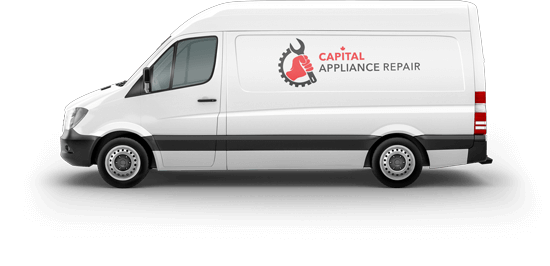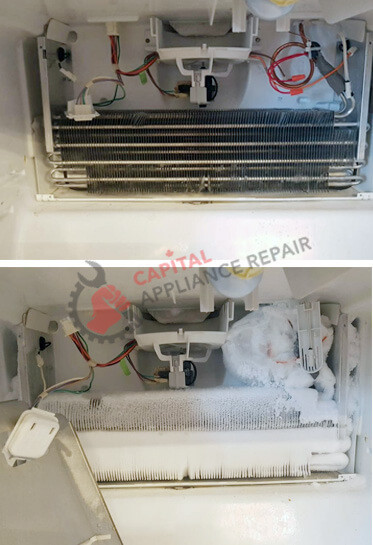 Frequently Asked Questions
Q. How much does appliance repair cost in Ottawa, Ontario?
Flat-Rate Service Call
In order to identify the issue and provide a quote for the repair, it is necessary for our appliance technicians to diagnose the issue in person. It is proven by previous attempts that describing the issue over the phone and trying to diagnose it remotely is not an option. There is a flat-rate service call fee that covers the initial diagnostics of your appliance. Upon inspection of the appliance, the technician will be able to tell you all the details of the problem, if needed find a replacement part and provide a quote. Should you agree to repair the appliance, the service call fee will be waived (it will be covered by the repair service).
Same-Day Appliance Repair Service at no Extra Cost (free)
Our company has the most technicians in Ottawa and this allows us to provide same-day service. We do not charge extra for same-day appointments. If we have a technician available today in your area, you'll have an appointment and we'll fix your appliance. We are trying to be very thoughtful when it comes to fridges and freezers as we understand that timing is everything - we don't want your food wasted and we try our best to come as soon as possible.
Honest Appliance Repair in Ottawa
We keep all of our prices transparent and affordable! The main costs are for labour and parts which can vary from approximately $50-$600 depending on your particular situation (especially when parts should be replaced). We also have a service fee of $60-$80 for performing diagnostics, but it is completely waived if you decide to do your repairs with Capital Appliance Repairs. Rest assured that we will provide you with the best recommendations for your appliance, and won't overcharge. We want to maintain our reputation as a trustworthy appliance repair company. If we see something that's not worth fixing, we'll let you know. In most cases, fixing an appliance in Ottawa is much more economical than purchasing a new one, so call us at (613) 454-1577 for all your Ottawa Appliance Repair needs!
Q. How long does an appliance repair take?
It depends on many factors, such as the appliance type, the brand and the repair we have to do. We offer complimentary same-day service, aiming to get your appliances up and running the same day you call. Typically, it can take one to three hours to repair your appliance. If we don't have a specific replacement part available and we need to order a new one, we might need to wait one to three weeks depending on the manufacturer.
Q. Can you provide a quote for appliance repair over the phone?
We've tried this in the past when we started our business - we thought that error codes and simple things can be diagnosed over the phone and quoted right away. We learned the hard way that this is not possible. Any issue (even if it seems very obvious) requires in-person diagnostics. The good thing is we've been in business for so many years, that our technicians can find the issue in no time and provide a proper diagnosis for your appliance.
Q. Do you provide same-day Appliance Repair Services in Ottawa?
At Capital Appliance Repair, we know how urgent your appliance repairs can be, which is why we offer 24/7 prompt and professional appliance repair services at affordable prices all across Ottawa and the surrounding areas. Contact us today and don't let a broken appliance ruin your day!
✓ Call Us Today

(613) 454-1577

✓ Quick Service

Same-Day Available

✓ Service Areas

Ottawa, ON

✓ 

Service Fee

Waived with Repairs

✓ Repair Prices

Unbeatable Low Cost
Q. What are the benefits of hiring a professional appliance repair company?
While there are a few maintenance-related tasks anybody can perform on their appliances, proper diagnostics and repairs are often best left to the professionals. Here's why:
1. You're cutting down on your expenses: DIY repairs usually only offer short-term solutions, which means that multiple financial investments in repeated DIY appliance repair efforts will pretty quickly and aggressively surpass the costs associated with hiring an expert right out of the gate.
2. Backed by warranties and professional guarantees: Hiring certified, licensed professionals usually give you a number of additional protective measures in the unlikely event that additional work will be needed.
3. Your time has value: In almost all cases, it will take you way more time to perform repairs on an appliance without experience. Your time is worth something, so let us handle your appliance repairs in a single day, instead of spending a week on it yourself.
4. The right tools, right away: When you call in the professionals, you aren't just getting that benefit of experience. You will also take advantage of experts bringing the right tools to take care of things the right way.
Q. What areas do you serve in the City of Ottawa?
Ambleside
Bel-Air Heights
Belltown
Billings Bridge
Braemar Park
Carlingwood
Carson Meadows
Castle Heights
Champlain Park
Copeland Park
Courtland Park
Ellwood
Forbes
Glabar Park
Greenboro
Hampton Park
Hawthorne Meadows
Heron Gate
Highland Park
Kenson Park
LeBreton Flats
Lees Avenue
Lincoln Heights
McKellar Heights
Mechanicsville
Michele Heights
Mooney's Bay Park
Ottawa City Centre
Ottawa West
Qualicum
Queensway Terrace
Redwood
Riverview
Sheffield Glen
South Keys
Tunney's Pasture
Urbandale
Whitehaven
Woodpark
In addition to the City of Ottawa, we also serve the suburbs of Nepean, Kanata, Gloucester, and Cumberland, and the rural townships of West Carleton, Osgoode, Rideau and Goulbourn.