Capital Appliance Repair Gloucester
When you need repairs performed on any of your household appliances, it's important to hire a trained and experienced professional. Our technicians at Capital Appliance Repair have 10 years of experience and the necessary qualifications to perform fast and reliable appliance repairs. We understand that your fridge, washer, and other appliances are essential which is why we provide same-day appliance repairs throughout Gloucester.
Your satisfaction is our number one priority. While performing fast and professional repairs, we also keep your needs and budget in mind. Our goal is to diagnose and repair household appliances during our first visit. We also back every repair with a 100% satisfaction guarantee to give you extra peace of mind.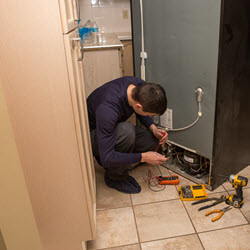 Fridge Repairs Gloucester
When you buy a fridge, it will most likely work perfectly well for years. Due to wear and tear, various problems can occur including leaks, thermostat issues, and motor failure. No matter the brand or the fault, call Capital Appliance Repair for same-day fridge repairs in Gloucester.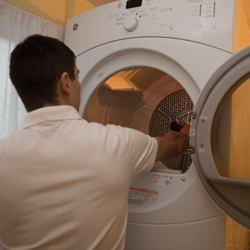 Washer Repairs Gloucester
Some common washer problems include pump problems, leaks, and electronic faults. No matter the type of washer or the brand, our team always arrives prepared to perform immediate washer repairs in Gloucester. Contact Capital Appliance Repair for repairs by technicians you can trust.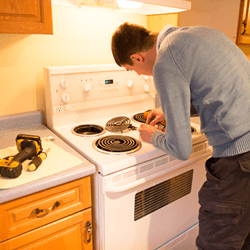 Stove Repairs Gloucester
When your stove breaks, you need not reach for the take-out menu just yet. Instead, call Capital Appliance Repair for speedy stove repairs in Gloucester. Our technicians always arrive with tools and replacement parts to perform professional repairs right away! Our goal is to complete repairs during our first visit so that you can get back to life as usual.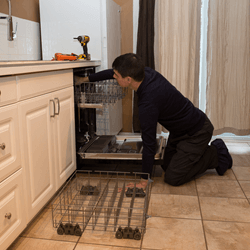 Dishwasher Repairs Gloucester
Common dishwasher problems include broken pumps, leaks, and electronic issues. Capital Appliance Repair technicians are trained and experienced in performing fast dishwasher repairs in Gloucester. No matter the make or model, our team will always arrive prepared with parts and tools to perform repairs immediately.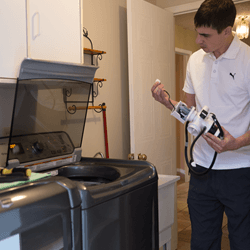 Dryer Repairs Gloucester
Without a reliable dryer, laundry will prove to be a particularly time-consuming chore. Rather than wait several days for your laundry to dry, call us for same-day Gloucester dryer repairs. Our team is available 7 days a week for your convenience.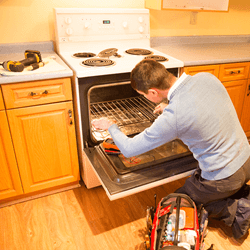 Oven Repairs Gloucester
Capital Appliance Repair technicians are trained and experienced in performing professional appliance repairs. When you need urgent oven repairs in Gloucester, you can depend on our skilled team to perform reliable repairs right away. We are available 7 days a week, and all of our repairs are backed by a 100% satisfaction guarantee.
We Repair Appliances All Across Gloucester
Blossom Park
Carlsbad Springs
Carson Grove
Cedardale
Chapel Hill
Chateau Neuf
Convent Glen
Cyrville
Edwards
Elizabeth Park
Findlay Creek
Hiawatha Park
Honey Gables
Johnston Corners
Kempark
Leitrim
Limebank
Pineview
Piperville
Ramsayville
Riverside South
Rothwell Heights
Victory Hill
Windsor Park Village