Benefits of using Ottawa's professional appliance repair technicians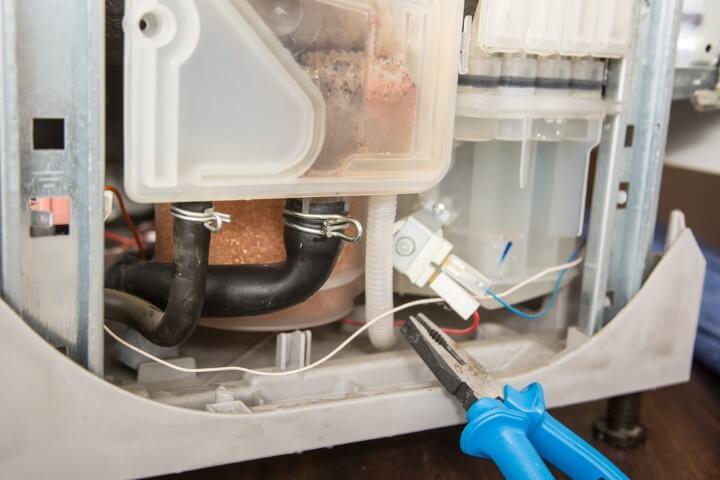 Our household appliances have become less of a luxury and more of a necessity. It's tough to imagine life without a fridge or washer. Not to mention the natural stress we feel when one of our appliances breaks down. As soon as we notice a problem with our stove, dishwasher, or another appliance, it might be tempting to consider the DIY approach. While some might think that performing repairs themselves is the faster and cheaper option, it's important to understand the real benefits of hiring a professional.
Speedy Appliance Repair in Ottawa
For many, the fact that they are already on site often leads them to believe that they can do the job quicker. This is certainly not the case and, even though you might have to wait for a professional to arrive, the total amount of time required for repairs is often less when you hire an expert. This is because they know exactly what they are doing, and they have all the right tools for the job. There really is no substitute for training and experience. Even if you do have all the tools to take the appliance apart, you might not know what to look for, and you will also need to figure out where the problem is. Only once you know where the fault lies, you will be able to source the parts needed to complete repairs. Professional repair technicians have a vast network of suppliers. This means that they know exactly who to call for different parts and it minimizes the amount of time spent hunting for such parts. In fact, in most cases, your technician will usually arrive prepared with parts the might come in handy, and this means that your appliance will be repaired on the spot. So, although you might be able to dismantle the appliance immediately, the DIY repair option really does take longer in the end.
Affordable Appliance Repairs in Ottawa
Another reason why so many people try to fix appliances themselves is the financial factor. It's true that you will save on any labor fees when you do the work yourself but the question is whether it's actually worth it. Firstly, if you don't have the right tools, you will need to buy them which is an added expense. Secondly, you will need to purchase any parts that need to be replaced, and you will probably not get the same deal on parts as a professional repair company. Companies that regularly use various suppliers will often enjoy attractive discounted prices which means that they can then pass these savings on to you. In addition, when you do have an appliance repaired, there are technicians that are happy to waive their service fee as an added financial bonus. Finally, don't forget about the fact that reputable appliance repair companies also back their repairs with a satisfaction guarantee and many repairs are also covered by a warranty. This means that you will not be liable for payment if your appliance is not fixed and, if it experiences the same problem again, it could be covered under warranty. When you perform repairs yourself, there are no guarantees.
So, the next time any of your household appliances breaks down, call Capital Appliance Repair at (613) 454-1577 for same-day Ottawa appliance repairs!