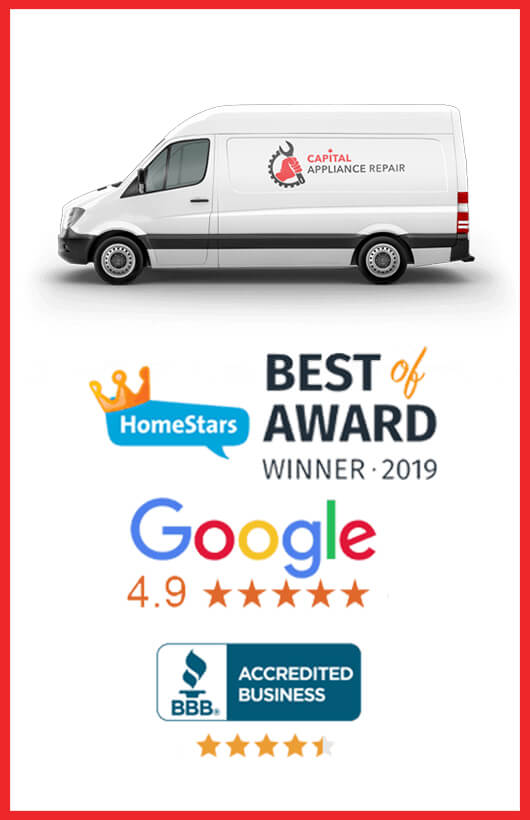 Appliance Removal and Disposal Services in Ottawa
If you want to save yourself the trouble of hauling away your bulky appliance, you're at the right place. Capital Appliance Repair offers easy and hassle free appliance disposal services to help you get rid of your old appliance for good. We can dispose of your fridge, washer, dishwasher, oven, stove, dryer and freezer quickly and conveniently.
Here's what we offer:
Disposal service for $49.99 – Additional charges may apply for remote areas

Easy and convenient pickup – We'll arrange the pickup and come by your home. Make sure your appliance is disconnected and ready to go. 

We offer installation services too – For a fee, our technicians can install your new appliance. 

Eco friendly – Your old appliance will be appropriately disassembled and recycled.

Available 7 days a week – Including weekends and holidays.

Over 15 years of experience – We've been servicing households across Ottawa for many years!
Appliance Removal in Ottawa
For households across Ottawa and the surrounding areas.
Available 7 days a week, from 8am to 8pm.

Book Your Appliance Disposal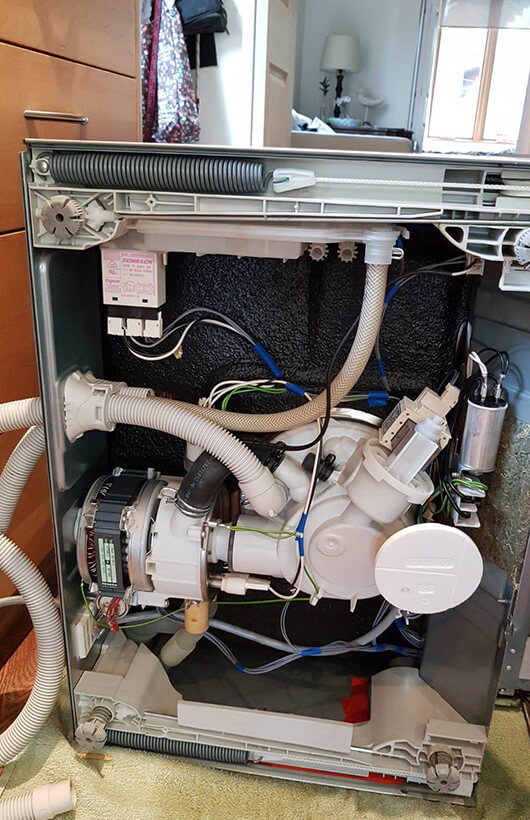 Local Ottawa Appliance Disposal
Appliances are extremely heavy and bulky, which makes them a nightmare to get rid of.  That's what we're here for! You simply book your disposal service, and we'll come, and remove it from your property for good. Once you're booked, our team will give you a call to confirm the pick up so you can book the service elevator and notify property management if needed.
We take pride in our fast and efficient appliance disposal services. If your appliance has served its purpose and you want it gone as quickly as possible, we're the team to call. Serving Ottawa and the surrounding areas for over 15 years now, we're here to help you get rid of your appliance.
Out with the old, in with the new
So no matter if you need washer removal, dryer removal, dishwasher removal, oven or stove removal, fridge or freezer removal, we're here to help save you from wasting your time and energy on your old appliance. We'll take care of everything so you can finally start enjoying your new appliance (which we can also install for you).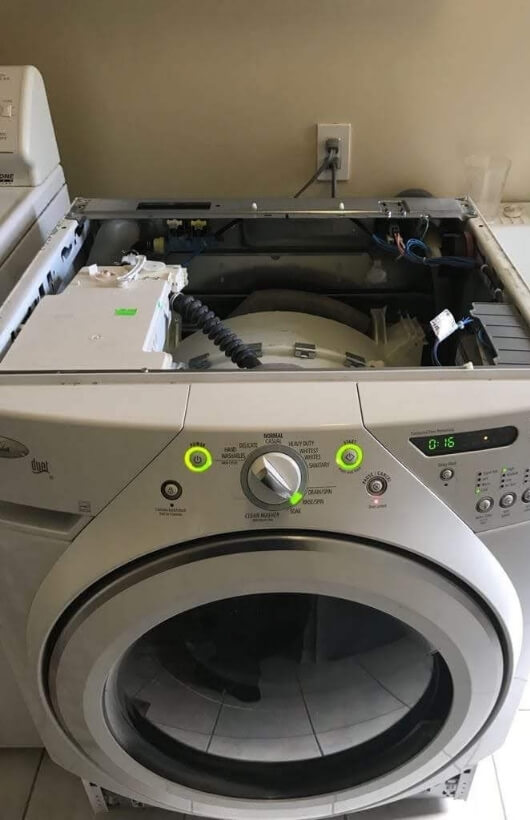 Easy Disposal of Home Appliances
Committed to making your life easier, our team is always ready to dispose of your old appliance, no matter how big or small. Not only will we remove your old appliance as fast as possible, we'll also make sure it goes to the right place. Your appliance will be appropriately disassembled and recycled.
Efficiency and customer satisfaction is our top priority. Give us a call at (613) 454-1577 and our team will have your old appliance out of your house in no time! Let the appliance pros take care of everything. We specialize in:
Dishwasher Disposal
Fridge Disposal
Washer Disposal
Oven Disposal
Stove Disposal
Dryer Disposal
Freezer Disposal
Appliance removal
Appliance delivery
Appliance Installation
And More!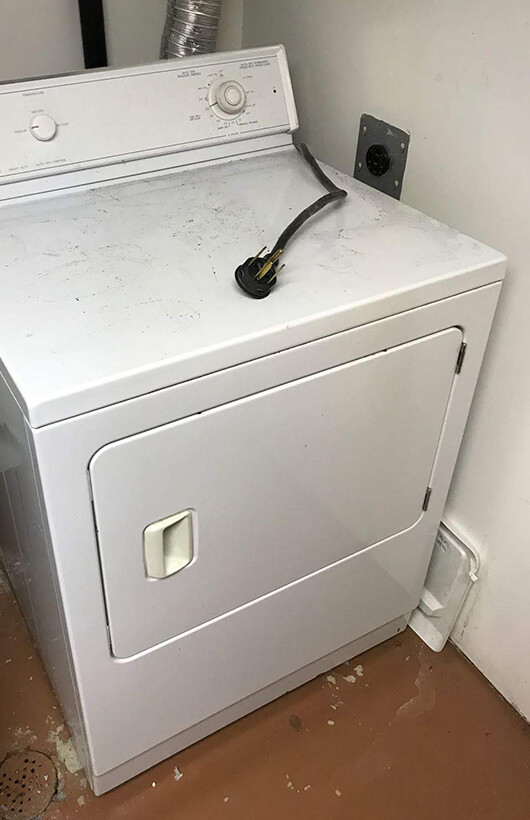 Appliance Disposal FAQs
How much does appliance disposal cost?
We charge a flat rate of $49.99 for appliance disposal. Additional fees may apply for remote areas.
How long does appliance disposal take?
Usually, we'll arrange the pickup aheas of time and come at the set hour. After that, we just pick up the appliance and load it in our truck. As long as your appliance is already disconnected and ready to go, the pickup shouldn't take long.
Can you connect my new appliance after you remove the old one?
Yes, we also offer expert appliance installation services. To get a quote, give us a call at (613) 454-1577.
Should I prepare anything in advance for the appliance disposal? Do I need to unplug or disconnect the old appliance?
Yes. Your appliance should be ready to go once our technicians arrive. That means it needs to be disconnected and drained, among any other things that may be necessary for easy pickup.
Do I need to book a service elevator for appliance disposal?
Usually, there is no need to book an elevator for appliance disposal because the service is usually done quickly. If you have more appliances you need to dispose of, and depending on the rules in your building, you may want to book the service elevator in advance. Our team will give you a call prior to the service so you'll know exactly when the crew will be on site and what time to book the elevator for.
Do I need to be on site for the appliance disposal?
You can leave the appliance outside of your house for us to pick it up. However, if you live in a condo building, you'll have to be at home to bring the appliance downstairs so we can load it into our truck.
Easy Appliance Removal in Ottawa
No matter where you are in Ottawa and the surrounding areas, we'll come and dispose of your old appliance! If you need us, we can also install your new appliance for you! Here are just some of the areas we service:
Ottawa
Nepean
Kanata
Stittsville
Gloucester
Hunt Club
Riverside
Britania
Carlingorn
Rideau
Woodroffe
Barrhaven
Greely
Manotick
lRichmond, Ontario
Beacon Hill, Ottawa
Malakoff
lPierces Corners
Bedell
Hallville
Kinburn
Dunrobin
Pakenham
Ficko
Mississippi Mills
White Lake
Carleton Place
Blacks Corners
Franktown
Gillies Corners
Numogate
Smith Falls
Boyds
Middleville
Herrons Mills
Clydesville
Lanark
Prestonvale
Innisville
Fallbrook
Balderson
Perth, Ontario
Glen Tay
Port Elmsley
Lombardy, Ontario
Merrickville
Merrickville-Wolford
Bishops MillS
Metcalfe
Marionville
Winchester, Ontario
Canamore
Chesterville
Spencerville
Shanly
Hanesville
Stampville
Morrisburg
Embrun
Limoges
Westboro
Carlington
Greenbelt
Bayshore
Centrepointe
Carp
Chrysler
Overbrook
Alta Vista
Leslie Park
Sandy Hill
Casselman
Maxville
Alexandria, Ontario
Blackburn Hamlet
Rockcliffe
Vanier
Old Ottawa South
Old Ottawa East
Harwood Plains
Island Park
Meadowlands
Basswood
Kanata Lakes
Stonebridge
The Glebe
Beckett Creek
Hintonburg
ByWard Market
Orleans, Ontario
New Edinburgh
Lower Town, Ottawa
Downtown Ottawa
Wellington Village
Manor Park, Ottawa
Golden Triangle, Ottawa
Elmvale Acres
Katimavik - Hazeldean
Beaverbrook
Bridlewood, Ottawa
Glen Cairn, Kanata
Morgan's Grant
Lindenlea