Professional Ottawa Fridge Repairs
We know how urgent your refrigerator repairs can be, which is why we offer prompt and professional services 7 days/a week at affordable rates throughout Ottawa! Capital Appliance Repair has over 15 years of professional appliance repair experience under our belts, so contact us today to get your fridge fixed fast.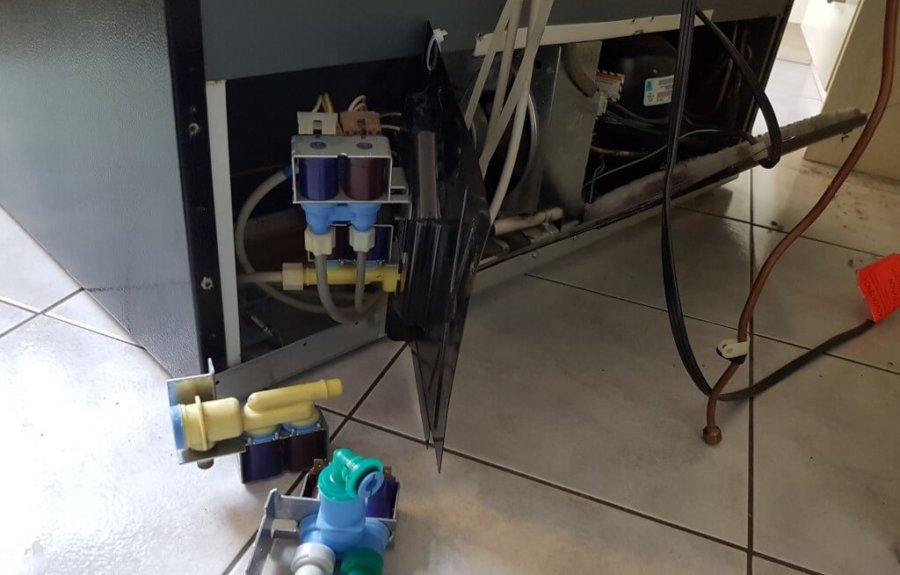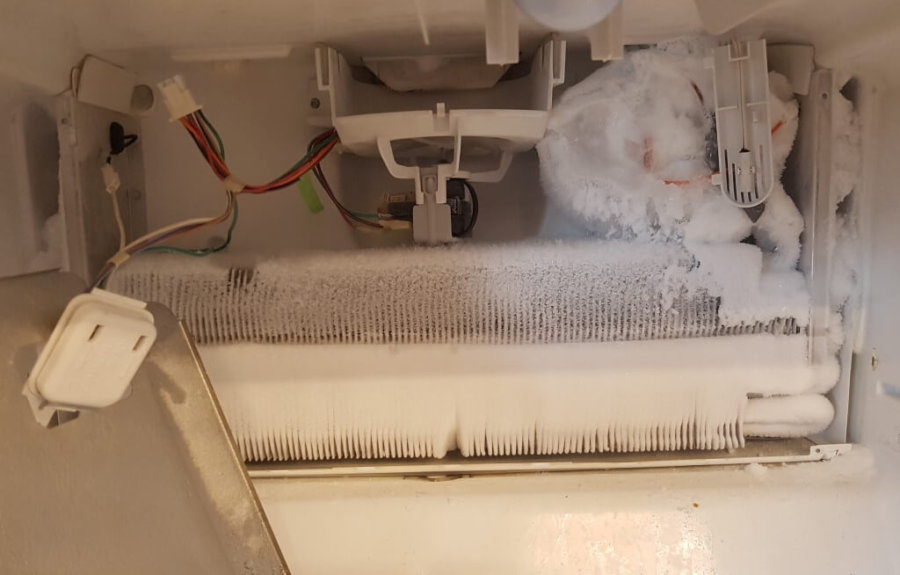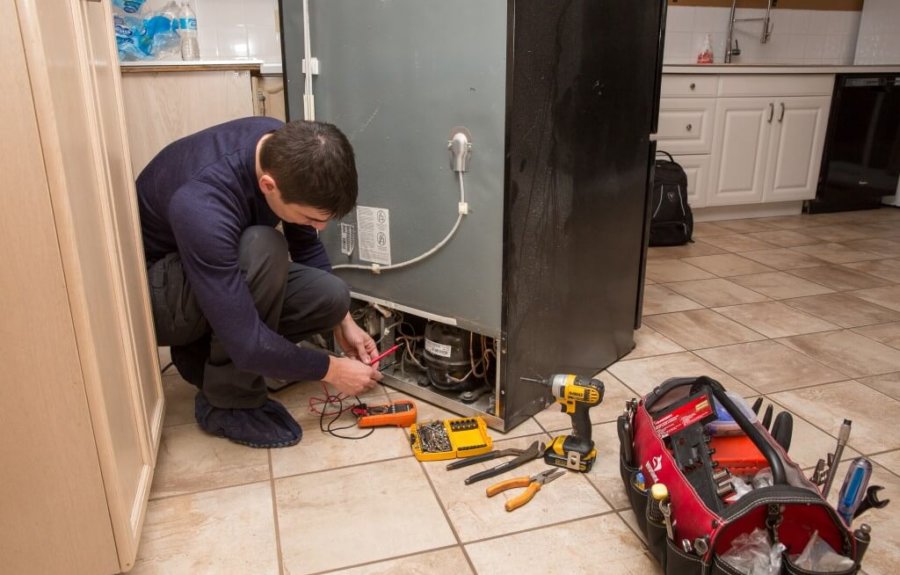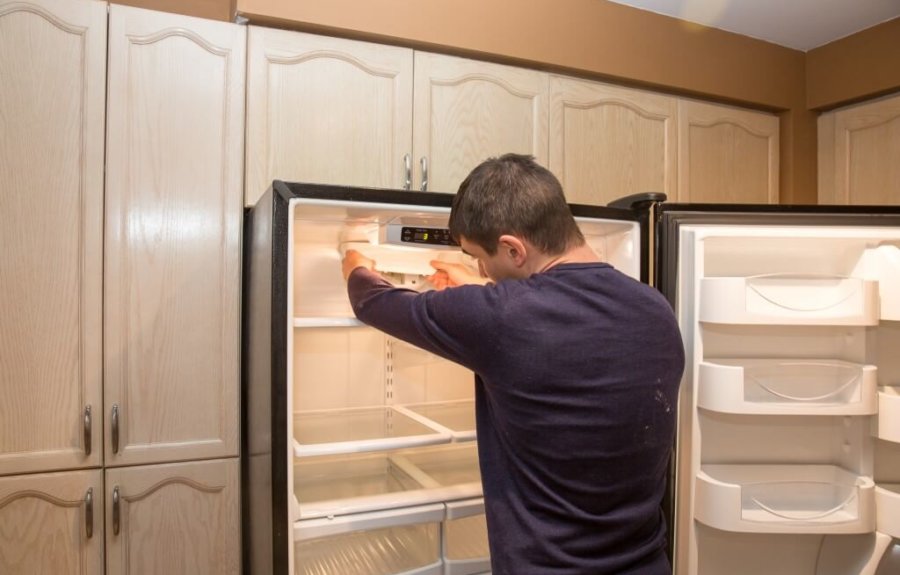 Licensed & Insured
Affordable Rates
7 Days a Week
Rated 5-Stars
Fridge Brands We Service
We have experience repairing refrigerators from virtually all brands. No matter the model or make, we can fix your appliance.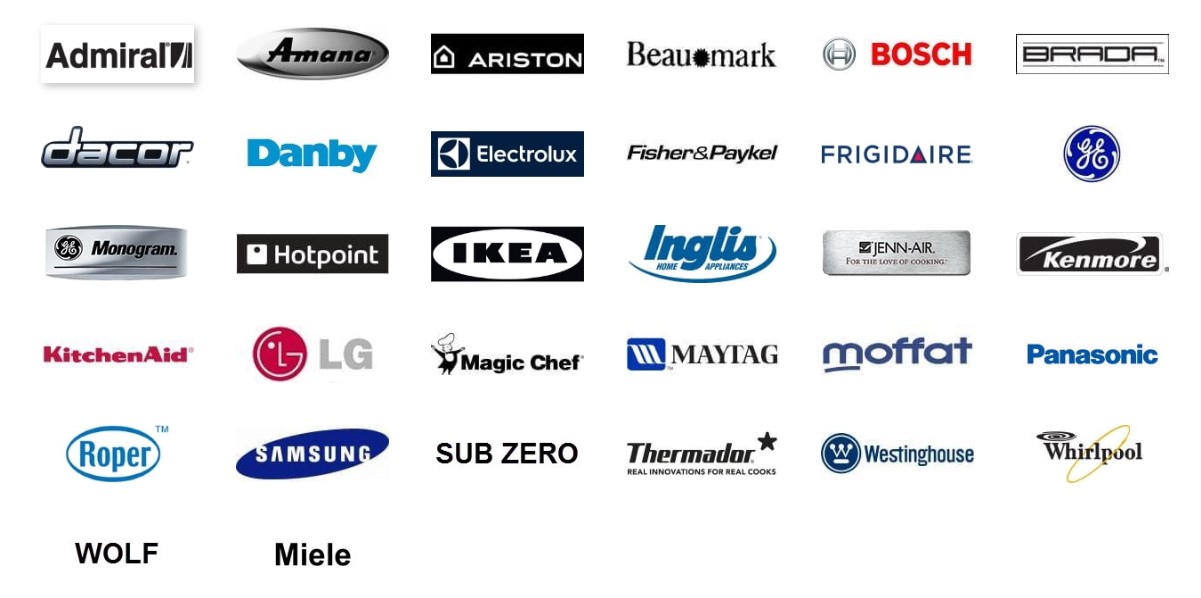 Vivek Krishnamurthy
2022-08-29
Capital Appliance Repair replaced the glass on our electric cooktop for us. I wish the cooktop never broke in the first place, but if it had to break, I can't think of a better repair experience than what Capital Appliance Repair provided us. They came in with a lower price than the competition, took care of ordering a specialized part, and did excellent, clean work. The technician even took the time to deeply clean some old grime that had accumulated around the cooktop as part of going the extra mile. Communication was smooth and excellent throughout the process. I HIGHLY recommend them.
Frank Campbell
2022-08-24
Kobi was outstanding. He arrived witthn the promised availability window. He was very knowledgeable about my Samsung washing machine in particular and washing machines in general, and was able to doagnose the problem immediately. He provided expert advice. He was polite and professional throughout the service call . Will definitely use Captail Apploance Repair again and will asl for Kobi specifically
Barbara Cuerden
2022-08-23
Victor arrived early, analyzed the shrieks coming from my washing machine agitator.; listened attentively to both me and the washer, was personable and efficient, and fixed the problem within the hour.
Friendly and good service from Coby.
Excellent work by Yuriy on the needed repairs !
We're the Top Rated Appliance Repair Service Company in Ottawa
All of our technicians are professionally trained to ensure we give you expert appliance repair services with adherence to the highest standard of quality. We have a great track record to maintain, so we care about providing you with the best experience possible.

Our team of technicians has more than 15 years of experience performing repairs on all major appliances

We fix your appliances same-day anywhere in Ottawa and the surrounding area.

Most fridge repairs are covered for up to 1-year with a limited warranty for your peace of mind.

We always put our customers first, and we understand the value and importance of transparency.

Not only do we perform quality repairs, but we also provide unbeatable prices.

Save yourself the hassle and let us do it right the first time! When we fix things, they stay fixed.
Ottawa Fridge Maintenance Experts
For affordable fridge repairs by experienced and skilled technicians,
contact Capital Appliance Repair Ottawa!
Common Refrigerator Issues We Repair
If your refrigerator is giving you a hard time, being loud or not keeping your food cold, Capital Appliance Repair can help. We're the experts that can fix any problem with your fridge – some of the most common fridge issues that we see include:
Broken freezer
Compressor of the refrigerator is too hot
Freezer only freezes the top shelf
The fridge does not work at all
Refrigerator's fan does not work
Popular Fridge Parts You Might Need to Replace
Water filter
Water inlet valve
Thermostat knob
Temperature control
Start relay
Scroll compressors
Run capacitor
Rotary compressors
Relay Olp
Reciprocating compressors
Partition iron meshes
PTC starter
Main control board
Insulation
Inlet valve
Icemaker
Fuse
Fridge door gasket
Fridge defrost button
Freezer door
Evaporator coil
Evaporator fan motor
Drain water tub
Drain water sink try
Door shelf bin
Door switch
Defrost timer or board
Defrost heater and thermistor
Defrost bi-metal thermostat
Crisper drawer
Copper tube
Condenser fan motor
Compressor motor
Bulb holder
BI-Meter
Air filter
AL-Heater
A malfunctioning or broken fridge can lead to hundreds of dollars of wasted food! Don't lose your cool – contact Capital Appliance Repair today for any issues you may be experiencing with your fridge.
We also offer fridge installation services!
In addition to our fridge services, we also fix stoves, freezers, dishwashers, ovens, dryers, and washing machines.
Here is what our clients say about us
This is why we're an award-winning (3 times in a row) Fridge Repair Company in Ottawa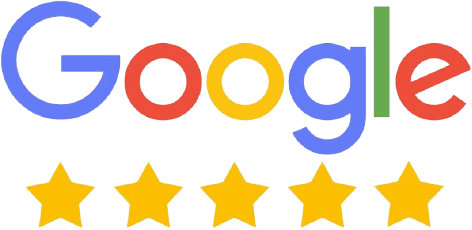 Barb from Ottawa
Really fast. The service tech, George, was here within an hour of our call. He knows his stuff and very quickly and efficiently diagnosed the problems with both appliances. I will definitely use this company the next time I need appliances repaired.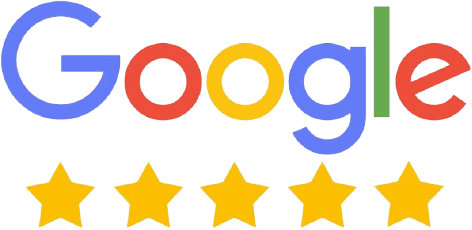 Gustavo G.
Called them based on the reviews, good trend of positive ones… he recommended that we wait and see if the issue doesn't reoccur. Otherwise he will come and fix the issue with the new repair part. We appreciate the advice and his feedback.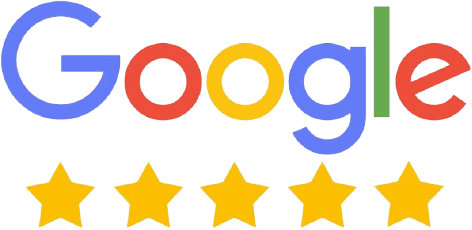 Andrew
Very friendly and professional technician. Was thorough and provide the next steps required for our appliance repair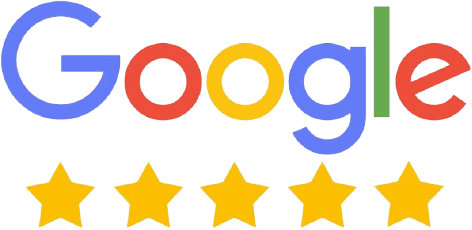 Kimberly M.
Thank you for this service! I appreciate the quick service call and return to complete the job.  Very nice to meet you all! Will definitely be in touch for any future repairs.  Stay safe.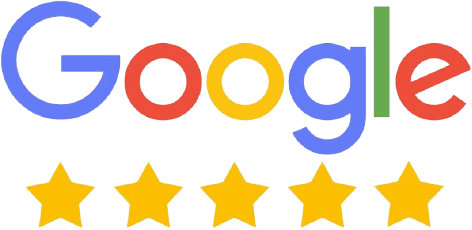 Mary from Ottawa
Friendly, quick and efficient service in diagnosing Whirlpool range problem.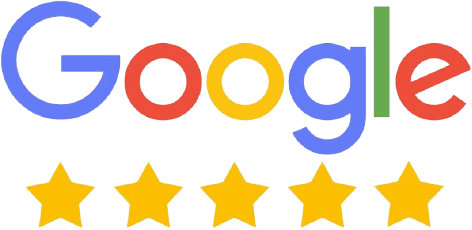 Kevin L.
Positive: Professionalism, Punctuality, Quality, Responsiveness
Outstanding service. Highly recommend it! Fast professional and friendly.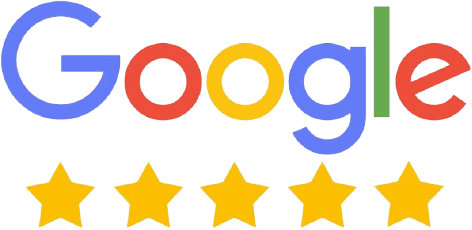 Domenico P.
Great service.  Our Technician (George) was able to quickly understand the problem with our fridge (another Appliance Repair company did not).  He ordered two parts, and in minutes everything was up and running like new.  He was polite, professional, easy to talk to.
Things You Should Know About Fridge Repair
Q. How much does it cost to repair a refrigerator?
As with all our services, we always try to be as transparent as possible. The cost of repairs will often depend on the problem and the parts needed to complete repairs. On average, repairs usually cost between $100 and $400.
Q. How long can you leave food in the fridge without power?
Usually, if your freezer is approximately half-full, your food should be safe for up to 24 hours. The most important thing to remember is to keep your fridge doors shut during this time as it will help keep the temperature low for as long as possible. If your fridge breaks down, call us right away to try and fix it within this period!
Q. Is it normal for a fridge to get hot on the outside?
The main cause of this problem is often damaged or broken door seals. If the doors on your fridge don't close properly, your fridge will cycle longer and more often. This creates more heat that it needs to exhaust. A professional Capital Appliance Repair technician can help you to diagnosing and repairing the problem.
Q. What is the best way to clean a refrigerator?
It's a good idea to clean your fridge every 3 or 4 months to prevent odors. This number depends on how well you package your food before refrigerating and if something happens to spill.
Q. How often does my freezer need defrosting?
Fridge repair experts agree that your freezer should be defrosted once a year. However, you might find the need to do it more often depending on how much ice builds up.
Q. Why is my fridge making a loud humming noise?
You might notice some noises when you buy a new fridge but if you hear something out of the ordinary, it could be cause for concern. Make sure that your fridge is level and that it's not leaning to one side. If this does not resolve the issue, you should make sure that there is nothing resting or stored on top of the fridge that could be making extra noise due to the typical vibrations of the motor. If neither of these quick fixes solves the problem, call our technicians for expert assistance.
Q. Why does my fridge smell so bad?
Your fridge can naturally accumulate various smells over time- this is why it's so important to clean it out regularly. If you can't seem to get rid of a particular smell, try placing an open box of baking soda on one of the shelves. If this does not solve the problem, make sure that there's nothing trapped under your fridge or perhaps the smell has another source altogether (like the trash). Always contact a professional if the smell persists.
Q. What would cause a refrigerator to stop getting cold?
If your fridge is not staying cool, there could be several possible causes. A technician should be called to check various working parts, including the thermostat.
Q. What's the proper method to dispose of my old refrigerator?
Your fridge and freezer use Freon along with other substances that deplete the ozone. It is best to have a professional technician drain these substances from the appliance rather than simply dumping it. There are also recycling companies that will collect your fridge and ensure proper recycling procedures are followed.
Q. What is the correct temperature for a fridge?
Your fridge should be set to 32-40° F (0-4 degrees Celsius) in order to keep your food fresh and ensure that the appliance is not overworked.
Q. How do I fix my refrigerator?
It can be dangerous and expensive to repair a fridge by yourself- at Capital Appliance, our technicians are both trained and experienced to perform reliable and speedy fridge repairs on all brands and models.
Q. What if my fridge breaks again shortly after repairs?
If your refrigerator experiences the same problems after our technicians have completed repairs, you can rely on our satisfaction guarantee. In other words, you will not need to pay a cent more and we will work quickly to resolve the matter.
Q. What if parts are needed to complete the repairs?
When you contact our team, we will take down all the relevant details regarding the make and model of your fridge. We always arrive prepared with various parts that could come in handy to complete repairs without delay. In some rare cases, parts might need to be ordered. Our technicians will advise you well in advance should this be the case.
Q. Do you offer fridge repairs on weekends?
Yes! At Capital Appliance Repairs, we offer refrigerator repairs throughout Ottawa 7 days a week! So, no matter when your fridge lets you down, you can rely on our team to arrive and perform repairs promptly. Call (613)-454 1577 when you need urgent and reliable refrigerator repairs.
Q. How do you know when your refrigerator is going out?
If your fridge is starting to give you problems, the smart thing to do is to move as quickly as possible. With something like a refrigerator, it is very easy for a minor problem to become much more serious. To that end, if you come across any of the following red flags, make an appointment with Capital Appliance Repair immediately! If you open a refrigerator system, and you find little droplets of water along with the interior of the system, call in someone to take a look. If you have condensation within the system, then it means the unit isn't cooling itself down properly.
The rubber sealing, which can be seen around the fridge's door, should also be examined. Is the seal wet? Do you see mildew? If you answered yes to one or both of those questions, the seal is the likely culprit. The motor of your fridge works constantly, so you can expect it to be a little warm. This can shift when the motor begins to feel excessively, consistently hot. Your fridge is overworking itself at this point, and you are in danger of the motor breaking down.
Food that spoils before its expiration date is a major red flag that something's wrong. While the freezer should naturally be working to freeze things, there is also such a thing as overdoing it. Freezer burns on your food are a thing to be wary of, in addition to an abundance of ice.
Your fridge probably makes a little noise. A little noise is fine, but a loud buzzing sound is not. The compressor could be worn down, but it's also possible that your cooling fan needs to be cleaned. Are your energy bills climbing? There are obviously a lot of different factors with something like that. Nonetheless, your fridge could be contributing in a meaningful way to your electricity costs. This red flag should be paired up with one or more of the points above.
Q. Do refrigerators need maintenance?
Your fridge is one of the most important appliances in your entire household. It helps you keep food fresh, and it works 24/7 to provide you with the best food preservation results. This is one of the many reasons why you need a reliable fridge for your home, but it's also one of the major causes of malfunctions. Your fridge can experience many issues, some of which are caused by a faulty thermostat or compressor. If you notice your fridge is making a strange noise, is leaking water, or if you're having trouble maintaining the optimal temperature inside, you can call our experts for help. Here at Capital Appliance Repair Ottawa, we offer fast fridge repair services at affordable prices.
Q. Do you install fridges?
Q. Any fridge maintenance tips?
Here are a few fridge maintenance tips to keep in mind:
Clean your condenser coils twice yearly: These are generally found behind your fridge. Pull the fridge out, bring a duster and a vacuum, and remove any excess dust and debris.
Clean/replace your gasket: This is the rubber seal we were talking about earlier. Cleaning this area can prevent mold from appearing, and the gasket itself can be replaced pretty easily by virtually anyone.
Manual defrost: You should perform a manual defrost on your freezer at least once a year. A lot of people would even tell you to do it twice in the same year.
Cleaning the interior: If you want to keep bad smells out of your fridge, this is going to be a pretty essential task. You don't have to do it every week, or even every month. Just every few months, take everything out of your fridge. Throw out anything that has expired. Scrub down the interior, and consider washing the tiers, or any other detachable elements to the interior.
Deodorize: This is a great measure to combine with the one we just listed above. Go a little beyond something basic like baking soda. Invest in a deodorizer that is specifically designed for a refrigerator.
Generally speaking, DIY fridge repair work is ill-advised. Unless you have a sizable amount of experience with fridges, there is a strong likelihood of making a mistake. This can make a bad situation even worse, and it can also dramatically pump up the amount of time and money that will now have to go into repairs.
Keeping that in mind, Capital Appliance Repair is ready to help. If you find your fridge is underperforming, contact us immediately. We can be there quickly to resolve the matter.