Fridge Door Not Closing Properly
There are four common causes of a fridge door not closing properly. Some of these problems are easily remediable. A few issues require the intervention of an expert technician. If your fridge door is not closing properly, you should conduct a few simple checks and then call Capital Appliance Repair in Ottawa for a quick and effective solution.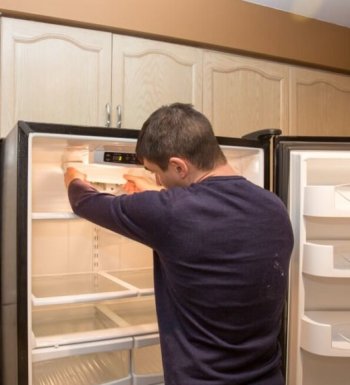 Fridge isn't Leveled
One of the common causes of fridge doors not closing properly is unleveled standing. If the fridge is not appropriately leveled on the surface it stands, then the door will not shut completely. One foot of the fridge may be tilted. The surface below may have a slant. One or more feet of the fridge, or the base, may have suffered some material damage. Such damage can cause the fridge to tilt, become slanted, or unleveled.
Misaligned Hinges
Every door relies on its hinges to function properly. It is no different for a fridge door. Check the hinges to be sure that they are working normally. Find out if the hinges are misaligned, if there is any damage, and whether or not there is any glitch in how they function as you open and close the door. While leveling issues may be remedied at home without professional help, misaligned hinges would call for the expertise of Capital Appliance Repair. You can call for same day fridge repair in Ottawa.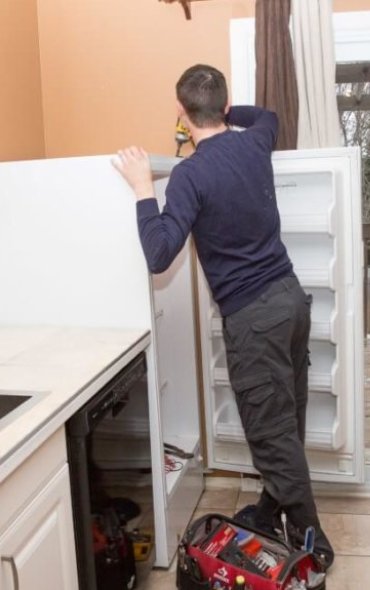 Excess Weight on Door
All refrigerators are designed to endure a certain weight and volume. For example, the different sections or chambers within the main body, including the freezer as well as the door of the fridge, has a volume and weight threshold. If there are too many items on the shelves of the door, then it would not open and close properly. Reduce the weight. We always recommend our clients to place lightweight items on a fridge door.
Damaged Seal or Gasket
The seal or gasket is what facilitates the effective closing of a fridge door. This seal or gasket can suffer wear and tear over the years. It could be damaged. A dirty gasket or seal could also be the issue. Inspect the seal, clean the gasket, and try to close the fridge door. If it still doesn't close properly, call Capital Appliance Repair for same day service in Ottawa.
Fridge Brands We Repair
No matter what brand of fridge you have, we can repair it. Whether your fridge is not cold enough, making funny noises or starting to leak, we can restore your refrigerator to working order right away!
Fridge Repair Gallery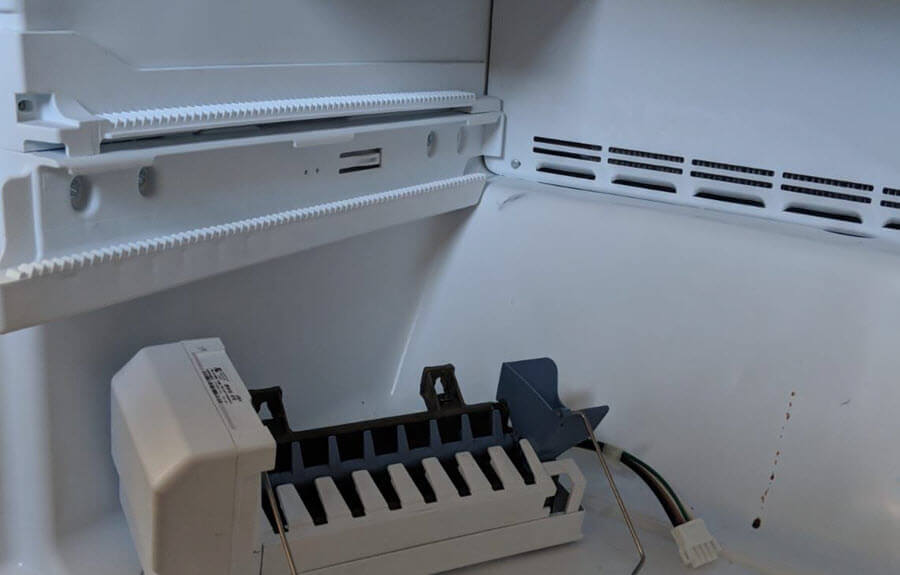 Fridge repair in Ottawa. Reported issue:"Water leaking."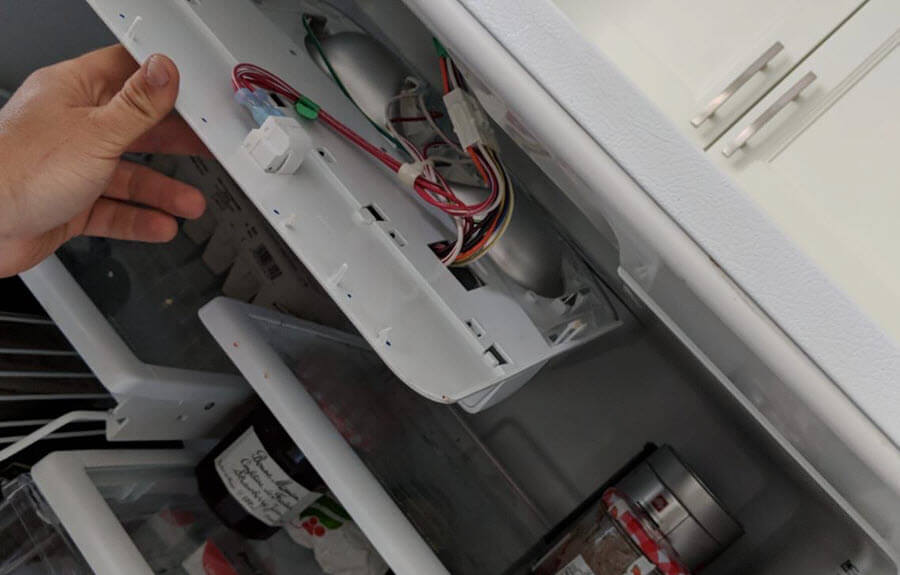 Fridge repair services in Ottawa. Reported issue:"Fresh food compartment is warming up."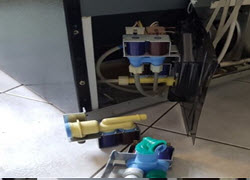 Same day fridge repair services in Ottawa. Reported issue:"Buildup frost in the ice dispenser."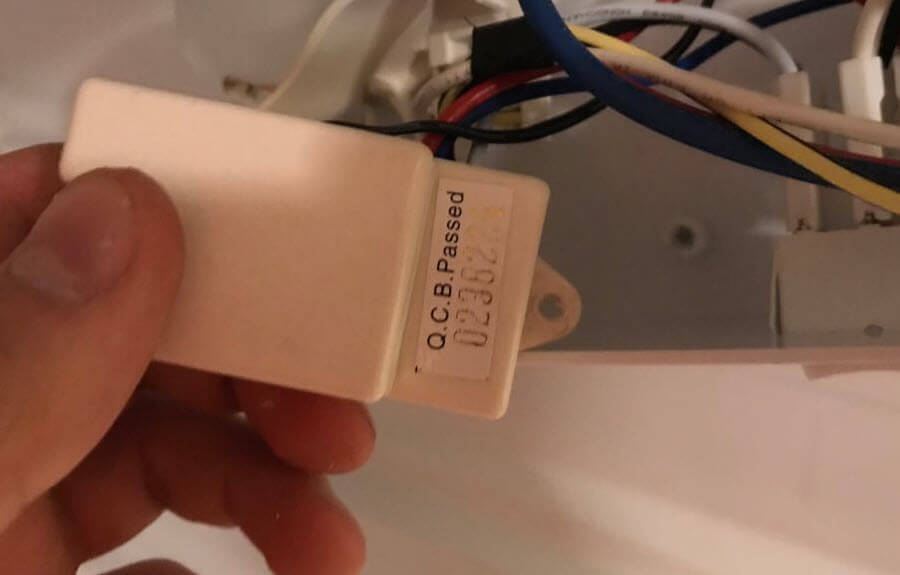 Fridge repair in Ottawa and the surrounding area. Reported issue:"Ice maker is overflowing."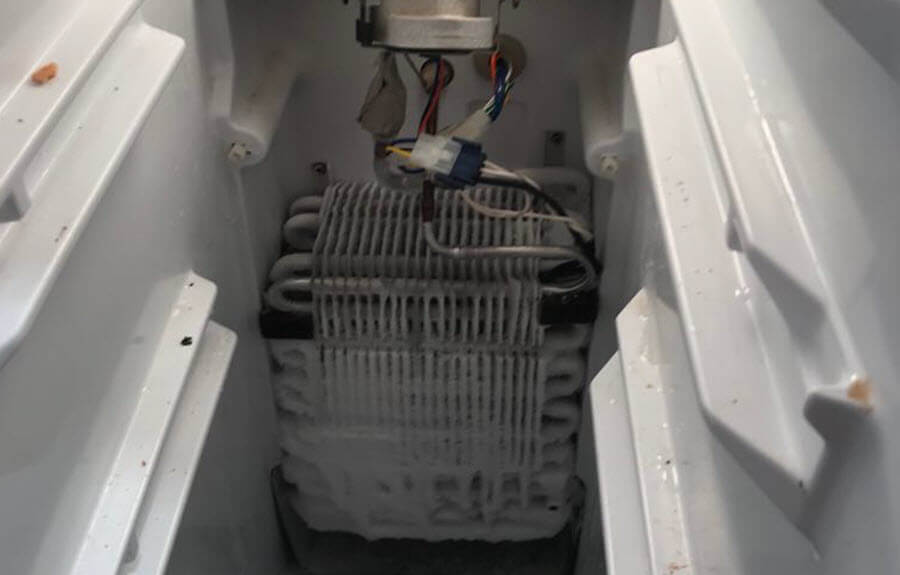 Fridge repair in Ottawa. Reported issue:"Fridge too warm."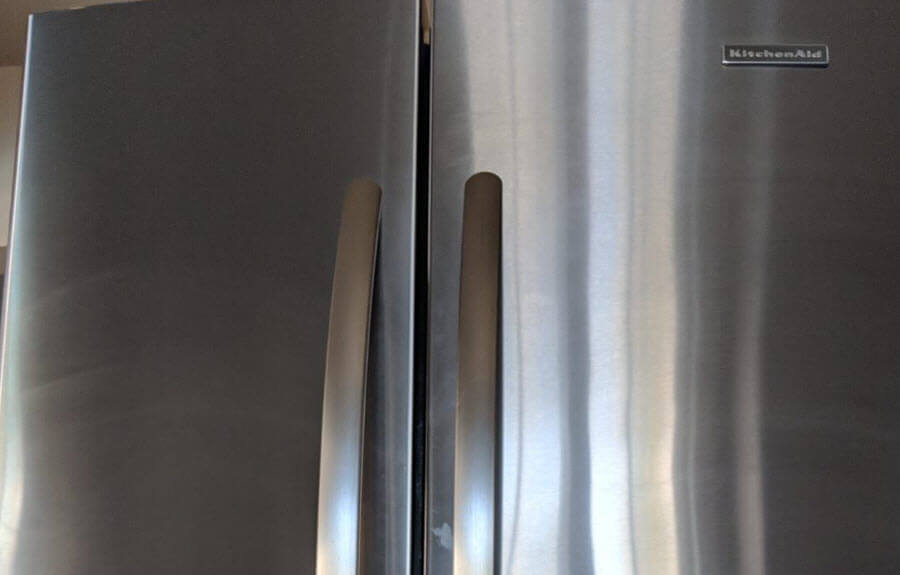 Fridge repair in Ottawa. Reported issue:"Fridge makes strange noises."