Used Appliances Ottawa
GREAT PRICES, BIGGER SAVINGS
SATISFACTION GUARANTEE
AVAILABLE 7 DAYS A WEEK
Whether you have a broken appliance, need to upgrade your current line, or simply need an extra appliance for your household, we've got you covered. Capital Appliances line of premium used appliances will help you find just the right choice for your household without overspending.
Discover Our Used Appliances Selection
Your Local Appliance Experts
With over 20 years of experience providing expert appliance repair services, our company has become the go-to provider for high-quality appliances for residents across Ottawa and the surrounding areas. If you need a quality appliance, but you're on a strict budget, we're here to help.
Our vast selection of used appliances makes it easy for you to find just the right option for your home. However, if you're not ready to replace your appliance, you can always count on our experienced experts to quickly repair it for you.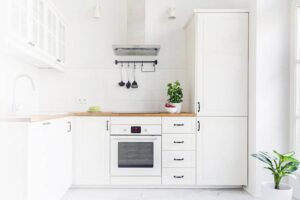 WHY CHOOSE CAPITAL APPLIANCES?
Shopping for appliances doesn't have to be a headache. We're here to help you find better-quality appliances at the best possible price. We started off as a local, family-owned appliance repair business in Ottawa, and we've been expanding our services ever since. 
Homeowners in Ottawa trust us because they know our technicians are fully trained, licensed, and insured. We stand behind our quality work.
Get in Touch with Our Team
Have questions? Our team would love to help you. Give us a call today!
Hours of operation
We're at your service 7 days a week
9am – 5pm
Our Warehouse Address
5 Bates Dr
Carleton Place, ON K7C 4J8