Ice Maker Is Broken
A broken ice maker can mean several different things. For example, your ice maker may be completely ineffective if it stopped generating or ejecting any ice. Or perhaps, it may be making ice but not ejecting any. It could be making ice and ejecting too, but the cubes may be too small or too big. All of these issues are the result of a malfunctioning ice maker. Some of these issues, however, can be easily remedied. A few issues, on the other hand, would require the intervention of an expert. Call Capital Appliance Repair in Ottawa if you are unsure about the problem, and cannot decide on the best solution.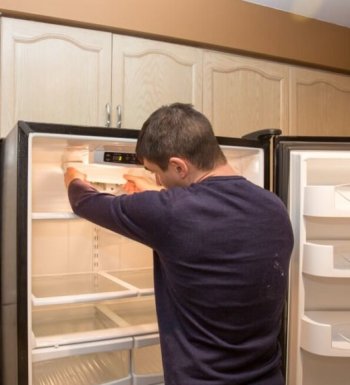 Connectivity, Setting and Alignment of Ice Makers
Ice makers are integrated into refrigerators. They are sturdy, but the installation is usually delicate. There is a control switch that can be rather easily nudged or turned off by mistake. It can happen while moving things around in the freezer. Those who tend to stock up lots of foods in the freezer may be familiar with this common error. All you have to do in such a case is turn the control or the metal arm to its own position, which is generally a downward maneuver.
If the ice maker has not been switched off, then there can be issues with the gearbox, motor, or some other connection. Electrical failures are not rare. In fact, mechanical problems are also quite common. If you are unaware of the many electrical and mechanical components, it is better and more practical to call a technician for ice maker repairs in Ottawa. Capital Appliance Repair offers same day service, so you can get your ice maker up and running rather swiftly. It's worth noting that physical adjustments may be needed if the ice maker has suffered some kind of misalignment.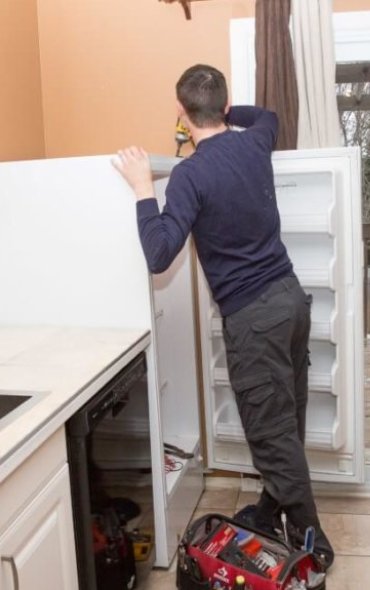 Supply Line Issues in Ice Makers
The supply line may be clogged or blocked. Ice makers need a steady supply of water to function properly. Excessively small cubes are indicative of an issue in the supply line. The efficiency of the ice maker may also be affected due to some reason. These require mechanical inspections, and verifying if the supply line is intact, efficient and effective. Electrical components must also be tested.
You can rely on our technicians for swift and affordable fridge and ice maker repairs in Ottawa.
Fridge Brands We Repair
No matter what brand of fridge you have, we can repair it. Whether your fridge is not cold enough, making funny noises or starting to leak, we can restore your refrigerator to working order right away!
Fridge Repair Gallery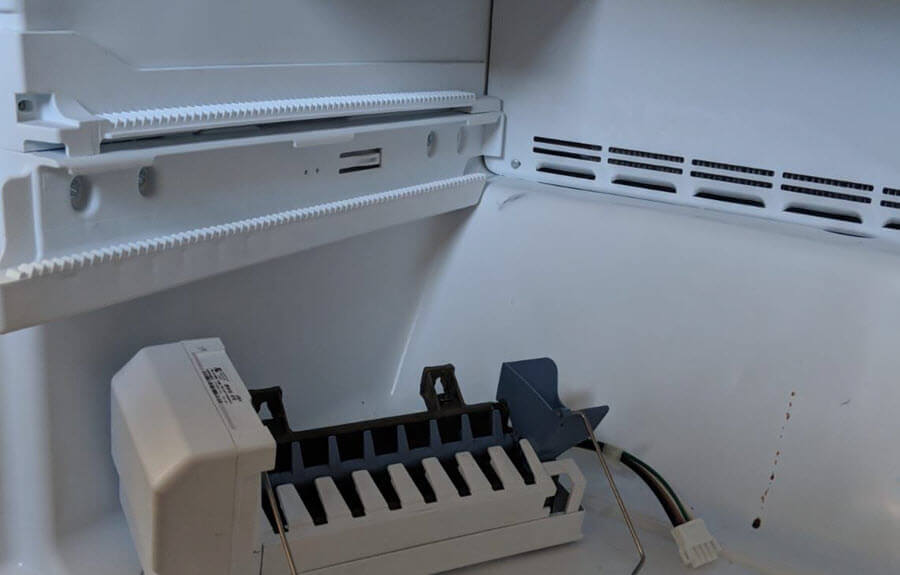 Fridge repair in Ottawa. Reported issue:"Water leaking."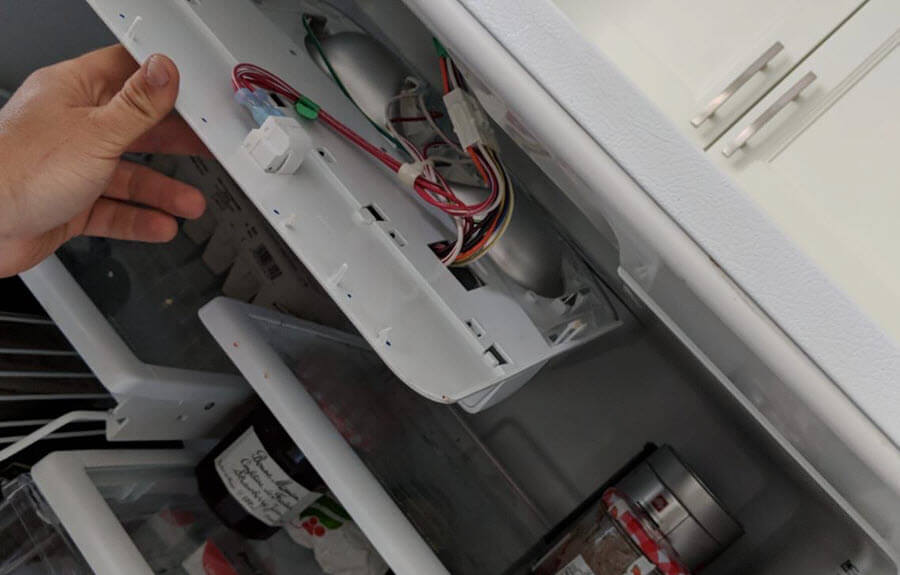 Fridge repair services in Ottawa. Reported issue:"Fresh food compartment is warming up."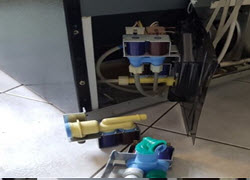 Same day fridge repair services in Ottawa. Reported issue:"Buildup frost in the ice dispenser."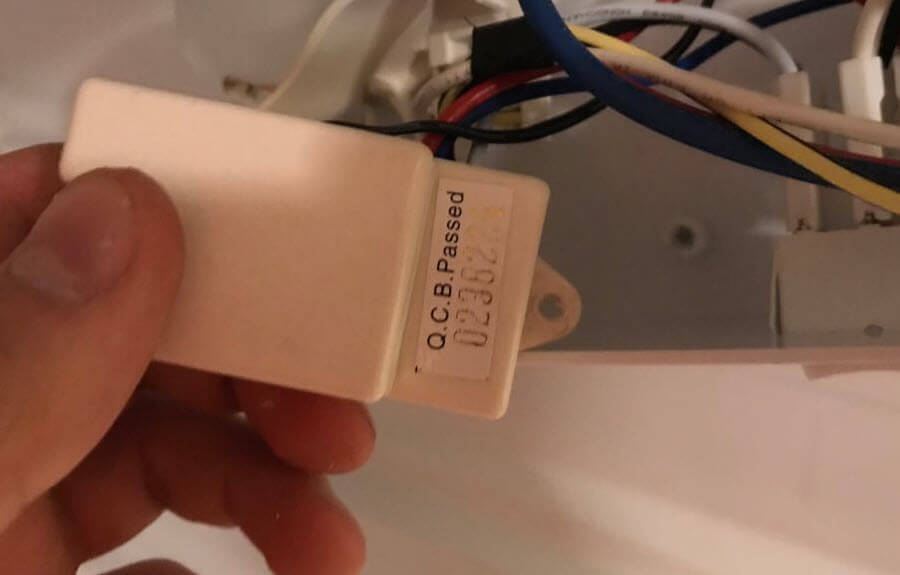 Fridge repair in Ottawa and the surrounding area. Reported issue:"Ice maker is overflowing."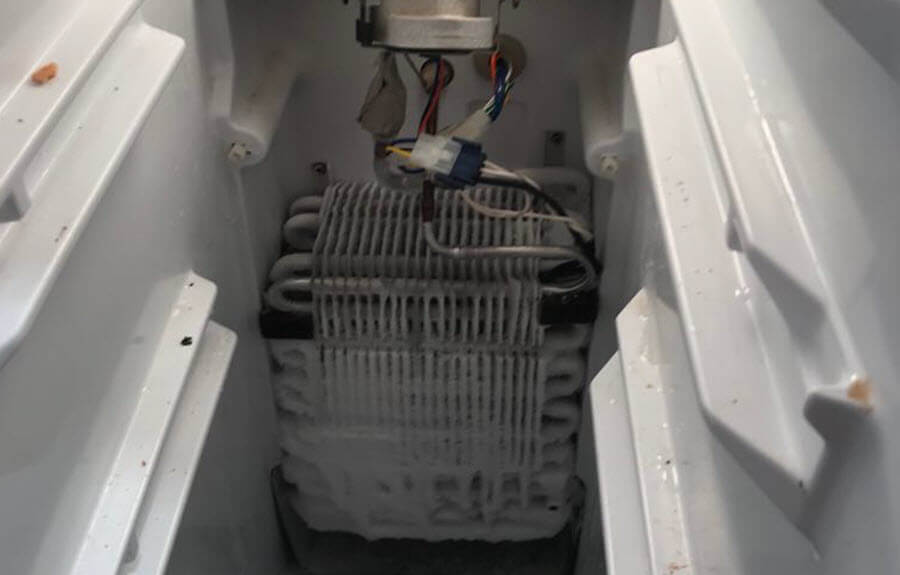 Fridge repair in Ottawa. Reported issue:"Fridge too warm."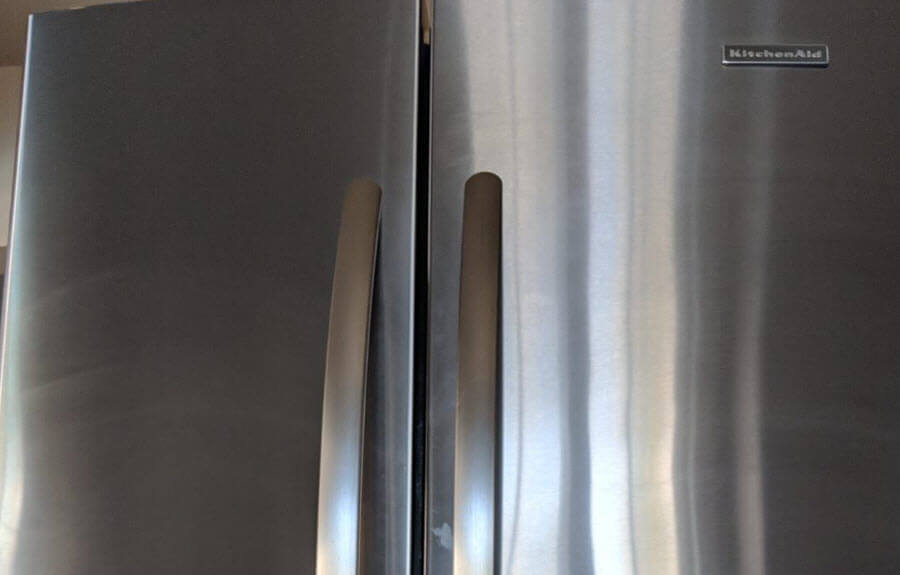 Fridge repair in Ottawa. Reported issue:"Fridge makes strange noises."