Appliance Repair Orleans
With over a decade of appliance repair experience, Capital Appliance Repair technicians are well prepared to take care of all your household appliance repair needs. Our team arrives at your door the same day with a fully-stocked van. Having a variety of parts on hand allows us to perform repairs on the spot.
No matter where you are in Orleans, Ottawa, our local team will arrive quickly and get straight to work. We are familiar with all household appliances, from refrigerators and ovens to dishwashers and everything in between! We are also experienced in working with various appliance brands and models, and our 100% satisfaction guarantee will set your mind at ease.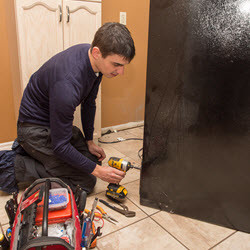 Fridge Repairs Orleans
At Capital Appliance Repair, we understand how urgent refrigerator repairs are. The last thing anyone wants is to allow all their fresh food to go bad. This is why we offer same day service, 7 days a week. Your fridge repair is our priority! We arrive prepared to diagnose and fix the problem on the spot so that you endure minimal inconvenience.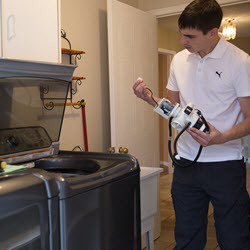 Washer Repairs Orleans
When your washer starts to leak or when it won't turn on at all, it can be enough to turn your whole world upside down and inside out. The good news is that Capital Appliance Repair offers same day washer repairs in Orleans, Ottawa! So, before you rush off to the local laundromat, contact us for speedy repairs you can trust!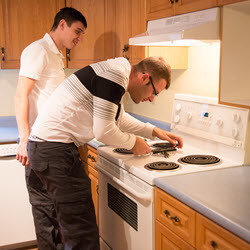 Stove Repairs Orleans
Attempting to cook a meal on a faulty stove is never a good idea. Even boiling water might not go your way! Whether a single burner is giving you trouble or all of them are faulty, it's best to have the problem resolved sooner rather than later. Call Capital Appliance Repair for speedy stove repairs. Remember, we back our work with a 100% satisfaction guarantee!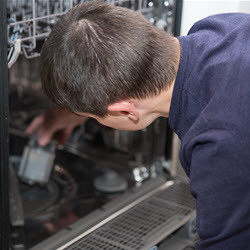 Dishwasher Repairs Orleans
Don't let a broken dishwasher force you to spend hours hand washing dishes! Capital Appliance Repair knows how to diagnose and fix dishwasher problems including leaks, pump problems, and motor issues. Our local team provides same-day dishwasher repairs 7 days a week, throughout Orleans for your convenience.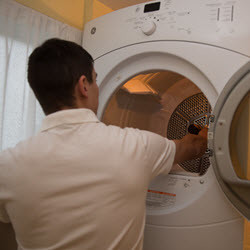 Dryer Repairs Orleans
Just like your washer, your dryer is also an essential part of your laundry routine. There's nothing worse than a faulty dryer when you urgently need to dry a specific garment in a hurry. Don't delay – as soon as you notice that your dryer is no longer working as it should, call Capital Appliance Repair right away! No matter the brand, we will get your dryer back in top shape before you know it!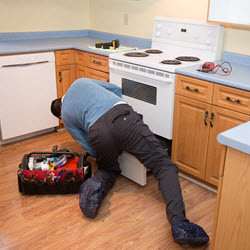 Oven Repairs Orleans
Faulty oven got you browsing through the local take-out menus? Before you place your order, put your phone to better use and call us instead! We are locally based and offer same day oven repairs throughout Orleans. We arrive prepared with tools and a selection of spare parts. Our goal is to complete oven repairs during our first visit.