Capital Appliance Repair Cumberland
When it comes to appliance repairs, there is no substitute for experience. At Capital Appliance Repair, we have more than 10 years of experience, as well as extensive professional training. When you need appliance repairs anywhere in Cumberland, Ottawa, our locally based team will be at your door in no time.
Not only do we arrive promptly, but we also arrive prepared to get straight to work on fixing the problem. Whether your fridge, dryer, dishwasher, or any other household appliance is giving you trouble, our technicians are available 7 days a week and are proud to offer same day appliance repair throughout Cumberland. Don't let a faulty appliance turn your life upside down! Call us for fast and reliable repairs.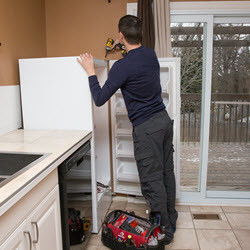 Fridge Repairs Cumberland
Some of the most common refrigerator problems involve faulty parts, such as the motor or thermostat. In other cases, the problem could be due to a leak of some sort. Given the complex nature of refrigerators, professional repairs are the best solution. If your fridge starts making strange noises, if you notice a leak, or even if your ice maker no longer works, call Capital Appliance Repair for fast fridge repairs in Cumberland, Ottawa.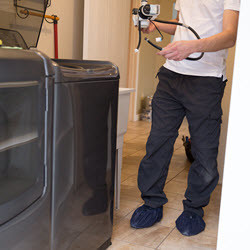 Washer Repairs Cumberland
A broken washer is something we all dread! Some of the most common issues include problems with the pump, motor issues, and electronic faults. Washers are one of the most complex appliances of all, and diagnosing a problem requires expert knowledge. Our technicians are familiar with washers of all brands, and we know how to get to the bottom of any malfunction. With our 100% satisfaction guarantee, you can rest assured that your washer is in the very best hands.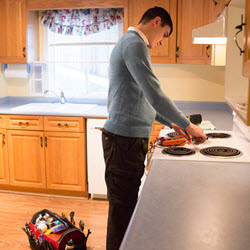 Stove Repairs Cumberland
Making a meal on your stove is difficult, if not impossible, if your stove is faulty. It's not uncommon for stoves to stop working completely and, in some cases, you might find that it simply gets too hot and the temperature cannot be regulated. No matter the fault with your stove, it is best to avoid using this appliance until a professional has diagnosed and repaired the problem. Since we understand how much you rely on your stove, we are available 7 days a week throughout Cumberland. Our fast, same day service will have you cooking on your stove again in no time!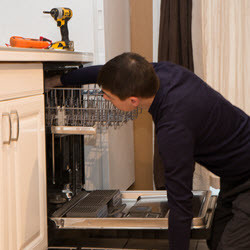 Dishwasher Repairs Cumberland
Dishwashers are time savers, and the more modern models of today have become particularly efficient in terms of water and electricity use. When you notice that your dishwasher is not working as it should or if it will not turn on, take care not to attempt DIY repairs. Dishwashers are made up of several complex components, which is the main reason why a trained professional should be called to perform repairs. For same day dishwasher repairs in Cumberland, call Capital Appliance Repair today!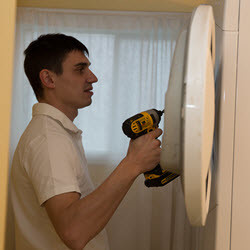 Dryer Repairs Cumberland
Drying your laundry the old-fashioned way is time-consuming and inconvenient – especially when it's cold or raining outside. This is why a reliable dryer is such an asset in every household. We understand that our clients lead extremely busy lives, and spending days waiting for laundry to dry is simply not an option. When you need urgent dryer repairs, call Capital Appliance Repair. Our team will arrive prepared with a fully-stocked van to perform repairs right away!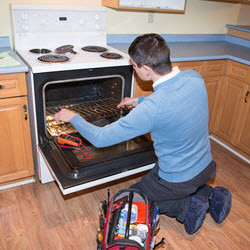 Oven Repairs Cumberland
Like your stove, your oven is also essential when preparing scrumptious meals. It's not the kind of appliance we can afford to go without since so many meals need to be roasted or baked. Don't let a faulty oven upset your dinner plans! Contact Capital Appliance Repair so that our technicians can work swiftly to get your oven back in top shape!
We Repair Appliances All Across Cumberland
Avalon
Bearbrook
Bella Vista
Burromee
Canaan
Chaperal
Chartrand
Chatelaine Village
Fallingbrook
French Hill
Leonard
Martins Corners
Notre-Dame-des-Champs
Navan
River Walk
Sarsfield
Queenswood Village
Vars