Capital Appliance Repair Rideau
A day without your fridge, stove or washer can be a real nightmare. The good news is that our team offers same day appliance repair Rideau. No matter the type of appliance, the brand or the fault, you can always depend on our technicians to perform a speedy diagnosis and repairs. Our same day service throughout Rideau ensures that you do not have to wait long before your favourite appliance is restored and ready to use again.
At Capital Appliance Repair, we are proud to offer speedy service 7 days a week. No matter when your appliance lets you down, you can always count on our technicians to arrive quickly and treat every appliance repair with care and attention to detail.
Contact us at 1 613-454-1577 for reliable appliance repair Rideau services.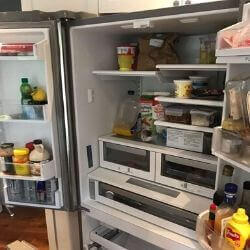 Fridge Repairs Rideau
When you think of all the essential appliances in your home, your refrigerator is most likely at the top of your list. This is the one appliance that never stops working. If your fridge does stop working, the temperature inside will gradually rise which will result in all your food going bad. This thought is not just unpleasant, but downright scary when you consider the financial cost of restocking your fridge! Not to worry, however, our technicians are available 7 days a week for all your fridge repair emergencies. We will get your fridge running again before you know it.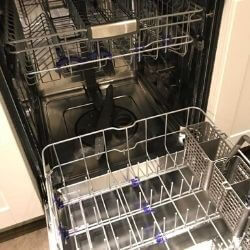 Dishwasher Repairs Rideau
Dishwashers work extremely hard with each wash cycle. There are a number of working and moving parts that can become worn over time. When one or more of these parts experience excessive wear, it can cause minor or major disruptions in terms of performance. When one small part fails, continued use can cause additional damage. This is why it is important to avoid using your dishwasher if you notice that it is not working as it should. Give us a call and we will have your dishwasher restored to perfect working order again in no time.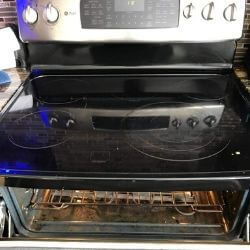 Stove Repairs Rideau
While some might believe stoves to be rather simple appliances, this is not entirely true. They might not have as many bells and whistles as other home appliances, but this does not make them any less complex. If your stove is not working as it should, DIY repairs are never a good idea. Whether electric or induction, all stoves should be professionally repaired due to the risks associated with the DIY approach. The good news is that our appliance repair Rideau team is just a phone call away!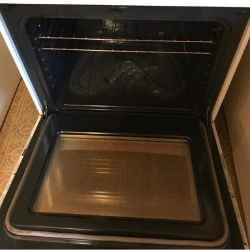 Oven Repairs Rideau
Nobody likes the idea of an undercooked or overcooked meal. Over time, various parts of your oven will succumb to the wear and tear of regular use. This is absolutely normal and no reason to discard the appliance. Instead of replacing your oven, it's a great idea to consider repairing it instead. Oven repairs are more affordable, convenient, quicker and they help extend the life of your appliance. For expert oven repairs by trained professionals, call Capital Appliance Repair today.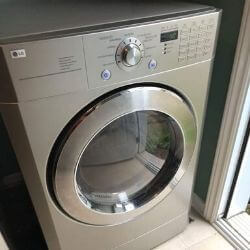 Washer Repairs Rideau
While most washers work in much the same way, it's important to note that there are some major differences from brand to brand and even between different models of the same brand. This is why it takes training and experience to be able to perform repairs on all washers. Our technicians have more than 15 years of experience and all of our repairs are backed by a limited warranty of up to 1 year for your peace of mind. For dependable washer repairs in Rideau, call us!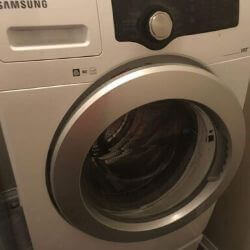 Dryer Repairs Rideau
Dryers are a bit more complex than many people realise. Drying your laundry requires plenty of energy and numerous working parts. The heat and the tumbling motion are bound to take their toll which is why repairs are required from time to time. Before you give up on your faulty dryer, call our technicians. You might be surprised to learn how much time and money you can save simply by performing timely repairs.
We Repair Appliances All Across Rideau
Baxters Corners
Becketts Landing
Burritts Rapids
Carsonby
Goodstown
Kars
Marlborough
Mills Corners
Moores Corners
North Gower
Reevecraig
Watterson Corners