Capital Appliance Repair Goulbourn
Home appliances are by no means immune to wear and tear. Since money is a concern for all families, many people make the mistake of attempting repairs themselves. Not only do DIY repairs take longer, but they can also result in more harm than good. Have you ever taken something apart and put it back together only to find that you had at least one screw leftover? This is something to keep in mind when considering attempting fridge, washer or oven repairs yourself.
At Capital Appliance Repair, our technicians have more than 15 years of experience. Along with our professional training, this experience allows us to work quickly and with great precision to fix any problem on any appliance. In addition, our repairs are backed by a limited warranty of up to 1 year.
When you need urgent repairs by trained professionals, call us at 1 613-454-1577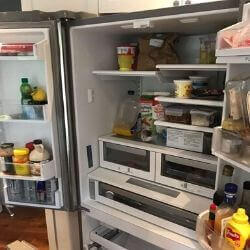 Fridge Repairs Goulbourn
When you consider the fact that your fridge never stops working to keep your food chilled, it's no wonder repairs are needed from time to time. When such a fault occurs, it can make anyone's heart race. However, there really is nothing to worry about since our appliance repair Goulbourn team is just a phone call away. We will be at your door that same day to fix your fridge on the spot. We always arrive prepared with tools and parts to get the job done that same day and prevent unnecessary delays.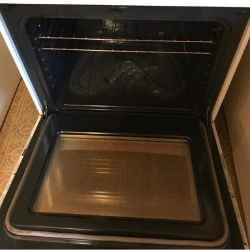 Oven Repairs Goulbourn
As soon as you notice that your oven is not operating as it should, it is best to stop use and call us right away. No matter the type, brand or model of your oven, using it while it is fault is never a good idea. If you were in the middle of cooking a meal and something has gone wrong with your oven, you should remove the food and leave the oven door open to allow the appliance to cool down. This will allow our team to get straight to work once we arrive.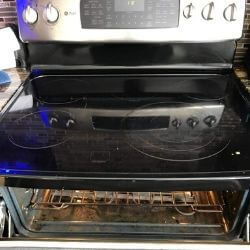 Stove Repairs Goulbourn
When your stove stops working, you need urgent appliance repair Goulbourn services. We are available 7 days a week for all your appliance repair needs and we are always prompt. Our technicians understand how much you depend on each of your appliances, especially something as important as your stove, which is why we offer same day service.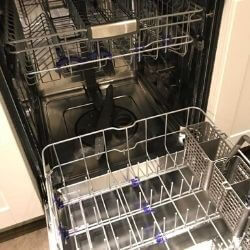 Dishwasher Repairs Goulbourn
With so many working parts responsible for getting your dishes perfectly clean, it's no wonder dishwashers require repairs now and then. The heating of the water, pumping water in and out as well as the rotating of the arms all help ensure that your dishes come out perfectly clean. When one part is not working as it should, it affects the appliances as a whole. While you might not know where to start looking for the problem, our team is skilled and trained in performing diagnoses and repairs on the spot.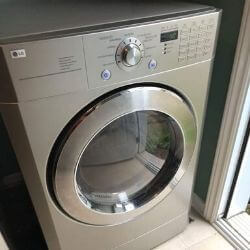 Washer Repairs Goulbourn
Don't let a faulty washer ruin your day. You don't need to visit your laundromat or begin hand washing just yet. Call Capital Appliance Repair for speedy same day service in Goulbourn. Our technicians will be at your door before you know it and we will diagnose and repair your washer on-site. Thanks to our fast repairs, you don't have to endure any unnecessary inconvenience.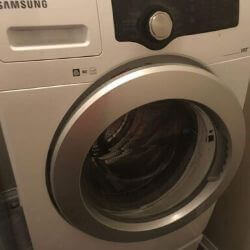 Dryer Repairs Goulbourn
Some of the most common dryer problems include temperature regulation issues, electronic errors and the failure to turn. No matter the problem that you are faced with, our team is ready to fix it! We are familiar with all dryer makes and models. We understand the inner workings of these appliances and how to quickly diagnose common and uncommon problems alike. Call us for fast appliance repair Goulbourn when you need it the most.
We Repair Appliances All Across Goulbourn
Amberwood Village
Ashton
Bryanston Gate
Dwyer Hill
Fringewood
Healey's Heath
Mansfield
Munster
Red Pine Estates
Stanley Corners
Stapledon
Woodside Acres