Appliance Repair in Stittsville
We offer same day appliance repair services in Stittsville. Our friendly and experienced technicians are available 7 days a week and they will arrive prepared with tools and parts to complete repairs during our first visit.
Same Day Repairs
Experienced Technicians
Top Rated in Stittsville
Free Service Call with Repair
Call Us Today (613) 454-1577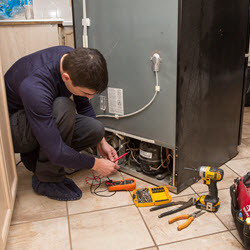 Fridge Repair Stittsville
Common refrigerator problems include motor failure and thermostat problems. When your fridge does not stay cold, it will result in spoiled food. For speedy fridge repairs in Stittsville, call Capital Appliance Repair. We always arrive prepared to diagnose and repair your fridge on the spot.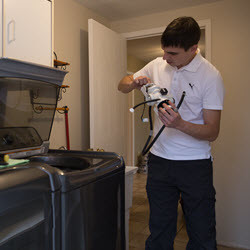 Washer Repair Stittsville
Since we don't usually do laundry more than a couple of times a week, when your washer gives you trouble, you're bound to have a significant amount of dirty laundry. This means that repairs are as urgent as ever if you want to avoid washing everything by hand. For same-day washer repairs in Stittsville, contact Capital Appliance Repair.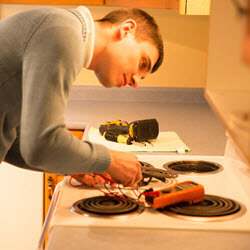 Stove Repair Stittsville
When you cannot regulate the temperature of your stove, or it won't turn on at all, there are a number of possible causes. Since stoves operate and considerably high temperatures, it's best to call a trained expert. Capital Appliance Repair performs speedy stove repairs in Stittsville, and we are available 7 days a week.
Dishwasher Repair Stittsville
Some of the most common dishwasher faults include leaks, failure to start, and pump problems. No matter the brand or the malfunction, Capital Appliance Repair will resolve the problem promptly and professionally. Not only do we offer same day dishwasher repairs in Stittsville, but we also back our repairs with a 100% satisfaction guarantee for your peace of mind.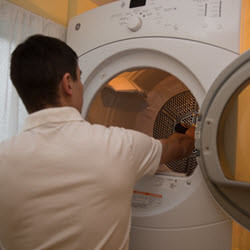 Dryer Repair Stittsville
When your dryer won't turn on or when you notice any other problem, it's a good idea to hold off on using it until a trained and qualified technician diagnoses and repairs the problem. Our team at Capital Appliance Repair always arrives prepared with tools and parts to perform speedy dryer repairs in Stittsville.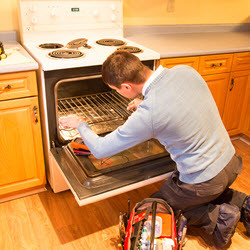 Oven Repair Stittsville
If you have an electric powered oven, it's important to understand that professional repairs are always the safest bet. No matter the type of oven or the brand, you can rely on Capital Appliance Repair for fast oven repairs in Stittsville. Apart from our speedy service, we also cover all repairs with a 100% satisfaction guarantee.