Appliance Repair Nepean
With more than 10 years of experience repairing household appliances, you can rest assured that your fridge, washer, or other appliance is in the very best hands. Since appliances have a way of breaking down at the most inconvenient times, we offer our services 7 days a week. Our same-day appliance repairs in Nepean mean that you don't have to wait long to get your appliance back up and running.
No matter the brand or the problem, our team of trained technicians knows just how to diagnose and perform speedy repairs. We always arrive prepared with various parts and the right tools to get the work done during our first visit. With Capital Appliance Repair, you can always expect professional repairs performed by dedicated experts.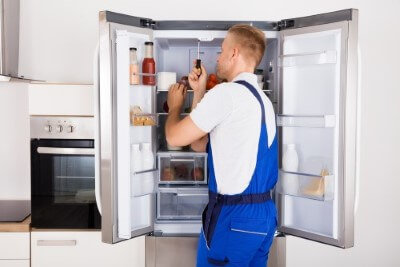 Fridge Repairs Nepean
If you notice a strange noise or your fridge starts to leak, it's important to have the problem checked out by a professional before it gets worse. If your fridge stops running, check the electricity and power outlet for faults before calling a technician. While waiting for somebody to perform repairs, make sure that you avoid opening your fridge as much as possible. This will help keep the temperature as low as possible, which helps prevent your food from spoiling. Capital Appliance Repair offers same-day fridge repairs in Nepean for your convenience.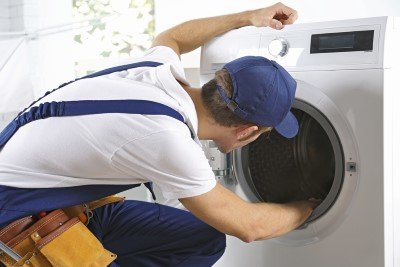 Washer Repairs Nepean
When your washer no longer turns on or if you notice anything out of the ordinary during a wash cycle, it's best to contact a qualified repair technician right away. Prompt washer repairs help prevent further damage and added inconvenience. We are available 7 days a week for all your Nepean washer repair needs.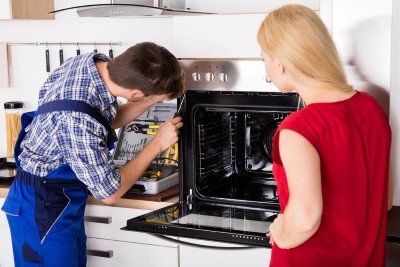 Stove Repairs Nepean
Cooking on a faulty stove does not only result in poorly prepared meals, but it can also be risky – depending on the problem. Whether you are experiencing a problem with one of the hot plates or all of them, it's always a good idea to have a trained repair technician diagnose and repair the fault sooner rather than later. Contact Capital Appliance Repair for fast stove repairs in Nepean.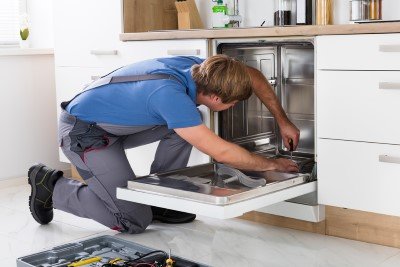 Dishwasher Repairs Nepean
Thanks to your dishwasher, you need not spend more than a few minutes on your daily dishes. Rather than washing and drying everything by hand, your dishwasher takes care of it all – and the high temperature of the water also ensures that your dishes are germ-free. Of course, if your dishwasher does not turn on or if you notice any problem with the wash cycle, you should avoid using your dishwasher until the problem is resolved. For reputable dishwasher repairs in Nepean, call Capital Appliance Repair.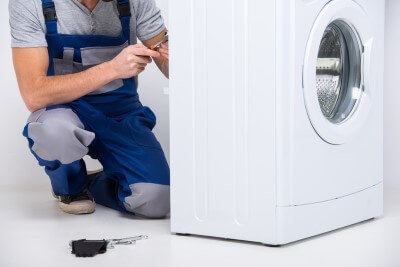 Dryer Repairs Nepean
Just like washers, dryers have become one of the most essential home appliances. Who wants to wait days for laundry to dry when your dryer can get the job done in a matter of minutes? Of course, if your dryer is not performing as it should, or if you notice any strange behavior, it's best to have it checked out by a professional before using it again. Contact us for speedy Nepean dryer repairs.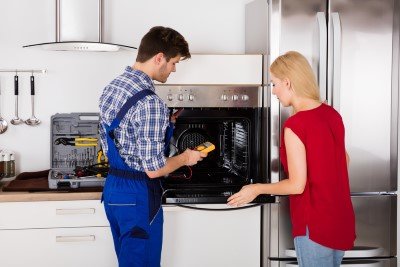 Oven Repairs Nepean
If you have an electric oven, it's important to understand that any problem should always be repaired by a trained professional. Given the high temperatures at which ovens operate, it's easy to understand how a poor repair job can turn into a significant risk. When you need urgent repairs, call us. We are available 7 days a week, and all of our repairs are backed by a 100% satisfaction guarantee.
We Repair Appliances All Across Nepean
Arbeatha Park
Arlington Woods
Belltown
Borden Farm
Boyce
Briargreen
Cedarhill Estate
Clearview
Country Place
Craig Henry
Crestview
Crystal Bay
Davidson Heights
Fallowfield
Fisher Glen
Fisher Heights
Fraservale
Graham Park
Grenfell Glen
Hearts Desire
Hillsdale
Jockvale
Knollsbrook
Longfields
Lynwood Village
Manordale
The Meadows
Merivale Gardens
Navaho
Orchard Estates
Parkwood Hills
Pheasant Run
Pineglen
Qualicum
Rocky Point
Ryan Farm
Shirleys Bay
Skyline
Stonehedge
Tanglewood
Trend Village
Twin Elm
Valley Stream
Westcliffe Estates