Capital Appliance Repair Rockland
Capital Appliance Repair technicians are trained in repairing household appliances of every make and model. We are locally based and we offer same-day Rockland appliance repairs 7 days a week. Our team has more than 10 years of experience. Not only do we arrive promptly, but we also work quickly to complete repairs.
Once our team is called, we stock a van with parts and tools that may come in handy. Being prepared with all the necessary equipment allows us to perform repairs quickly and without delay. We always aim to diagnose and complete repairs during our first visit.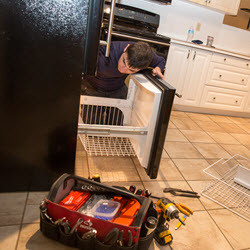 Fridge Repairs Rockland
We depend on our refrigerators both day and night to keep our food fresh. Without a reliable fridge, we cannot safely store things like milk, meat, and leftover food. When your fridge stops working, urgent repairs are essential. Every minute wasted brings your food closer to spoiling. Call Capital Appliance Repair for same day fridge repairs in Rockland. Don't forget to keep your fridge shut while waiting for our technicians! Opening the doors allows cold air to escape, warming up your fridge and spoiling food faster.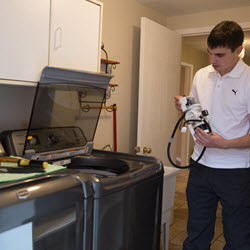 Washer Repairs Rockland
If your washer starts leaking, does not turn on, or will not drain, call Capital Appliance Repair right away! Our local team is available 7 days a week for same day washer repairs anywhere in Rockland, Ottawa. Don't let that faulty washer ruin your day! Call our expert technicians – we arrive prepared with tools and parts needed to fix your washer right away.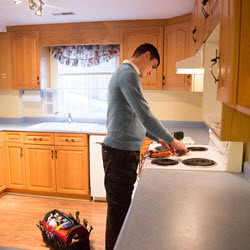 Stove Repairs Rockland
A faulty stove can make cooking difficult or even impossible. If your stove does not get hot enough or if it doesn't work at all, your dinner plans might seem to be shattered. Before calling for take-out, call Capital Appliance Repair. We offer same day stove repairs 7 days a week throughout Rockland. Our team always aims to complete repairs during our initial visit.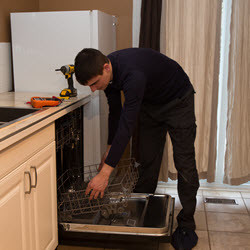 Dishwasher Repairs Rockland
Dishwashers consist of a number of complex parts. When one of these parts fails, it can result in a leak, water filling, draining problems, or even failure to turn on at all. When your dishwasher no longer works as it should, call us right away. Our speedy service in Rockland, Ottawa will ensure that your dishwasher is repaired promptly.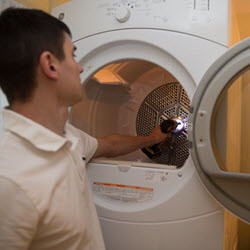 Dryer Repairs Rockland
Dryers are often thought of as simple appliances. This is why some people are tempted to perform repairs themselves. Since your dryer operates at relatively high temperatures, the DIY approach is not recommended. For professional dryer repairs backed by a 100% satisfaction guarantee, call us instead!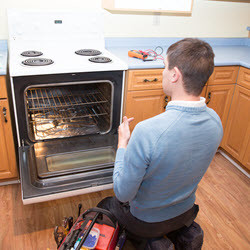 Oven Repairs Rockland
If your oven does not get hot, or if it seems to get too hot no matter how low you set the temperature, it is best to turn it off and call a professional. Ovens operate at significantly high temperatures. This means that they should only be repaired by a trained expert. As tempting as the DIY approach might be, this can result in serious damage – and even a fire. For fast oven repairs in Rockland, call Capital Appliance Repair.e.