Error Code Appeared On The Dryer Panel
A common error code you may come across is E6, which means your dryer is overheating. There are a few things to check if this occurs. Firstly, make sure the vent hose isn't blocked as this could cause the dryer to overheat and cause it to give off an E6 error code. After checking that, check the lint filter and clean out any clogs.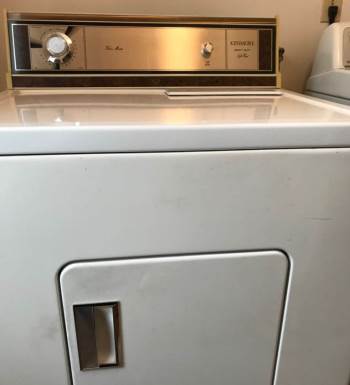 Another error code that your dryer may display is E51, which means it can't sense the temperature in the drum continuously. This could be due to a faulty sensor or if you have recently changed settings on your dryer. If this error pops up and you haven't touched any of the settings, try changing between moisture levels and temperatures and see if the error follows. If it does, then you may need to replace your temperature sensor or clean it.
Errors E69 and E70 mean that there is a problem with the motor circuit board and the dryer will need service for this error. Error code E68 can be caused by a faulty door switch and another common error code is E64. This error occurs if the drum light isn't working or has a short in it and needs to be replaced.
We offer the most affordable dryer repair service in Ottawa. We work with all of the major brands and provide a consistent, quality service. We are able to obtain any parts that must be replaced quickly. Nothing is more essential to us than swiftly and efficiently restoring your appliance back to normal. Capital Appliance Repair, a name you can rely on!