Oven Fan Keeps Running
If you like baking, roasting, indoor steaks, and frozen dinners, cooking in the oven is a fantastic method to use. Baking in the oven can vary in time and also allows you to do other things while the food cooks. Your oven is a crucial part of your household. If your oven fan continuously runs and won't stop, this is great cause for concern. Some of the most common causes for this are: the oven control board is not functioning properly or the high limit thermostat and usual thermostat is malfunctioning.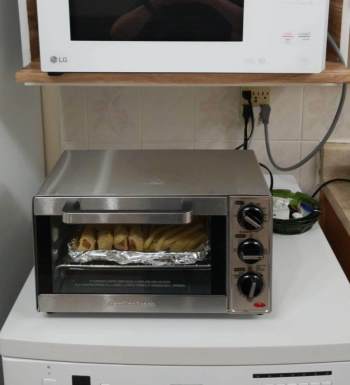 Investigate the Cause of the Problem
The control board of the electric oven has relays that adjust power to the bake, broil, and fan circuits depending on user preferences and sensor input. The control board might continuously send voltage to the oven fan if one of these relays short circuits. When the oven heats up, the high limit thermostat sends power to the fan. If a high limit thermostat is faulty, it could continue to supply voltage to the oven fan even after the oven has cooled down. If the high limit thermostat is faulty, check to see if it has continuity with a multimeter. If the high limit thermostat does not have continuity, it needs to be replaced. As the oven heats up, the thermostat sends voltage to the oven fan. If the thermostat contacts are clogged, the thermostat may continue to supply current to the oven fan even after it has cooled down. Determine whether the thermostat is at fault by testing it for continuity with a multimeter. This indicates that the thermostat is faulty if any temperature shows continuity. Replace the thermostat if necessary. The key difference between the two thermostats are the closing and opening temperatures.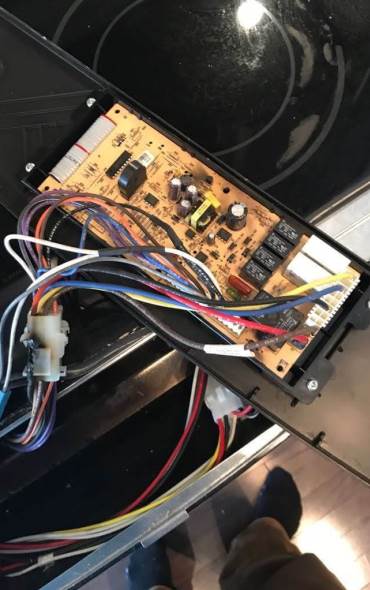 Comprehensive Diagnosis Is Necessary
Your oven is an integral part of your kitchen. It could be malfunctioning for a variety of reasons, which is why it's important to get an expert opinion. Only an experienced technician with all of the necessary tools and hands-on expertise can properly diagnose the washer and identify the underlying issue.
At Capital Appliance Repair we service all of Ottawa and offer same day repairs! One phone call and our team will come to your location to assess the issue and repair the oven on site. We like to make the process convenient for our clients, there is no need to take the appliance away and bring it back again, we provide diagnostics and repair at your location.
Our team of highly experienced technicians can repair and troubleshoot all oven brands. From broken control boards to broken temperature controls, you can trust us to get your appliance back up and running again in no time!