Should You Invest in Smart Appliances?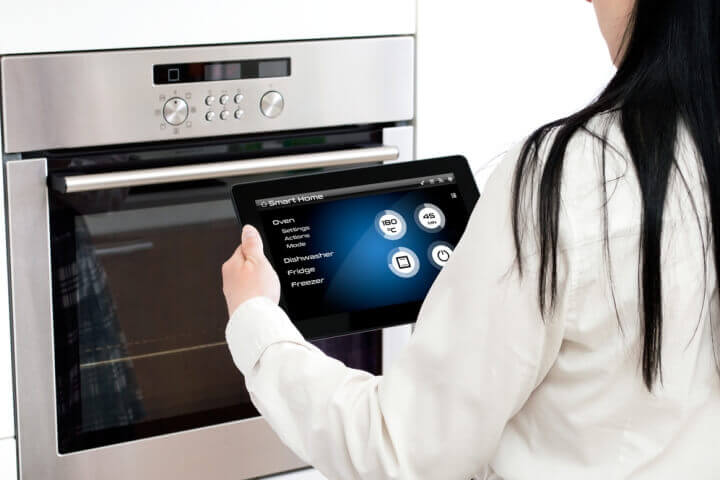 In the past few years, there has been a noticeable increase in the demand for advanced technology and smart devices. We want our devices to do more so that we don't have to and this makes perfect sense. Especially when considering just how busy our lives are these days. If you are still on the fence about investing in smart appliances, here are some benefits they have to offer.
Refrigerators
A smart refrigerator is known for its amazing efficiency. With a touchscreen feature, you have even more control than ever before. It is worth mentioning that different models have different features that will influence your choice when selecting a smart fridge for your home. Some models have interior cameras so you can browse the contents without opening the door. It's great because you can check what you have in your fridge while grocery shopping to ensure that you don't forget anything! For busy families, you can even record events on the refrigerator calendar to synchronize everyone's schedules. Other features that you may enjoy include the ability to watch videos, stream music or even view family photos. You can also control the temperature in your home, turn off the lights and even lock your front door all thanks to one handy app!
Ovens and Ranges
Cooking just got a whole lot easier thanks to smart ovens. You don't have to worry about forgetting your oven on or going to the kitchen to adjust the temperature. Everything can be done remotely and you can even make use of pre-set programs to cook chicken, bread, roasts and more! It really does take the guesswork out of cooking and baking!
Dishwashers
Dishwashers have always been loved for their convenience and the fact that you can rest assured your dishes will come out that much cleaner. Smart dishwashers now allow you to select custom wash cycles so that you can wash various types of dishes in a single load. If you are experiencing problems with your dishwasher, you will also enjoy the Wi-Fi feature that runs diagnostics and allows you to determine the cause of the error.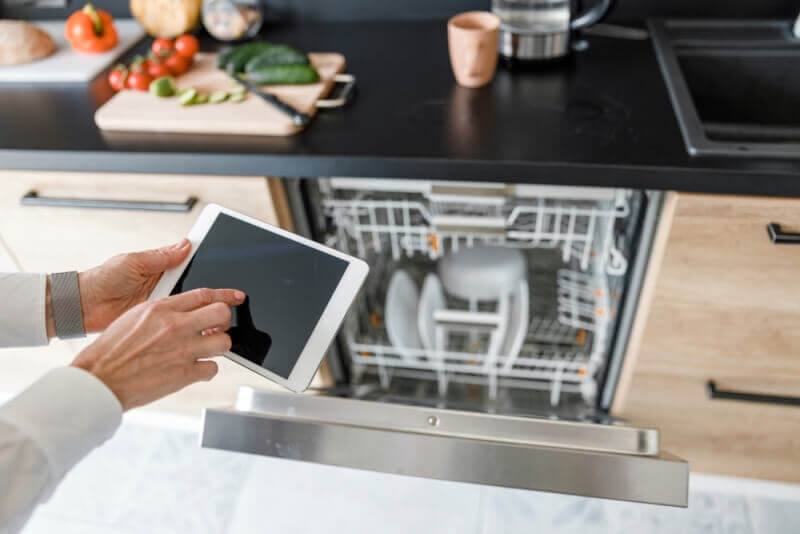 Washers and Dryers
Your smart washer and dryer can connect to the Wi-Fi in your home and this allows you to choose custom wash and dry cycles. You can turn the appliance on and off and you will even receive an alert when your laundry is ready! Receiving an alert as soon as the dryer has completed its cycle is great if you don't like ironing. It means that you will know to remove your clothes right away rather than allowing them to sit in the dryer and become wrinkled. De-wrinkle cycles are also a handy feature for clothes that have a tendency to become wrinkled no matter what.
Other Small Appliances
Apart from the larger appliances in your home, there are also some great small smart appliances that will certainly help make life easier. These include robot vacuum cleaners, fans and humidifiers and even coffee machines. Many of these appliances can be integrated into a single app on your mobile device so you can control them even when you are not at home. Another bonus of these appliances is the fact that you can create the impression that somebody is home even when you are away! So, apart from helping make chores easier, they also keep your home safer.
Should you decide to invest in smart appliances for your home, it is important to make sure that any maintenance and repairs are always performed by trained and experienced technicians. At Capital Appliance Repair, our technicians are trained and experienced in performing repairs on all appliances. No matter the make or model, you can always rely on us for speedy and meticulous repairs. Call (613) 454-1577 when you need urgent home appliance repair services.