Stove Installation Services
Are you looking for help with installing your stove? Then look no further- Capital Appliance provides expert residential stove installation for homes in Ottawa and the surrounding areas, 7 days a week. Capital Appliance aims to install appliances the right way, every time. 
Our services are affordable and have some of the best rates in Ottawa. When you choose us, you can expect:
Comprehensive testing of your appliance
Quality appliance installation service that is available any day of the week
Complimentary same-day service with great rates
Stove Brands We Install
We have the know-how to install any appliance, no matter what brand or model. You can count on us!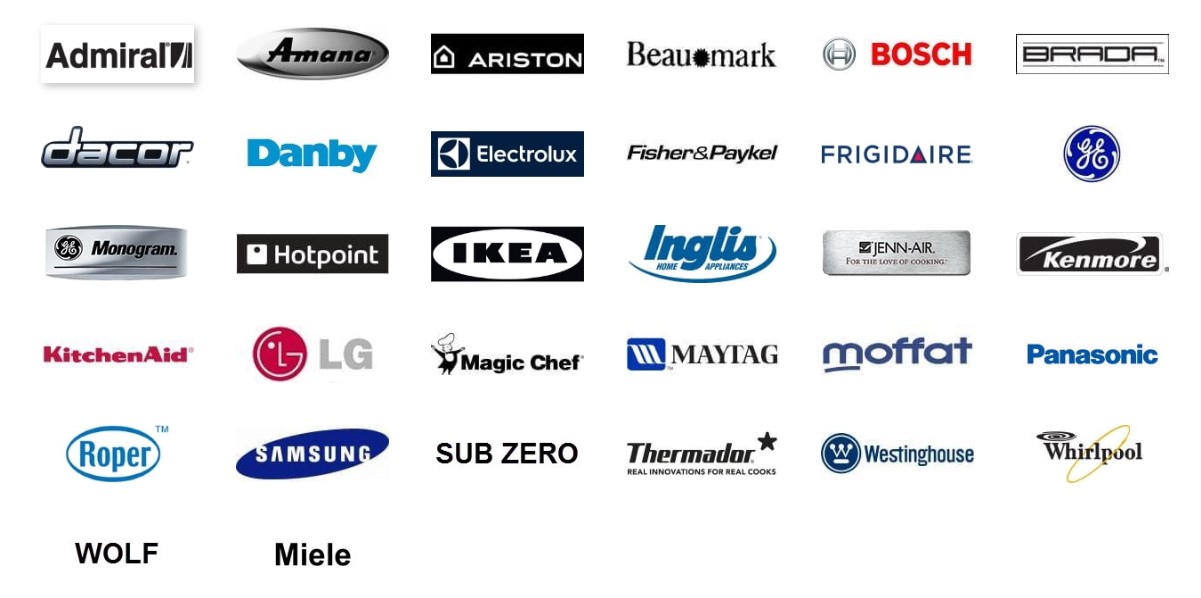 Frequently Asked Questions
Q. Is there anything I should do before the technicians arrive?
A. Before your Capital Appliance technician arrives at your house, make sure the area around where your new stove will be installed is clean and clutter-free. This will assist our technicians in finishing the installation more quickly. We also make sure to tidy up after our work is completed since we don't want our clients to leave with a mess.
Q. Are your technicians licensed and insured?
A. Yes. Our technicians are certified, licensed and insured to perform any appliance installations and repairs on all of the major appliance brands.
Q. How long will the stove installation take?
A. Generally, it should not take more than 1 to 2 hours to install your stove.
Q. Should I try to install my stove myself?
A. It is always advised to have a professional come do it to avoid damage. Although doing it yourself sounds like a budget friendly option, if you make any mistakes to compromise the appliance, the repairs can end up even more expensive.
Q. Are you available on weekends?
A. Yes. We are available 7 days a week to do stove installations anywhere in Ottawa and its surrounding area.
Q. What areas do you service?
A. We service areas in Ottawa and the surrounding areas. This includes Nepean, Kanata, Stittsville, Gloucester, and other areas.
Q. What do I do if my stove starts to have problems?
A. If you discover an issue with your stove, give us a call right away for same-day stove repairs. Our experts are trained to diagnose and repair any stove. We can also assist with other appliances such as dishwasher, oven, fridge and dryer, and washer repairs. For many years, we've been providing appliance repairs to Ottawa and its surrounding areas, we take pride in the experience and knowledge our team has.