Burning Smell From Washer
The burning smell from a washing machine can definitely cause some panic. It can be caused by a few different factors, but here are some of the most common causes:
The washing machine belt has become loose or has snapped
The washing machine belt tensioner is faulty
The washing machine drum bearing is damaged
The washing machine driveshaft or coupler is worn out
Lint build-up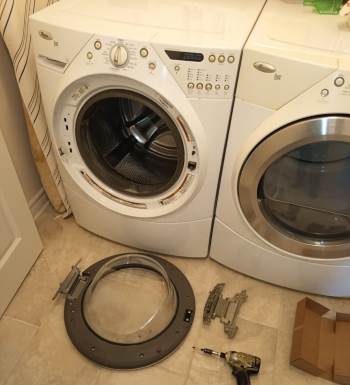 Investigate the Cause of the Problem
If your washer is emitting a burning smell, this may indicate that there's a mechanical failure inside the machine. In most cases, you should immediately turn off and unplug the unit from the wall outlet to prevent damage or injury.
There are some steps you can take on your own. First, check if it might be coming from outside your washing machine – sometimes a strong burnt smell has nothing to do with the washer itself but rather other appliances or objects near it.
Check for lint build-up – One of the more common causes of smells in a washing machine is lint build-up. A good way to check if this could be the cause of the smell is to clean out your unit's filter and see if that helps with reducing or eliminating any unusual odors.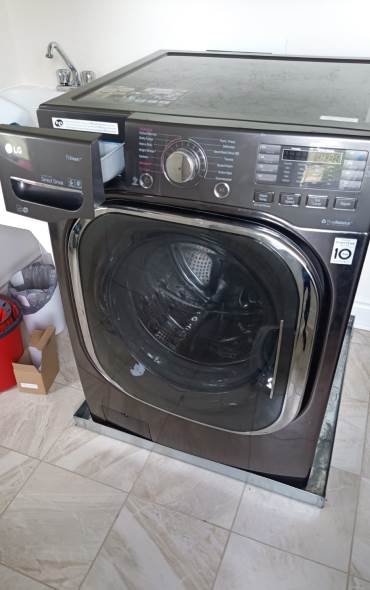 Comprehensive Diagnosis Is Necessary
Issues regarding the washing machine belt, tensioner, drum or driveshaft, and coupler should be addressed by a professional. If at any point you feel unsafe and uncomfortable, you must shut off the appliance and unplug completely until a professional washer technician can come and diagnose the problem.
Capital Appliance Repair guarantees a proper diagnosis and solution to your appliance issue. We are also able to order any parts that need to be replaced in a timely manner. Nothing is more important to us than getting your appliance back up and running again swiftly and efficiently.