Capital Appliance Repair Woodroffe
At Capital Appliance Repair, our technicians appreciate the value of every home appliance. We understand how difficult life is without a working oven, dryer or fridge. This is why we offer same day service and we are available 7 days a week. Thanks to our speedy appliance repair Woodroffe services, you will be enjoying the use of your previously faulty appliance in no time.
We are also proud to back our repairs with a limited warranty of up to 1 year. Our technicians are trained to work on all types of appliances no matter the make or model. We are familiar with common as well as uncommon issues and we always arrive prepared to perform repairs on the spot.
For professional on-site appliance repairs, call us at 1 613-454-1577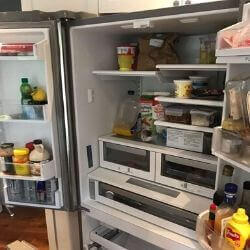 Fridge Repairs Woodroffe
There is no doubt that your refrigerator is the number one appliance in your home. It is the hardest working and often the one we take most for granted. Electric, electronic and motor problems are fairly common due to the fact that this appliance works constantly to keep your food fresh and safe to eat. If your refrigerator is not getting cold enough or if you notice any other problems, call us right away. We also recommend that you keep the door shut to keep the interior of your fridge, and your food, cool for as long as possible.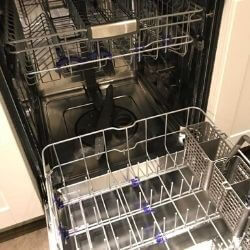 Dishwasher Repairs Woodroffe
Once you have a dishwasher in your home, you will wonder how you ever managed without it. This appliance is great for time-saving and hygiene. They can even help you save water! Some common problems that can occur include water pump issues, water heating problems and electronic control panel malfunctions. That said, for the most part, these faults are an easy fix for our team and they don't have to cost you a fortune either. Call our appliance repair Woodroffe team for fast and dependable dishwasher repairs 7 days a week.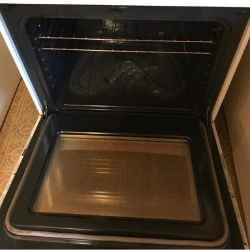 Oven Repairs Woodroffe
Ovens normally work perfectly well without even the slightest problem. There comes a time, however, in every oven's life when a part gives out. This is no reason to discard your beloved appliance. With prompt repairs by trained technicians, you can extend the life of your oven and enjoy using it for many more years to come.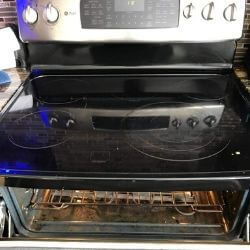 Stove Repairs Woodroffe
If your stove is getting too hot, not getting hot enough or not turning on at all, Capital Appliance Repair Woodroffe is just a phone call away. We offer same-day service 7 days a week for your convenience. We also arrive prepared with tools and parts to complete repairs on the spot and without any unnecessary delays. Our goal is to diagnose and repair appliances during our initial visit and thereby keeping any inconvenience to a minimum.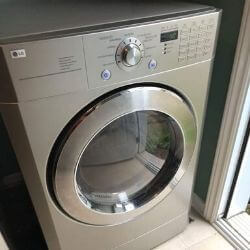 Washer Repairs Woodroffe
If you have ever been without a working washer, you know just how important this appliance is. Not only does your washer help you save time and energy, but your laundry comes out so much cleaner in the end as well. If your washer is leaking, making a strange noise or not working as it should, call us right away. No matter the brand or the problem, we will arrive quickly to perform on-site repairs.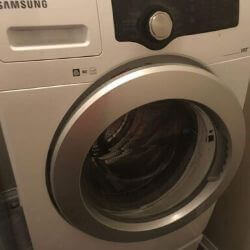 Dryer Repairs Woodroffe
Just like your washer, dryers are essential when it comes to saving time doing laundry. Instead of waiting days for your clothes to dry, you can have them ready in a couple of hours. Of course, if your dryer is not working as it should, you should avoid using it until our team has diagnosed and repaired the fault. A faulty dryer is not only dangerous for the quality of your clothes, but your safety too. No matter how small the faulty might be at first, it can easily escalate and become worse. Timely repairs can help you save even more money and avoid unnecessary risks.