Appliance Repair Goulbourn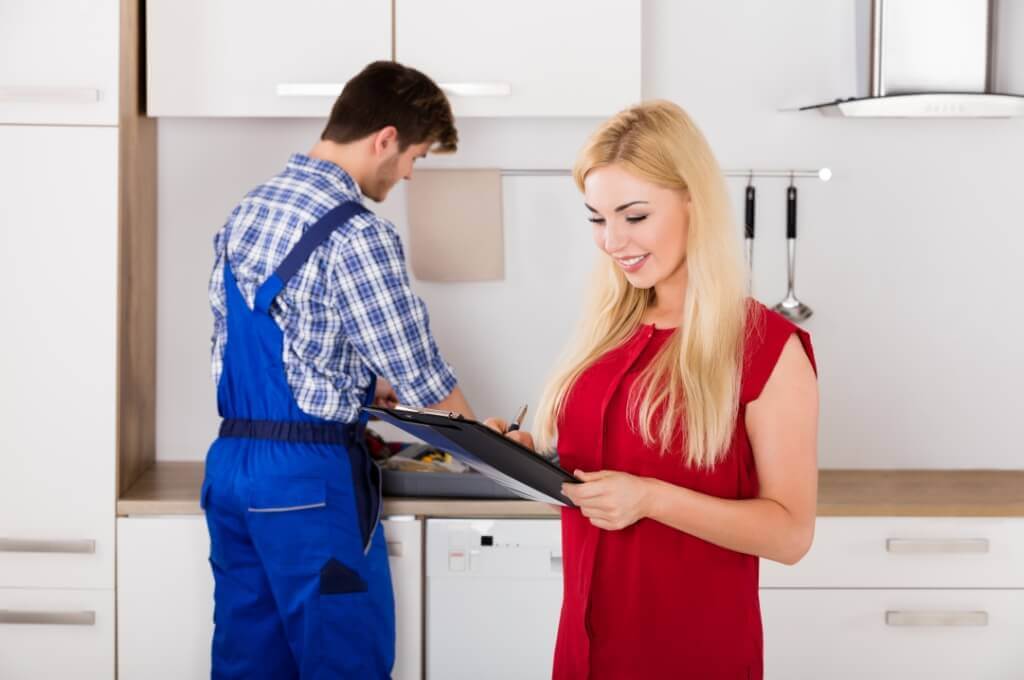 When you buy a new washer, fridge, stove, or any other appliance, you probably don't give repairs or problems a second thought. That said, it's good to remember that all appliances are made up of working parts. This means that they will experience wear and tear, which will result in the need for repairs at one point or another. Of course, the way you treat your appliances will play a significant role, too. Appliance repair Goulbourn experts understand the importance of proper maintenance and care to keep your appliances in top condition.
When one of your home appliances breaks, it often requires the replacement of a faulty part. What so many people do not realize is that dirt can also be the cause of some common appliance problems. Dirt can hide in even the smallest of spaces between various parts, which is why it's so important to follow a regular maintenance and cleaning schedule.
Refrigerator and freezer maintenance
Freezer and fridge repairs are always an urgent matter. Appliance repair Goulbourn technicians understand the urgent nature of such repairs and will always respond promptly. To keep your fridge in top condition, you should make sure that you clean the condenser coils at the back of the fridge on a regular basis. These coils are located on the back of the fridge so you will need to move the appliance slightly in order to gain access. Use the brush extension on your vacuum cleaner to brush and suck up all the dust and dirt. Do not use hard or sharp objects that could cause damage. It's also a good idea to clean the drip tray and check the drainage hose while you're at it.
Stove and oven maintenance
If you have a self-cleaning oven, you can use it from time to time. However, many people agree that it's better to do the job yourself. Fresh lemon and water can be heated up in your oven to loosen the grime so that it's easy to wipe away. If you choose to use a stronger detergent, you should always make sure that the room is properly ventilated because these chemicals can be especially strong. Remember to clean your oven and stove regularly. Once dirt builds up, it's even more difficult to clean.
Washer and dryer maintenance
It's a good idea to check your washer on a regular basis to make sure that it is still level and does not need to be adjusted. While you do this, check any filters and all of the points where hoses connect to the appliance. As for your dryer, you should always check the lint trap before drying a load of laundry. Even if you are drying several loads one after the other, you should clean out the lint trap in between. It's also important to check the vent on a regular basis. Dirt and lint can build up in the vent, presenting a fire risk.
Dishwasher maintenance
To keep your dishwasher in perfect working order, it's important to inspect several parts on a regular basis. Like your washing machine, you should check the hoses on your dishwasher, as well as any filters. Make sure that there are no leaks, and check for calcium buildup. If you have hard water, you might need to clean your dishwasher with a vinegar solution from time to time. Better yet, you could add a water softener every time you wash a load. Another good tip to remember is to avoid placing dishes covered with food in your dishwasher. This helps prevent a build up of grime after several wash cycles.
Small appliance maintenance
It's not only large appliances that require maintenance and repairs. Small appliances can also benefit from proper maintenance. For the most part, this involves thorough cleaning after each use. Remove crumbs from your toaster, wash your blender thoroughly to remove particles of food, and clean your coffee maker on a regular basis to maintain the quality of each freshly brewed pot.
Keeping your appliances clean is the first step to maintaining them and helping them last longer. That said, it's important to remember that wear and tear will always occur and, eventually, parts will need to be replaced. When one of your home appliances is faulty, make sure that you contact reliable experts. Capital Appliance Repair offers professional services throughout Goulbourn. Our team is always fast to arrive and just as quick to get to the bottom of the problem. We always arrive prepared with parts and tools to perform repairs right away. We always do everything possible to diagnose and complete repairs during our initial visit. At the same time, we focus both on speedy service and quality repairs backed by our warranty. When you need repairs by experts you can trust, call Capital Appliance Repair at (613) 454-1577.