Capital Appliance Repair Wins Best of HomeStars Award for the Third Year in A Row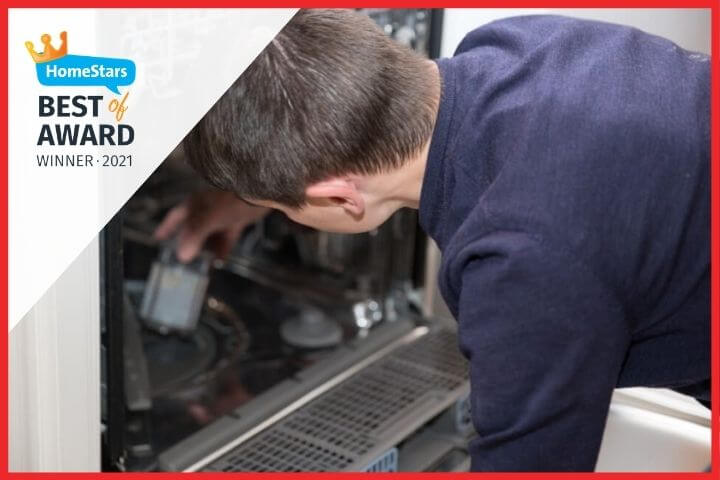 At Capital Appliance Repair, we take pride in our reliable appliance repair services, and our clients know us as their trusted local appliance repair team. We're known for going above and beyond for our customers and we're proud to announce that we have once again received the Best of HomeStars Award for the third year in a row.
We're committed to serving our customers with fast and efficient service and we're proud to be one of Ottawa's most trusted local appliance repair companies. As a family owned and operated business, we're proud to serve our community. With over 15 years of experience, we believe that exceptional service doesn't have to be overpriced, and we maintain full transparency in all the services we provide.
Our team specializes in dishwasher, stove, oven, fridge, washer, dryer and freezer repairs, and we are available 7 days a week. Our technicians are fully trained to work with appliances of all makes and models and we also carry a wide selection of spare parts, which means we can often perform repairs on the spot.
At Capital Appliance Repair, we know how inconvenient a broken appliance can be, especially in today's fast paced world. That's why our team is available any day, including weekends and holidays. We're homeowners too, which is why we understand the importance of every household appliance, and we treat every repair with urgency and dedication. Our technicians are certified and trusted appliance repair experts, and the number of our satisfied customers keeps growing by the day. Needless to say, we will continue providing our valued clients with the same trusted and reliable service they deserve, and the awards that we continue to receive encourage us to continue providing the quality work and exceptional customer service that we're known for.