Everything About Dishwasher Repair Ottawa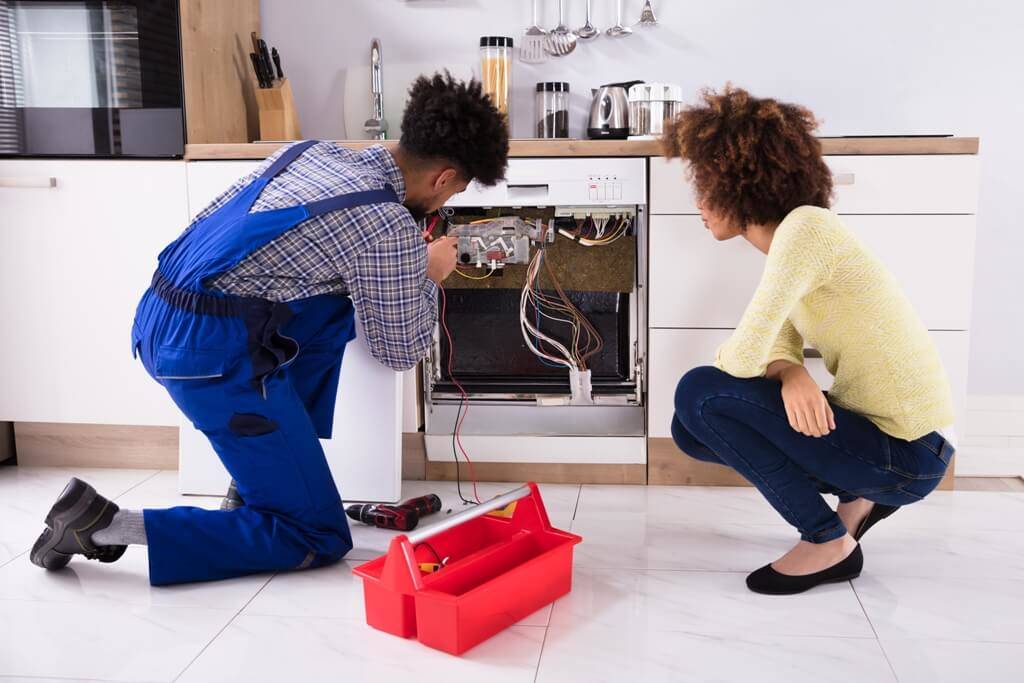 When it comes to our dishwasher repair Ottawa services, you can count on Capital Appliance Repair for anything. No one wants to deal with a dishwasher on the blink. We often take these essential appliances for granted. Wash a sink full of filthy dishes by hand for a couple of days. You will certainly come out of the experience with a new appreciation for everything your dishwasher goes through.
Ottawa Dishwasher Repair And Maintenance
And if anything should happen to this appliance, the last thing you want to do is panic. You don't want to just hire the first person or company you find. If your dishwasher is just fine, do a little research now. Learn everything about dishwasher repair Ottawa services and common problems. Being able to identify these problems can make it easier to know what to expect from a repairperson. It can also naturally help to know what to look for in an Ottawa appliance repair company.
If your dishwasher is already causing problems, learn more about our experience and services. Whatever the situation may be, you will find that we can help with anything you have in mind. We work with just about every type of dishwasher currently on the market. Regardless of your specific dishwasher, we are talking about a very complex machine. We are talking about a number of different working parts. This is part of the reason why dishwasher problems can be so frustrating. There are so many different things to consider. Our dishwasher repair Ottawa company has worked with them all.
Some of the worst problems involve ignoring small-but-noticeable problems with your dishwasher. In many cases, a dishwasher doesn't just simply stop working. It gets to that point from a small problem that worsened over time. Does this sound familiar? A small issue with your dishwasher should be dealt with as quickly as possible. It can quickly spiral into something much worse, and much more expensive.
Professionals can work quickly to address the problem, and make the appropriate repairs. Ignoring the problem won't help. Trying at DIY dishwasher repair often ends in creating additional problems. This is often complicated, involved work. It is definitely the kind of situation that requires an expert touch.
Common Dishwasher Problems
While you generally shouldn't attempt dishwasher repair on your own, being able to identify common problems is still useful. This kind of information makes it easier to communicate with our professionals at Capital Appliance Repair. It can also give you a better idea of just how complex your dishwasher really is. Our dishwasher repair Ottawa company has experience with all of the working parts that define your specific machine.
Here are some of the most common dishwasher problems we encounter:
Dishes that come out dirty, or covered in a film/residue: While this can sometimes be attributed to overloading the machine, this is not always the case. Before you do anything, check to make sure that you don't have a utensil that restricts the spray arms' spinning motions. There could be issues with your strain screen or door gasket. There could also be a problem with one of your machine's spray arms. If your dishes are coming out with water spots, consider a rinse aid. A white residue on your dishes can mean you're dealing with hard water. Water softeners or detergents can rectify that issue.
The dishwasher is leaking out all over the floor: This could involve your float switch. Cracks, damages, or even large bits of debris could be causing problems with your dishwasher door and door gasket. A disinfectant can help with debris, if that happens to be the case. However, if the gasket's cracked, it will need to be swapped out.
Your dishwasher has a weird/unpleasant odor: Plastic melted against the heating element is a surprisingly common culprit on this front. The screen could also be filthy.
The dishwasher won't start! After checking to make sure a fuse hasn't blown, call our dishwasher repair Ottawa experts immediately. The problem is often one that involves your motor. While this can be a straightforward repair, it is still something that should be dealt with at once.
Conclusion
Dishwasher repair often requires considerable experience, combined with the best equipment and parts. At Capital Appliance Repair, you can be certain that you will get all of those things. Look for dishwasher repair services from companies that have served Ottawa and beyond for a number of years. You certainly want to work with a company that has worked with every type of dishwasher imaginable.
Dishwasher repair is typically pretty affordable. However, this is usually dependent upon when you deal with the situation. In other words, if your dishwasher has become problematic, don't wait for things to get worse. Seek out the best in dishwasher repair Ottawa services, and get your dishwasher serviced as soon as possible. A faulty dishwasher may not just fail to wash your dishes. It could also wind up becoming a huge vacuum for both energy and money. This isn't something anyone wants to deal with for any period of time. Contact our dishwasher repair experts today, and you won't have to worry about a thing.