Professional Appliance Repair: An Alternative to Replacing Expensive Appliances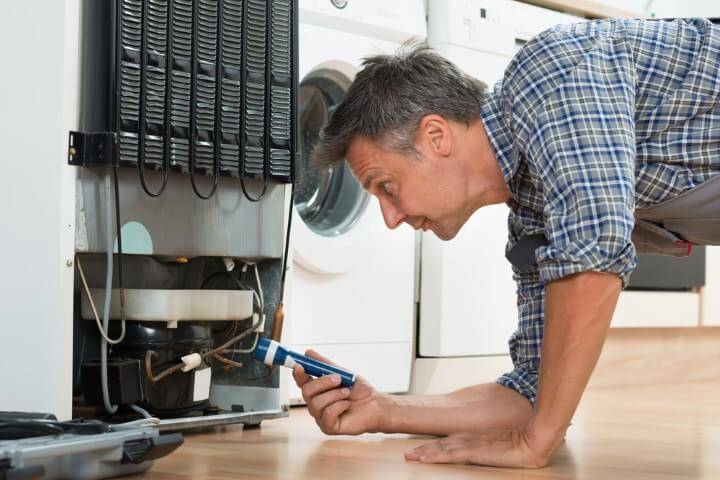 A broken fridge may leave you with a couple weeks' worth of spoiled groceries, especially if it breaks while you're out of town. A busted stove may force you to prepare dinner using your microwave. A broken dishwasher means scouring your own dishes in the sink and scorching your hands on hot water. A broken washer and dryer may force you to hand wash your clothes in the tub and hang them outside to dry, like people did in the 1920s and 30s.
These "solutions" are only temporary. Problems like these can drive a family crazy, but there are solutions available.
Broken appliances leave many people scratching their heads, wondering whether it's even worth it to try to fix them. Keep reading to learn more about having your appliance repaired rather than rushing out and purchasing a new one.
Can it be fixed?
Although a great many of the things you purchase and use nowadays are "non-serviceable," which means they can't be fixed when they break or maintained as they wear out, chances are the major appliances in your home are perfectly serviceable.
Spare parts are available, and we know where to find them. The trick is figuring out what needs to be replaced to get your home back up and running. We have the expertise to do that, too. We've been doing this for over 15 years.
When replacement is a good idea
The short answer is that it is a good idea to replace your appliances when they can no longer be repaired, or when repairing them results in less-than-optimal performance or an appliance that is dangerous to operate.
There are certain issues that cannot be fixed, but they are few and far between. Over the years, we've found we can repair the vast majority of issues that cause your appliances to stop functioning. Repairs are safe and affordable. We will let you know after we diagnose your appliance's issue if the cost of the repair approaches the cost of replacing the appliance.
If you opt to replace your appliance instead of having us repair it, only a small service charge will be due at the end of the appointment.
When replacement is necessary
There's one instance where you'll definitely want to replace your appliance rather than have it repaired. If your appliance is very old, more than 15 years old or made before 1997, parts may be difficult or impossible to locate.
Why 1997? That's when Energy Star-rated appliances became available. Energy Star-rated appliances are more energy efficient than appliances manufactured before 1997 without the rating. You may even want to replace a perfectly good appliance manufactured before 1997 simply to save on energy costs.
Small emergencies
We understand that when one of your home's major appliances breaks, it constitutes something of an emergency in your life. Nobody is going to die over a broken appliance, but we know you don't want to wear dirty clothes (or wash them in the tub!), cook using just a microwave, or lose the groceries you just brought home from the store.
That's why we keep the phone lines open late, until 11 PM, and offer same-day service 7 days a week.
Affordable appliance repair Ottawa
The plain and simple truth is that having an appliance repaired is far more affordable than purchasing a new one. Stoves, refrigerators, washers and dryers, and dishwashers are major purchases, and most people don't plan for them to break.
Many of our customers are terrified of what it's going to cost to have an appliance repaired before calling. After calling, they are relieved knowing a professional technician will be there soon to perform the repair for a fair price that is far less than the cost of a replacement. We stand behind our work by offering a 1-year limited warranty on all repairs.
You'll be surprised when you find out how much money you can save by having one of our technicians repair your broken appliance. Parts and service are a fraction of the cost of replacement. If a broken appliance has you worried, pick up the phone and call 1 613-454-1577today.