Moffat Oven Repair
Oven won't turn on
A homeowner who loves baking in Ottawa was upset that their Moffat oven wouldn't turn on. They were in dire need to feed their family and reached out to us to solve the issue during the same day. We arrived at their home and diagnosed the issue. We first inspected the Moffat oven's power supply and made sure that the power supply receptacle was in good condition. Once we verified that we checked the internal components that are required to heat the oven. The bake element is supposed to glow red hot if the appliance is operating properly. If it doesn't glow red- it could indicate that the element is not heating. We checked the heating element to ensure that there were no holes or blisters. We tested to see if the bake element was burnt out by using a multimeter to establish electrical continuity. There was no continuity within the appliance and we determined that the faulty bake element was the reason for the appliance failing. We replaced the bake element and tested the oven to see if it would heat up. Once it did, our client was able to use their Moffat oven again happily. Contact us today so we can help you with your Moffat Appliance Repair today!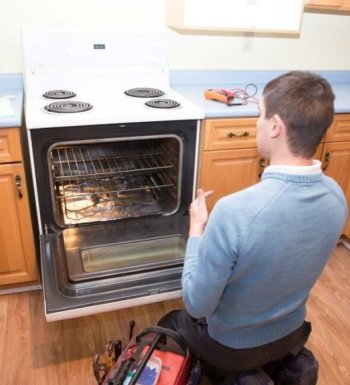 Oven Brands We Repair
Contact us today! Call 1 613-454-1577 to repair your oven. We can repair man different brands of ovens.