Professional Ottawa Freezer Repairs
We know how urgent your freezer repairs can be, which is why we offer professional and prompt services at affordable prices throughout Ottawa and the surrounding areas. Capital Appliance Repair has over 15 years of professional appliance repair experience, so you can rely on us to get the job done right.
Licensed & Insured
Affordable Rates
7 Days a Week
Rated 5-Stars
Freezer Brands We Service
We have experience repairing freezers from a number of different brands. No matter the model or make, we can fix your appliance.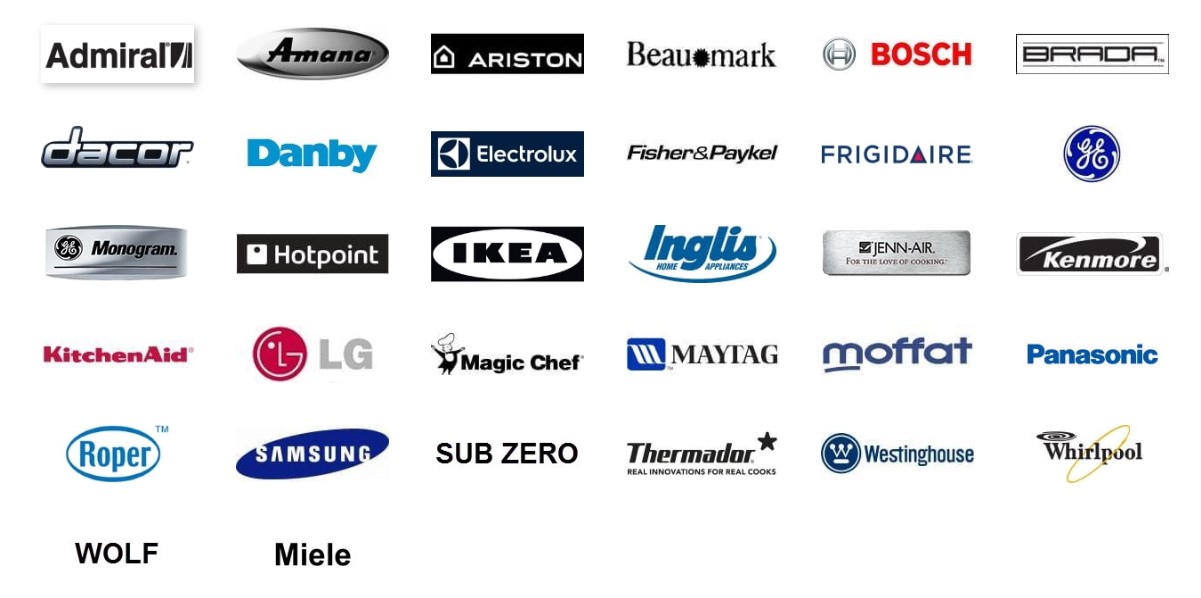 We're The Top Rated Appliance Repair Company in Ottawa
With our commitment to excellence, we ensure that our appliance repair services are provided with the utmost care and attention. Our technicians have been professionally trained so you can expect nothing but high quality from us!

Our team of technicians has more than 15 years of experience performing repairs on all major appliances

We fix your appliances same-day anywhere in Ottawa and the surrounding area.

Most of our repairs are covered by up to 1-year limited warranty for your peace of mind.

We always put our customers first, and we understand the value and importance of transparency.

Not only do we perform quality repairs, but we also provide unbeatable prices.

Save yourself the hassle and let us do it right the first time! When we fix things, they stay fixed.
Ottawa Freezer Maintenance Experts
For affordable Freezer repairs by experienced and skilled technicians,
contact Capital Appliance Repair Ottawa today!

Contact Us Today
Common Freezer Issues We Repair
If your freezer is experiencing problems such as not freezing food or excessive ice build-up, Capital Appliance Repair can help. We're the experts that can fix any problem with your freezer! Some common freezer issues that we see include:
These are just some of the most common problems caused by worn or faulty parts. Fortunately, our team knows just how to diagnose and repair any freezer problem.
In addition to our freezer repair services, we also fix fridges, stoves, ovens, dishwashers, dryers, and washing machines.
Things You Should Know About Freezer Repairs
Q. Why is the refrigerator working but freezer not freezing?
There are a number of problems that can affect your freezer and, no matter what, it's important to remember that immediate repairs are essential. The longer you wait, the more that can go wrong and the greater the chance of all your food thawing out in the process. Once food has even partially defrosted, refreezing is not an option due to health reasons. Our technicians are experienced in performing professional freezer repairs throughout Ottawa. Whether your freezer is freestanding or part of your refrigerator unit, our team is available for speedy same day freezer repairs.
Q. How often does my freezer need defrosting?
Our repair experts agree that your freezer should be defrosted once a year. However, you might find the need to do it more often depending on how much ice builds up.
Q. What would cause a freezer to stop getting cold?
If your freezer is not staying cool, there could be several possible causes. A technician should be called to check various working parts, including the thermostat.
Q. What if parts are needed to complete the repairs?
When you contact our team, we will take down all the relevant details regarding the make and model of your freezer. We always arrive prepared with various parts that could come in handy to complete repairs without delay. In some rare cases, parts might need to be ordered. Our technicians will advise you well in advance should this be the case.
Q. Do you offer fridge repairs on weekends?
Yes! At Capital Appliance Repairs, we offer freezer repairs throughout Ottawa 7 days a week! So, no matter when your freezer lets you down, you can rely on our team to arrive and perform repairs promptly. Call (613)-454 1577 when you need urgent and reliable freezer repairs.