Dishwasher Doesn't Dispense Soap
There are instances where a dishwasher will not dispose of soap. Most of these situations can be quickly understood and the real cause can be detected. Some scenarios are more complicated, and warrant the services of an expert. Call Capital Appliance Repair for same day dishwasher inspection and service in Ottawa. You can also carry out your own tests to know the actual reason why your dishwasher is not dispensing soap.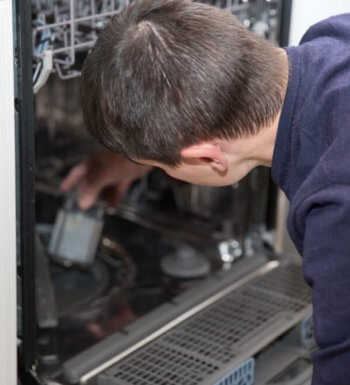 Common Problems with Dishwasher Soap Dispenser
It should be noted that the dispenser is not a standalone component. Like most other parts in the appliance, the dishwasher dispenser is also connected to the entire system. Anything amiss in other parts could prevent or stop the dispenser from opening at the right time and dispensing the requisite soap for the wash cycle.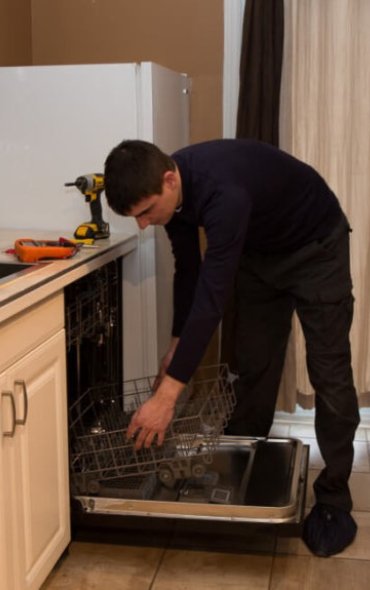 The simplest of all potential problems is some kind of clogging or blockage in the dispenser. Residue or debris buildup may be an issue. The dispenser cap may be damaged. You could try refitting the dispenser. There can be other blockage, such as irregular shaped utensils. Long and wide items inside the appliance, especially when misplaced or positioned in a wrong way, can affect the dispenser.
The door of the dishwasher can pose a problem. If the door is not shut properly, if the latch is not in its place, if the circuit of the control board is not complete when you start the wash cycle, and other such failures can be the real problem. The timer along with other electronic controls should work in tandem. The spring in the door, the hinge pin, the rinse aid cap, the wax motor, the bi-metal release, and a combination of these components could also be the actual reason why your dishwasher doesn't dispense soap.
Faulty parts, malfunctioning components, or lack of synergy among the many elements within the appliance can prevent the dishwasher from dispensing soap. Our technicians can inspect all the components, test all functions to know for certain which part is to be held responsible for the problem, and then carry out comprehensive dishwasher repair at the site on the same day.
Dishwasher Brands We Repair
Contact us today! Call 1 613-454-1577 to repair your dishwasher. We have experience repairing dishwashers from a number of different brands.
Dishwasher Repair Gallery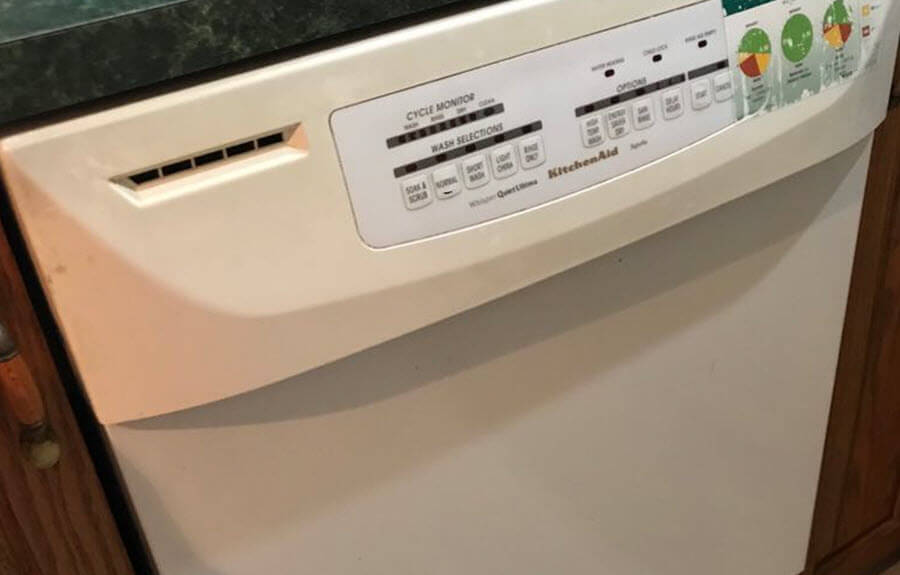 Dishwasher repair in Ottawa. Reported issue: "Dishwasher leaking."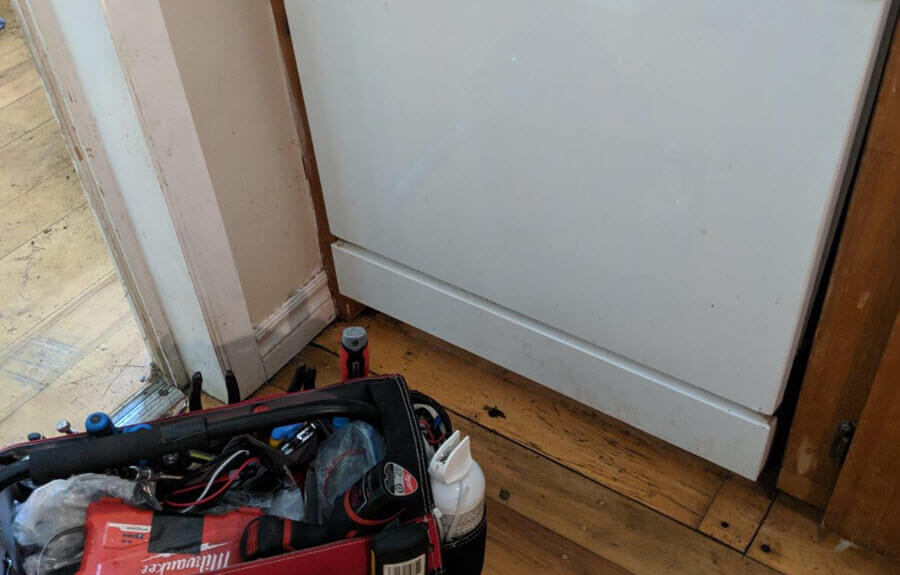 Dishwasher maintenance in Ottawa. Reported issue:"Dishwasher doesn't drain properly."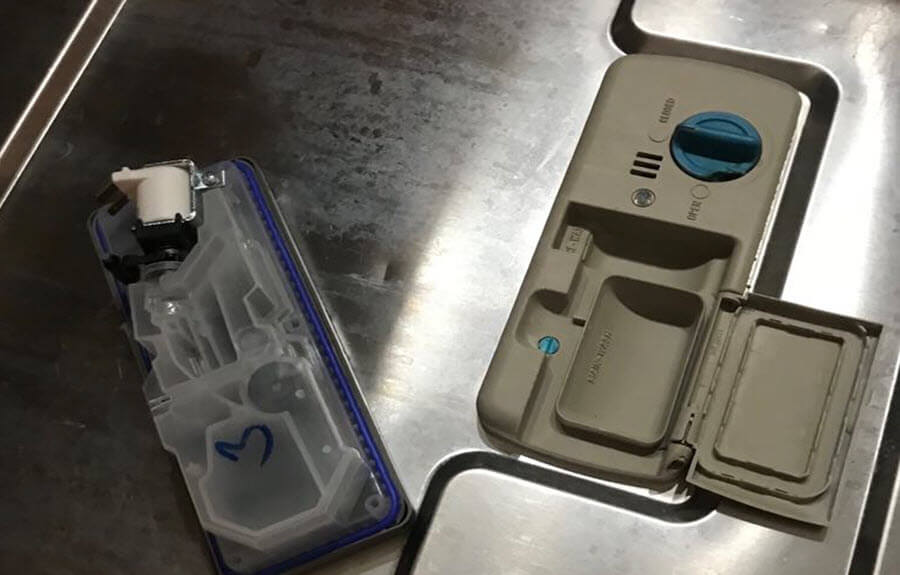 Dishwasher repair in Ottawa. Reported issue:"Dishes come out dirty."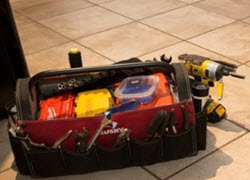 Dishwasher repair in Ottawa. Reported issue:" Dishwasher making strange noises."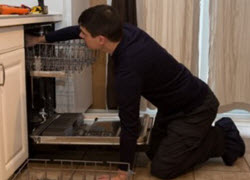 Dishwasher repair services in Ottawa. Reported issue: "Bad dishwasher smell."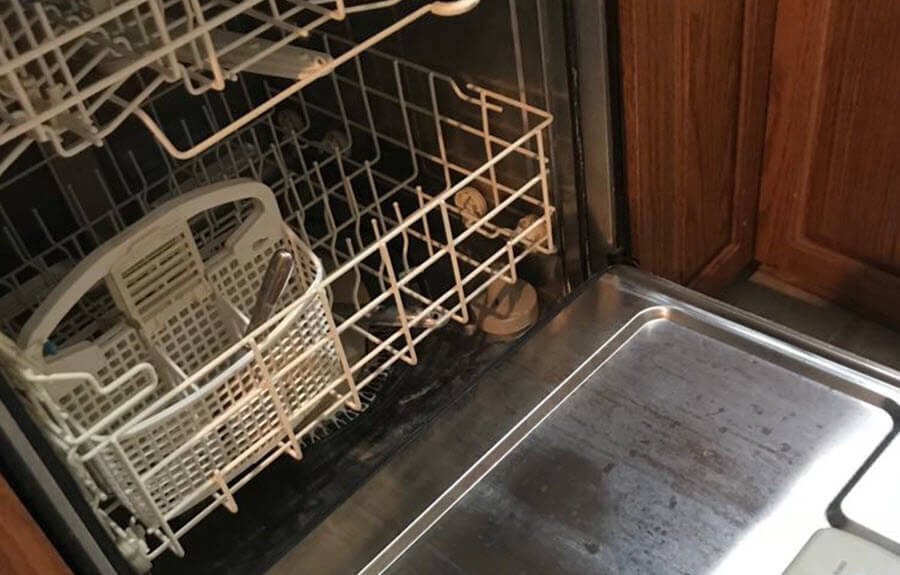 Dishwasher repairs in Ottawa. Reported issue: "Dishwasher won't start."