Oven Won't Heat
There are three types of variations of an oven heating issue. The first is that the oven doesn't heat at all, rendering the appliance useless. The second is that the oven heats but does not follow the temperature settings applied. Three, the heat may not be uniform and the temperature could fluctuate. If you find yourself in any one of these predicaments, call on Capital Appliance Repair for same-day oven service in Ottawa.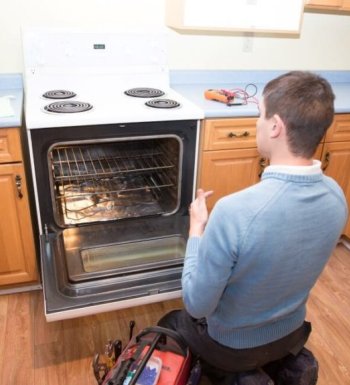 Connection Problem
Electric ovens won't heat if they are not properly connected to a reliable power source. Check the electric cord or cable. Test the power source (socket). Inspect the plug and ensure the entire connection is working fine. Use another socket or power source to be sure. If you have a gas oven, then the problem could be in the supply line. Or perhaps with the igniter.
Sensor Issues
Modern electric ovens are largely operated with the help of sensors. Right from the push buttons to the heat regulation, everything is facilitated by sensors. Some are heat sensors, others are touch sensors, and the pressure inside the oven is also regulated with the help of sensors. These sensors can have defects. They can malfunction. They can also underperform or behave in an erratic manner. You would need an experienced technician to inspect problems involving sensors.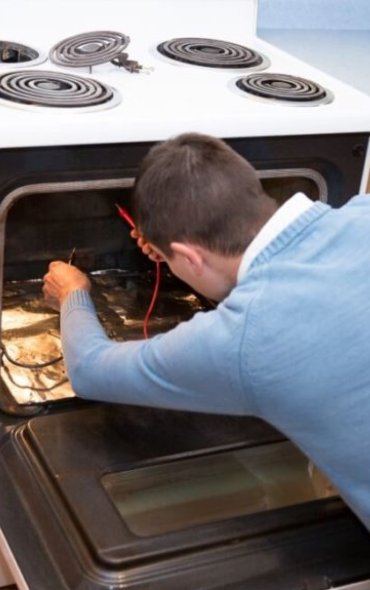 Broken Heating Element
An oven won't heat if the heating element is broken, damaged, partly functional, or there is some other issue preventing it from working as it must. An electric oven may have more than one heating element. One or all such heating components may fail, leading to an oven being rendered unusable. Replacing the heating element is the recommended solution in most such cases.
Faulty Thermostat
Thermostat is one of the crucial components in an oven. It may have developed a fault or more in due course of time, especially when it has not been serviced or maintained in a timely manner. The thermostat and other components of the oven may have to be recalibrated as a part of the remedy. Our technicians can conduct onsite oven repair at your house in Ottawa.
Oven Brands We Repair
Contact us today! Call 1 613-454-1577 to repair your oven. We can repair man different brands of ovens.
Oven Repair Gallery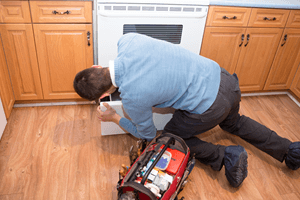 Oven repairs in Ottawa. Reported issue:"Oven won't heat."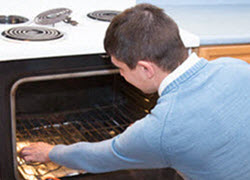 Oven repairs in Ottawa. Reported issue:"Oven door won't shut."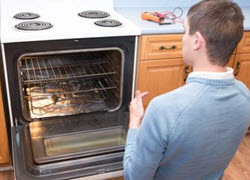 Professional oven repair in Ottawa. Reported issue:"Not cooking food evenly."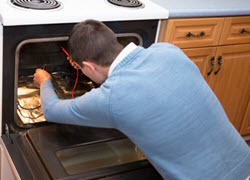 Professional oven repair for any brand. Reported issue:"Oven won't self-clean."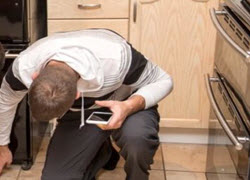 Expert appliance repairs in Ottawa. Reported issue:"Takes too long to heat up."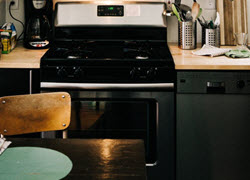 Professional oven repairs in Ottawa. Reported issue:"Oven lights don't work."