Stove Burner Won't Heat
If a stove burner won't heat, you are looking at more than one probable cause. Unlike old school stoves, contemporary models powered by electricity have a more complex mechanism. The advanced technologies make such stoves safer, more efficient, effective, and reliable, but there can be complex issues as well. Call Capital Appliance Repair for same-day stove service in Ottawa.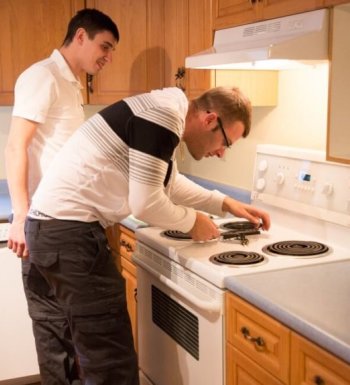 Comprehensive Inspection is Necessary
A stove has a thermostat, there are heating coils and other elements, including sensors and a combination of electrical and electronic components. A stove burner won't heat if there is a short circuit. Electrical short is not common high-end stoves, but it is not an unheard of or rare occurrence either. In fact, moisture and grease build-up can facilitate an electrical short, so it is not always the power supply or voltage.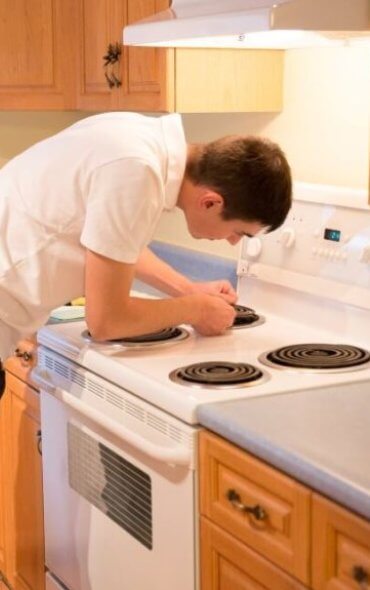 If the heating element is damaged or burned, then your stove would not function. The heating element must be replaced. Heating coils may need some servicing if they are still workable. This decision would have to be taken by a technician after extensive inspection, and upon ensuring that all other components are working fine.
Heating elements or coils are not always the only things that burn out. The receptacle can also suffer the same fate. It is necessary to check the heating element and coils before testing the receptacle. The damage is not always due to physical causes. Electrical surges can also adversely affect the receptacle. A loose or burnt connection can prevent a stove burner from operating as expected, or at all. The wire connection must be inspected too.
There are other reasons why a stove burner won't heat. The switch may be defective. For a stove burner to operate perfectly, the voltage must be regulated and the entire system should work efficiently, from the sensors to the heating elements. While the switch for the heating element is one of the more subtle components, it does play a vital role. Call us for a free and non-obligatory quote for same-day, on-site stove burner repair in Ottawa.
Stove Brands We Repair
Contact us today! Call 1 613-454-1577 to repair your stove. We have repaired stoves from a number of different brands for many years now.
Stove Repair Gallery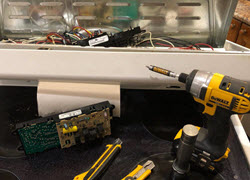 Reliable stove repair in Ottawa. Reported issue:"Gas burner won't light."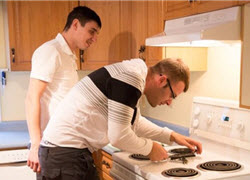 Professional stove repair in Ottawa. Reported issue:"Gas burner heats slowly."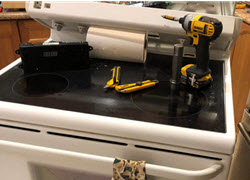 We can work with any stove brand. Reported issue:"Induction element won't heat."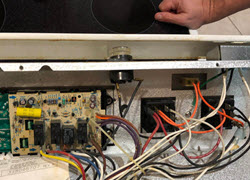 Detailed repairs you can count on in Ottawa. Reported issue:"Gas stove top keeps clicking."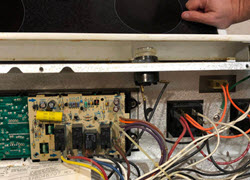 Stove repairs in Ottawa. Reported issue:"Cannot adjust the temperature of burners."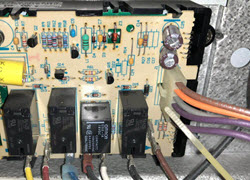 Trusted experts at Capital in Ottawa. Reported issue:"Damaged electric coils."