Washer Is Leaking
A leaking washer is definitely a cause for alarm. The sheer thought of a sufficiently large appliance leaking water and flooding the area can be unnerving. It is always better to be proactive so you can spot the earliest signs of leak. The later you take notice of the issue, the more damage you would be likely to incur. If there is any indication that your washer is leaking, call Capital Appliance Repair for same-day inspection and service, anywhere in Ottawa.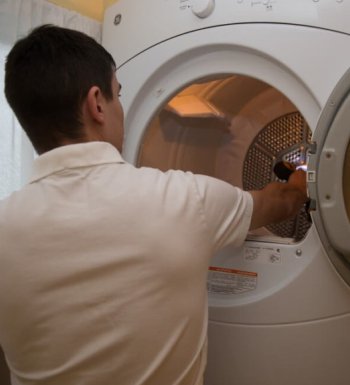 Causes of Washer Leaks
There are many types of leaks in washers. You have to understand the nature of the leak, where it is and then why. Water may leak from under the washer, the rear, the front, or at the obvious exit points. The leak may not be water, but soap and more specifically suds. Any cleaning agent that produces a lot of lather would increase the pressure inside the washer. This may cause almost a bursting like phenomenon, and lather may seep out of the machine.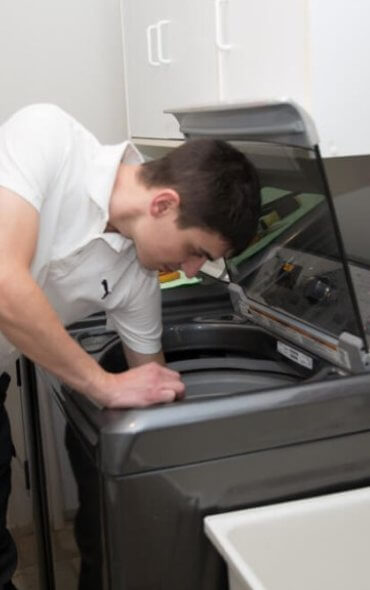 For a newly installed washer, check the plastic drain plug behind the appliance. This should be removed before connecting the drain hose. If it remains, then water or dirty soapy mixture will leak from this outlet. If the drain hose is connected directly and there is any damage to the seal, then you will have a leakage problem. The gasket should be snugly fitted. A clogged, kinked, or broken drain hose would obviously lead to a leak.
If there is no damage to the drain hose, there is no clogging, and all gaskets or seals seem fine, then the culprit could be the pump. If there is more debris or residual matter than what the washer is designed for and intended to handle, then there would be leaks. Everything from the water inlet to the outlet of the drain hose is limited by the capacity, given the model and type of washer you have. Excess load will lead to leaks. Our technicians can attend to all these problems and more. Our same-day washer repair service in Ottawa also includes replacement of parts when necessary.
Washer Brands We Repair
Contact us today! Call 1 613-454-1577 to repair your washer. We can perform repairs on washers from a number of differnet brands.
Washer Repair Gallery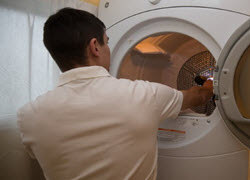 Professional washer repair in Ottawa. Reported issue:"Water won't drain."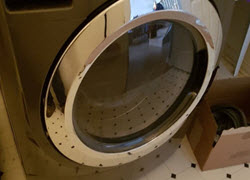 Washer repairs in Ottawa. Reported issue:" Washer makes strange noises."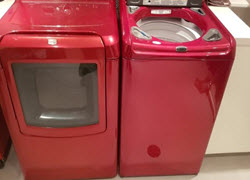 Washer Repairs in Ottawa. Reported issue:"Water isn't pumping out during the spin cycle."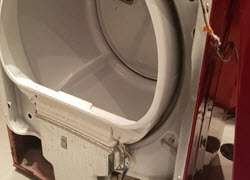 Quick and reliable washer repairs in Ottawa. Reported issue:"Basket is slow or won't spin."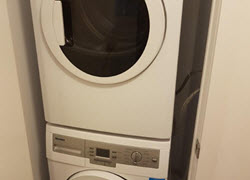 Washer repair in Ottawa. Reported issue:" Washer makes strange vibrations."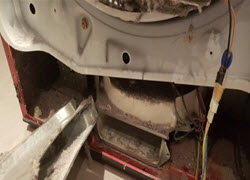 Reliable and thorough washer repairs in Ottawa. Reported issue:"Washer stops in mid-cycle."